I've explored many themes over the years while writing historical romance. In doing so, I discovered the potential obstacles to two people falling in love and being together were pretty much the same in the periods in which my stories are set as they are now—family issues, economic/class disparity, job demands, etc. I've written about all of those. Another, perhaps stickier challenge when writing period romance is tackling societal approval for a so-called "unconventional" love.
Except…it's not an issue restricted to period romance. It's an issue for romance, period. Although humanity has (generally) made great social progress over the last three hundred years, there are still some big societal hurdles to be leaped—for some, hurdles that have existed for millennia. I address one of these in my new release A Wicked Reputation.
A Wicked Reputation features not one, but two romances, one revealed in the back cover copy, the other more subtly implied. Without spoiling too much, I can tell you that while both couples encounter immense challenges to achieving their happy ever after, the danger for one of these is far greater. For this couple, because of societal intolerances of the period (which, unfortunately, haven't yet been entirely eradicated), keeping their love a secret is a matter of life and death.
It's a truly enormous conflict, and it makes for a deliciously tangled web for both couples, their families, and their friends. If one domino tips the wrong way, all the rest come tumbling down, to the ruin of everyone involved. Even if it was incredibly fun to write, that's a lot of pressure to put on a burgeoning romance, right? It sure was! And I felt it every nerve-wracking step of the way, right alongside my characters. Because that pressure is very real. Real people faced it—are still facing it today.
I'll be honest. I was a little afraid to write this book, afraid of how it would be received—if it would be received (my thanks to Entangled Publishing for their faith!). But in the end, I said the heck with it (using slightly different wording, perhaps…) because this story needed to be told. Joe Vitale said, "A goal should scare you a little and excite you a lot." The idea of this story did both. So, despite being afraid, I wrote it. In fact, I threw myself into it, holding nothing back, even as I wondered if it would ever see the light of day. I hoped it would, and I hoped it would touch readers' hearts as much as it touched mine.
To be clear, when I wrote A Wicked Reputation , my object wasn't to sway opinions or change minds. I didn't write it to school anyone. That said, I certainly won't be sorry if it gently makes some people think or perhaps even reconsider their perspective regarding certain societal issues that are still relevant to our modern world. I wrote this story because I loved the characters, all of them, and I wanted to see their travails end in triumph rather than tragedy. I'm a romance writer. I don't do tragic endings. Tragic endings make me fling books at walls and break stuff. Just ask my saintly spouse!
Yes, there's a romance in this book that some would label "controversial"—but it shouldn't be. Why would I take such a risk with my writing? Because I've learned true love doesn't always look the way we've been told it should. Love doesn't always conform. But an "unconventional" love (in any time period) is still love, and it's still beautiful and precious. It's still worthy of reverence. It still deserves a happy ending. I hope this is what my readers take away from this story along with their well-earned happy ever after(s)!
Once Wicked Book 3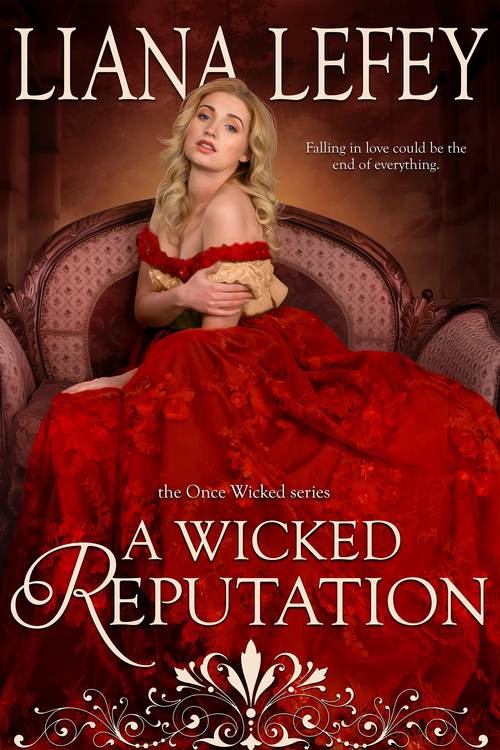 Betrayed by her fiancé and her best friend, Lady Diana Haversham's reputation is left in ruins, and she is unjustly cast out by her family. Left with little choice, she agrees to pretend to be a courtesan to protect her benefactor's secret. What she didn't count on was meeting temptation in the form of one Lord Lucas Blackthorn.
Lucas is fascinated by the shameless Diana, whom his friends claim is his perfect counterpart. He can't stop thinking about her sultry smile and captivating eyes, but what draws him most is the sharp mind she reveals—and the certainty she's hiding something.
When Lucas learns the scandalous truth, Diana will have to make a life-and-death choice.
Each book in the Once Wicked series is STANDALONE: * To Love a Libertine * Once a Courtesan * A Wicked Reputation
Romance Historical [Entangled: Amara, On Sale: February 25, 2019, e-Book, / ]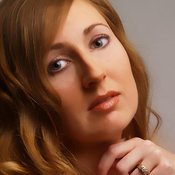 Liana LeFey delights in crafting incendiary tales that capture the heart and the imagination, taking the reader out of the now and into another world. Liana lives in Central Texas with her dashing husband/hero and their beautiful daughter. She's also privileged to serve one spoiled rotten feline overlord.
Fed on bedtime stories from such authors as Tolkien and Baum, Liana became a language- loving, book-gobbling monster at the age of four and has yet to be sated. All books are delicious, but her favorite flavor by far is romance! She began reading romance novels at fourteen with The Kadin by Bertrice Small and is now thrilled to be writing them for fellow enthusiasts.
No comments posted.