There was a time in my life when I had a terrific memory. I mean, seriously terrific. I could quote poems, rattle off telephone numbers, remember what day I was supposed to go to the dentist, and was never at a loss for a name to go with a face.
I don't remember precisely when it changed (ha!). Some time in my thirties, I think. That was when I started carrying a purse-sized calendar into which I'd write notes, clip party invites for the kids, and jot down flight information. Now of course all that is on my phone and/or my computer calendar. None of this, however, prepared me for writing a series.
There's so much to keep track of! Names, places, relationships, hair colors, town history, streets, ages, cars! It's hard enough for me to keep track of all of them in a stand alone book, but to remember them over the course of several books? As Tony Soprano would say, "Fuhgeddaboudit." I know other people have more complicated series than I do. Heck. I've had a more complicated series than this one where I had to keep up with whatever rules I was making up for a paranormal world on top of all those names and places and appearances. Still, it's been a challenge!
I've heard other authors talk about keeping a "series bible." I really like the idea. First of all, it makes it all sound so important. I mean, a bible! Wow! Second, it would be nice to have something to flip through when I needed to remember one of those little details that are so easy to forget. What street is her friend's house on? Did that guy have brown hair or gray? When was the lighthouse constructed?
That would require me to actually keep track of those details and, this might sound nuts in the middle of a blog post about how I can't remember anything anymore, I always think what I'm writing is important enough that I'll remember it. I seem to have forgotten that I won't . . .
Enter the copywriter. In case you aren't familiar, sometime after the revisions are finished and the line edits are done but before publication, we authors receive our copy-edited manuscripts. Someone else, not the editor who plucked you from the slush pile or from the bouquet of manuscripts presented by your agent, goes through the manuscript with a fine-tooth comb looking for grammatical errors, continuity problems, and plain old logic goofs. That is that person's job. That human being is paid to go through the pages you've been slaving over and point out every tiny error you've made.
It's not my favorite phase. Of all the phases of a manuscript's production, it's the one most likely to send me crawling back into bed with a box of tissues and the cat. It requires greater ego strength than I possess on even a good day, and yet it must be endured. One very good thing comes with the copyedited manuscript, though. Generally, there's a list attached. A long beautiful list of all the names and places with a few little details added in.
Ta da! A bible. Or at least the basis for one. Those lists -- and the copywriters who create them -- have saved my life and sanity more than once. So with the marked up manuscript that is going to make me feel like an idiot comes my salvation.
Funny how life works, isn't it?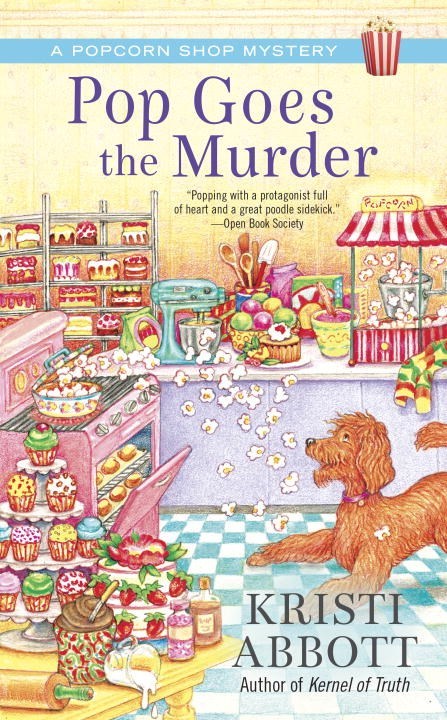 Gourmet popcorn entrepreneur Rebecca Anderson and her poodle, Sprocket, are back on the case, in the second Popcorn Shop Mystery from the author of Kernel of Truth.
Despite Rebecca Anderson's best efforts to distance herself from her ex-husband, the guy keeps popping up. When Antoine offers to feature her breakfast bars and popcorn fudge on his popular cooking show, she suspects he's once again trying to butter her up—but the TV exposure for her gourmet popcorn shop, POPS, is too good to turn down.
Things take a shocking turn when the crew comes to Grand Lake to film in her shop, and Rebecca discovers Antoine's assistant electrocuted in a hotel bathtub. Now the police want Antoine to come clean. Her ex may be a pain, but he's no killer. So Rebecca decides to bag the real culprit. If she isn't careful, however, she may be the next one getting burned.
INCLUDES POPCORN RELATED RECIPES!
Mystery Cozy [Berkley Prime Crime, On Sale: January 3, 2017, Mass Market Paperback / e-Book, ISBN: 9780425280928 / eISBN: 9780698193871]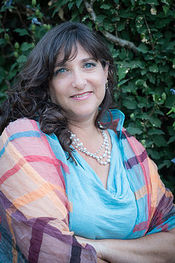 Kristi has been obsessed with popcorn since first tasting the caramel cashew popcorn at Garrett's in Chicago. If you've never had it, you might want to hop on a plane and go now. Seriously, it's that good.
Kristi lives in northern California, although she was born in Ohio like the Rebecca, the heroine of the Popcorn Shop Mysteries. She loves snack food, crocheting, her kids, and her man, not necessarily in that order.
No comments posted.