Cecilia Tan | Sex Has To Mean Something: Five Ways To Improve A Sex Scene

January 27, 2016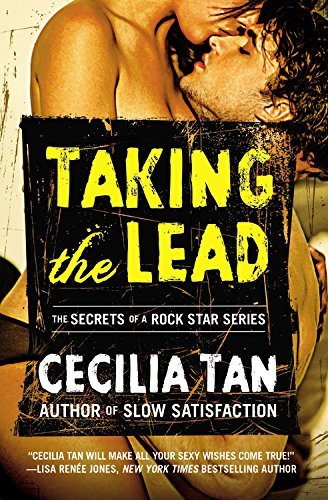 AVAILABLE
Secrets of a Rock Star #1

February 2016
On Sale: January 26, 2016
Featuring: Axel Hawke; Ricki Hamilton
336 pages
ISBN: 1455533637
EAN: 9781455533633
Kindle: B00XIDIS4Q
Paperback / e-Book
Add to Wish List

Also by Cecilia Tan:
Hard Rhythm, February 2017
Wild Licks, August 2016
Taking The Lead, February 2016
Daron's Guitar Chronicles: Volume Eight, November 2015

It's no secret I write a lot of sex scenes. My muse is erotic and I assume when people buy one of my books they consider the sex scenes "the good bits." But some comments from readers recently made me realize this isn't true of all books or all readers. I was intrigued to hear some readers regularly skip sex scenes.
When I asked why, the answers varied, but often it seems the "good bits" are nothing but--well--sex. It isn't that the sex depicted isn't good, but that it's too often the equivalent of stock film footage, like a montage that you can just fast forward over until the plot starts again. To me that's a waste of a scene. Here are five things that sex scenes can do in a novel besides "be sexy."
Sex is a catalyst
Stories are about change. If characters don't grow and change in the course of a book, something's wrong. Sex is one of the events that can change a person's inner landscape, one of the things that can start the avalanche of change that a character might go through. In a romance that might be because it's sex with the right person; in a coming of age novel it might be an important rite of passage. When I write a book like TAKING THE LEAD, the first sex scene between the main characters happens at the beginning of the book because it's what blows away our heroine's misconceptions about sex, BDSM, and our hero, all at once. If I faded to black on that scene, the reader would be left wondering what the heck happened that shook her beliefs so strongly?
Sex is plot
To me, if a scene is "skippable" in one of my books, I don't think it belongs there. Every scene, even a sex scene, has to move the plot forward, and the best sex is integrated with the plot. Sex shouldn't be an interlude between things happening: it should be a part of the plot. After that initial scene, each time our characters succumb to passion it's in a key scene.
Sex is characterization
When we see our characters making love, we shouldn't just see a jumble of generic body parts. How our characters love, the choices they make, their preferences and likes--those are as important to getting to know them as they are to getting to know a new boyfriend or girlfriend. Do we see a side of them in the bedroom that's hidden at other times? Or does their everyday personality come through in some unique way? A fade to black would hide those details.
Sex is communication
My sex scenes often have a fair amount of dialogue in them. I don't know about you, but when I have sex there isn't a "no talking" rule! Sometimes the things we say are intense, sometimes funny, but they are an important part of the interaction between two people, especially a romance or love story. Characters will often say things during the vulnerable moments in sex that they would never say in another scene. If you fade to black, you miss this crucial opportunity to show what they might say and an important way the characters relate to each other.
Sex is proof of the relationship
Ultimately in a romance there needs to be a consummation of the love relationship. When I read a romance I need to feel it, to see it played out in a sex scene instead of just "taking the word" of the characters that it's all going to be fine later. A good sex scene is a literary form of validation for the relationship, the "proof" in the pudding.
It's actually possible to accomplish just about any writing goal within a sex scene--build suspense, inform us of backstory, set tone--just about anything you might accomplish in a regular scene. Writers, make sure your sex scenes are pulling their full weight. Readers, well, happy reading!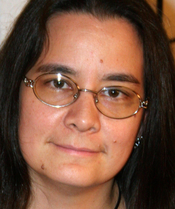 Cecilia Tan is "simply one of the most important writers, editors, and innovators in contemporary American erotic literature," according to Susie Bright. RT Magazine awarded her Career Achievement in Erotic Romance in 2015 and their prestigious Pioneer Award. Tan's BDSM romance novel Slow Surrender (Hachette/Forever, 2013) also won the RT Reviewers Choice Award in Erotic Romance and the Maggie Award for Excellence from the Georgia Romance Writers chapter of RWA. She lives in the Boston area with her lifelong partner corwin and three cats.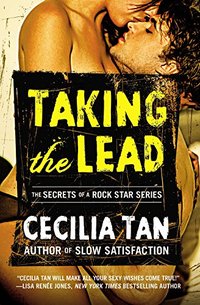 When the rich and famous come out to play, nothing is off-limits . . .
Everyone knows Ricki Hamilton as the icy heiress living in a billion-dollar mansion, high up in the Hollywood Hills. But few realize that behind the gilded gates, Ricki is the mistress of LA's most exclusive private club. A place where no fantasy is forbidden and no one goes unsatisfied-except for Ricki. If she had her way, she'd leave the business behind . . . until she meets the one man with the power to change her mind.
The hottest rock star in the world, Axel Hawke, has the requisite sexy look and bad-boy reputation. Yet even his biggest fans have no clue just how decadently dangerous he can be. From the moment he meets Ricki, he knows there is no other woman who will satisfy him. He can feel the heat hiding beneath her cool demeanor and he's determined to stoke her flame.
Together Ricki and Axel indulge their every desire. The deeper they go, the more she craves. Submitting to Axel opens her eyes, and for the first time Ricki knows exactly what she wants. All she has to do is take it . . .
Comments
No comments posted.

Registered users may leave comments.
Log in or register now!