Bestselling author Irene Hannon has written more than 50 romantic suspense and contemporary romance/women's fiction novels. She is a seven-time finalist and three-time winner of the RITA Award and a member of Romance Writers of America Hall of Fame. Hannon launched her Men of Valor series in April of 2015 with BURIED SECRETS, which New York Journal of Books called "one of those addictive books that, once started, compels you to shut out the world till you reach the very last page." In January 2016, she will release the anticipated second book of the series, THIN ICE.
In THIN ICE, she pulls her readers back into the lives of the high-octane McGregor brothers. As a former Delta Force operator and newly appointed FBI special agent, Lance McGregor is called to reopen a case when Christy Reed receives a letter in her dead sister's handwriting. But he comes up with more questions than answers. Is Christy a pawn in a twisted cat-and-mouse game—or the target of a sinister plot? As he digs deeper, one thing becomes clear: someone in the shadows has a deadly agenda.
You started off writing in the romance genre. What prompted you to transition into suspense?
To be honest, my first foray into fiction was a terrible romantic suspense novella that will forever remain in the deepest, darkest corner of my closet. My interest in suspense goes back much farther than that first effort, though, to my Nancy Drew days. The problem was, when I began writing fiction I had no contacts in law enforcement, and the research piece of suspense was a huge challenge. This was the dark ages—in other words, pre-internet. I went with romance because, in general, those books require less technical research. But even after I dipped my toes back into suspense eight years ago, I held on to the romance component. All of my books feature love stories!
Faith in your novels seems to be subtly woven into the characters rather than deliberately brought to the surface. Is this intentional? If so, why?
My books are written from a Christian worldview, so the faith content is organic to the plot. For my Christian characters, their faith is demonstrated more by action than words. I think that's a more effective way to illustrate the principles of Christianity. There's a saying that's often incorrectly attributed to Francis of Assisi (though he did say something similar), and it reflects how faith is depicted in my books: "Teach the gospel always; if necessary, use words."
Which character of yours was the most enjoyable to write about?
I love all of the McGregor brothers. I especially like writing scenes where these three competitive high achievers are together. Their banter is very entertaining. Yet shining through all the teasing is their absolute loyalty and strong family bond.
Why did you choose to write these stories as a series rather than establish them as independent books?
The novels can be read as stand-alones, as there are no hanging plot threads from book to book. But I like linking books in some way, whether it be through a relationship the main characters share or a place. Readers have told me over and over again that they love to see old friends and familiar places in subsequent books.
Will you ever venture into other genres?
I currently write both suspense and contemporary romance/women's fiction, so between the two I'm fully booked for the foreseeable future!
When can your readers expect the third book of the series?
Finn's story, book 3, will be out in the fall of 2016.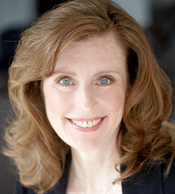 Irene Hannon is the bestselling author of more than fifty novels, including the Heroes of Quantico, Guardians of Justice, and Private Justice series.
Her books have been honored with three coveted RITA Awards from Romance Writers of America, two Carol Awards, three HOLT Medallions, a Daphne du Maurier Award, two Reviewers' Choice Awards from RT Book Reviews magazine, a Retailers' Choice Award, two Booksellers' Best Awards, and a National Readers' Choice Award. In addition, she is a two-time Christy Award finalist. Learn more at her website.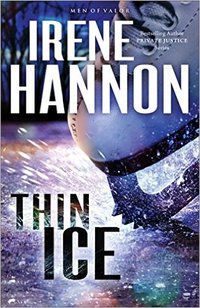 After losing her parents in a car accident and her sister to a house fire, Christy Reed has been mired in grief. Life is finally starting to feel normal again when an envelope arrives in the mail--addressed in her sister's handwriting. And the note inside claims she is still alive.
FBI Special Agent Lance McGregor, a former Delta Force operator, is assigned to reopen the case, but he's coming up with more questions than answers. If Ginny Reed is still alive--who is the woman buried in her grave? Where is Ginny? And is Christy a pawn in a twisted cat-and-mouse game--or the target of a sinister plot? As he digs deeper, one thing becomes clear: whoever is behind the bizarre ruse has a deadly agenda.
Bestselling author and two-time Christy Award finalist Irene Hannon warms readers' hearts as they root for a romance between Lance and Christy, but she pulls out all the stops as this high-stakes thriller chills to the bone in a race to the finish.
No comments posted.