1--What is the title of your latest release?
2--What's the "elevator pitch" for your new book?
Private Investigator Rick Cahill battles a traumatic, potentially fatal, brain disease and enemies from his past as he tries to stay alive long enough to see his estranged family one last time.
3--How did you decide where your book was going to take place?
I wanted Rick to be isolated, alone and surrounded by men who want to kill him and I found the perfect real location up in the Southern California mountains.
4--Would you hang out with your protagonist in real life?
Probably not. He's a dangerous man.
5--What are three words that describe your protagonist?
Damaged, determined, dangerous.
6--What's something you learned while writing this book?
That, subconsciously, I made family the emotional driver of my last three books.
7--Do you edit as you draft or wait until you are totally done?
Each day I revise what I wrote the day before to get back into the story.
8--What's your favorite foodie indulgence?
Chocolate.
9--Describe your writing space/office!
Spartan with a print of Pacific Coast Highway circa 1930 hanging on the wall across from me. It gives me the right vibe to get into Rick Cahill's head.
10--Who is an author you admire?
Michael Connelly, Robert Crais, T. Jefferson Parker
11--Is there a book that changed your life?
The Long Goodbye by Raymond Chandler as a reader and Silent Joe by T. Jefferson Parker as a writer.
12--Tell us about when you got "the call." (when you found out your book was going to be published)/Or, for indie authors, when you decided to self-publish.
Answer: I was sitting at my desk working on my second book.
13--What's your favorite genre to read?
Crime/Mystery
14--What's your favorite movie?
Chinatown
15--What is your favorite season?
Fall
16--How do you like to celebrate your birthday?
With my girlfriend or a small group of friends. There must be cake.
17--What's a recent tv show/movie/book/podcast you highly recommend?
Severance
18--What's your favorite type of cuisine?
All.
19--What do you do when you have free time?
Play golf, read, watch sports, go to concerts
20--What can readers expect from you next?
Something new and different but still in the Mystery/Crime genre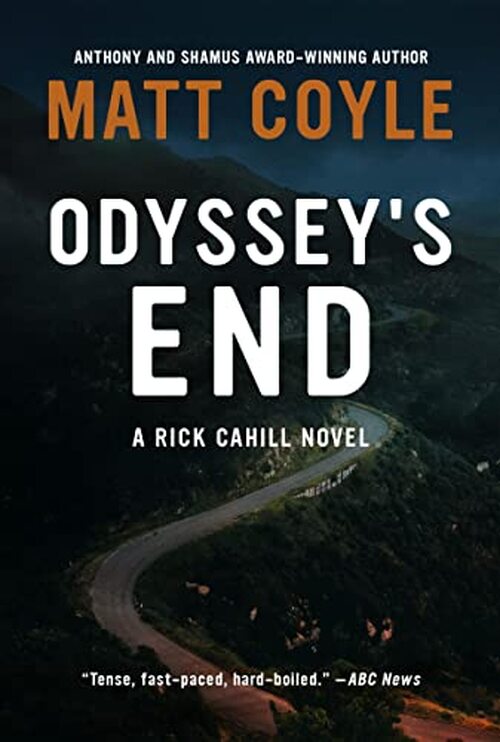 Brain disease worsening, Rick Cahill risks everything— even his life— to provide for his fractured family' s future
San Diego private investigator Rick Cahill's past comes back to haunt him when he's at his most vulnerable. His wife, Leah, has fled with their daughter, Krista, to her parents' home in Santa Barbara. She fears Rick's violent outbursts brought on by his potentially fatal brain disorder, CTE— and she doesn't trust that he'll ever be able to tame his manic desire to bring his own brand of justice to an unjust world.
Rick desperately wants to reunite his family and help provide for Krista's future— one he fears he won't be alive to see. A jumpstart toward that future appears in the form of Peter Stone, Rick's longtime enemy. Stone offers Rick $50,000 to find a woman he claims can save his life with a bone marrow transplant. Rick can't pass up the chance to buttress Krista's future.
When what seems like a simple missing person case spirals out of control into cryptocurrency machinations, dead bodies, and an outgunned faceoff, Rick is forced to battle evil from his past. Can he stay alive long enough to see his family one last time?
Perfect for fans of Michael Connelly's Harry Bosch and Lee Child's Jack Reacher
Thriller Crime | Mystery Hard Boiled | Mystery Private Eye [Oceanview Publishing, On Sale: November 14, 2023, Hardcover / e-Book, ISBN: 9781608094813 / eISBN: 9781608094820]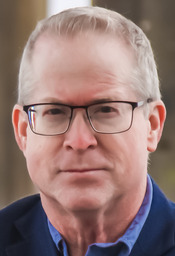 Matt Coyle is the author of the best-selling Rick Cahill crime novels. He knew he wanted to be a crime writer when he was fourteen and his father gave him the simple art of murder by Raymond Chandler. He graduated with a degree in English from the University of California at Santa Barbara. His foray into crime fiction was delayed for thirty years as he spent time managing a restaurant, selling golf clubs for various golf companies, and in national sales for a sports licensing company.
Matt lives in San Diego, where he is writing his tenth crime novel.
No comments posted.