1--What is the title of your latest release?
2--What's the "elevator pitch" for your new book?
From debut author Elaine Roth comes a hopeful and heartfelt story about a young widow who uncovers the magic of everyday life—and the power of second chances.
3--How did you decide where your book was going to take place?
I set my book in a fictional small town because I wanted to show the joys and struggles of living in a small town after a traumatic event. It's based on my experience, with a bit more exaggeration.
4--Would you hang out with your protagonist in real life?
I absolutely would hang out with both Hope and Will. Hope is sweet with a little sass. Also, she's a widow and I tend to get along very well with other young widows—there's a language we innately know how to speak that many don't. And Will…well, he's a writer who loves his family, who's suffered loss and setbacks and still keeps a dry sense of humor—of course I'd want to hang out with him!
5--What are three words that describe your protagonist?
I'd say both Hope and Will are empathetic, dreamers, and loyal.
6--What's something you learned while writing this book?
I learned how collaborative writing a book is. It starts off as a solitary endeavor—one writer alone with a laptop—but this book truly grew into itself with input from my agent and editors, and I could not be more grateful to have learned that lesson.
7--Do you edit as you draft or wait until you are totally done?
I wait until I'm totally done. I very much subscribe to the belief that the first version is just about getting ideas on paper. Once down, they can be molded into the shape they need to be. The first version of The Midnight Garden looked so different from the final!
8--What's your favorite foodie indulgence?
I would never describe myself as a foodie—I definitely don't have sophisticated taste! But my absolute favorite writing snack is Sour Patch Kids.
9--Describe your writing space/office!
Most of my writing happens around 5 a.m. so it happens in bed with a coffee. In the afternoon, I'm usually writing in my car between my kids' various pick-ups and drop-offs, which means my laptop is balanced on my lap and my notes are open on the passenger seat.
10--Who is an author you admire?
So many! If I had to choose one, I'd say Taylor Jenkins Reid. I read her first novel when it first came out and have watched her evolve as a writer and storyteller, and it's truly inspiring.
11--Is there a book that changed your life?
Alice Hoffman's, The Dovekeeper.
12--Tell us about when you got "the call." (when you found out your book was going to be published)/Or, for indie authors, when you decided to self-publish.
I actually got "the call" via an email from my agent—though my (at that point would-be) editor and I had a call a few days prior just to touch base. When the email hit my inbox, I was sitting outside, and I shrieked. Both my kids ran outside thinking something was wrong. I told them the news and the three of us started jumping up and down, screaming—the works. It was one of my proudest moments because it was the moment I'd dreamed of for so many years and because I had the chance to show my kids that dreams do come true, if you keep working for them.
13--What's your favorite genre to read?
Great question! I love women's fiction, domestic suspense, romance, fantasy. It truly depends on my mood which is a favorite at any given time.
14--What's your favorite movie?
My favorite is Romeo and Juliet, the Leonardo DiCaprio version. Apparently I'm still a fourteen-year-old girl at heart.
15--What is your favorite season?
Spring. I love when things start to bloom again.
16--How do you like to celebrate your birthday?
For the first time ever last year, I went on a trip for my birthday, and I'd love to do that every year to celebrate. Chances are that's not feasible, so I'm happy with a day of Pilates, writing, and a good dinner with friends and family.
17--What's a recent tv show/movie/book/podcast you highly recommend?
TV show: I'm late to the game but just finishing Ted Lasso, and it's such a feel-good show, and the writers are so clever! I haven't seen any movies lately—so I'll pass on that. Book—The Fourth Wing by Rebecca Yarros was stunningly good! Podcast: I listen to audiobooks more than podcasts so will also pass on this!
18--What's your favorite type of cuisine?
Japanese cuisine
19--What do you do when you have free time?
Tough question! I'm a solo mom to a teen and a tween and building two careers (Pilates and writing) so free time is tough to come by. When I have free time, I just want to spend it with the people I love.
20--What can readers expect from you next?
I'm working on my next book now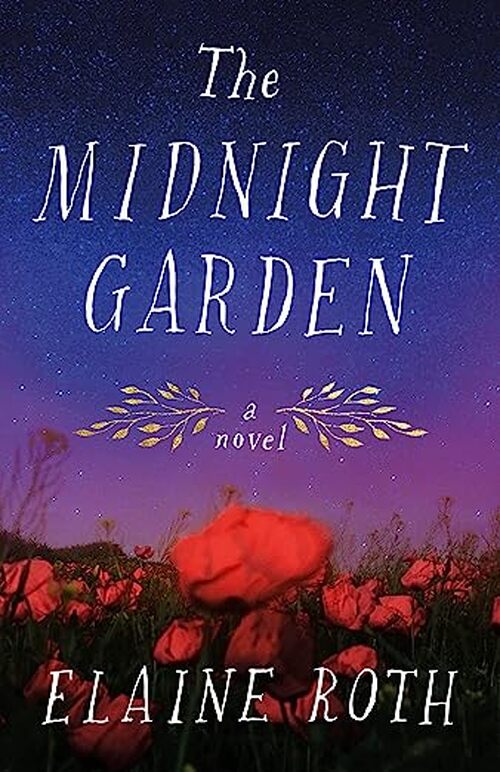 From debut author Elaine Roth comes a hopeful and heartfelt story about a young widow who uncovers the magic of everyday life—and the power of second chances.
After the sudden death of her husband, Hope finds herself reeling from the loss in more ways than one. First a young wife and now a grieving widow, she feels like fodder for never-ending town gossip.
But when Hope meets Will, a screenwriter back in town to run his family's inn, she sees in him another resident oddball. And like her, Will has been navigating a loss of his own.
As Hope falls for Will, she seeks out another enigma in town: Maeve, an eccentric woman who makes healing teas and communes with the dead. Some of the townspeople think she's a grifter, a fake. Will, too, is skeptical.
Hope yearns for closure and forgiveness, seeing in Maeve the chance to trust herself again—and in Will, a chance to rediscover the enchantment in the world around her…
And the courage to build a bigger life than she ever thought possible.
Women's Fiction Contemporary | Fantasy Magical Realism | Small Town [Lake Union Publishing, On Sale: November 7, 2023, Trade Paperback / e-Book, ISBN: 9781662513039 / ]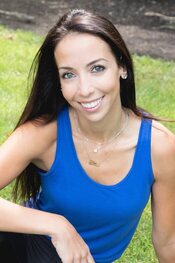 Elaine Roth is a New Jersey based author who writes about young widowhood, grief, and dating as a solo parent. Her work has appeared on HuffPost, Refinery29, Modern Loss, and Scary Mommy. Her story was also featured on People.com and in the New York Times. She has two kids and an adorably neurotic rescue dog who keep her busy when she's not writing or teaching Pilates.
No comments posted.