What is the title of your latest release?
What's the "elevator pitch" for your new book?
A pamphlet writer determined to expose the world of rakes is shocked to find she's falling in love with one!
How did you decide where your book was going to take place?
Because of the subject matter, London was definitely the best choice! That's where all the Clubs were!
Would you hang out with your heroine in real life?
Absolutely. She's whip smart, kind, and strong.
What are three words that describe your hero?
Determined, sexy, empathetic.
What's something you learned while writing this book?
That most of the exclusive clubs for mistresses to meet rakes were in St. John's Wood during the period this is set in.
Do you edit as you draft or wait until you are totally done?
I am totally done and then go back!
What's your favorite foodie indulgence?
It changes. But I love hot baths and amazing books.
Describe your writing space/office!
Anywhere I can dictate or bring my laptop! Usually, parks, my car (no really!), and coffee shops.
Who is an author you admire?
For romance Lisa Rayne and Lenora Bell!
Is there a book that changed your life?
The Poisonwood Bible. I had never read anything so rich or complex. I was nineteen and devoured it.
Tell us about when you got "the call." (when you found out your book was going to be published)
I've been writing for Entangled for a few year now, but I will never forget chatting with Elizabeth Pelletier in my kitchen right before Christmas!
What's your favorite genre to read?
Historical fiction and nonfiction.
What's your favorite movie?
Persuasion
What is your favorite season?
I love Fall and Spring equally.
How do you like to celebrate your birthday?
Cake and with my family! They make it the best.
What's a recent tv show/movie/book/podcast you highly recommend?
If you're looking to feel good I really recommend All Creatures Great and Small, Call the Midwife, and Home Fires.
What's your favorite type of cuisine?
All of them? LOL. I really love to eat.
What do you do when you have free time?
I read or play with my children. I'm a huge fan of long walks!
What can readers expect from you next?
A fabulous new series featuring friends, fun and lots of joy from Entangled.
Thank you so much for having me!
Once Upon a Wallflower #3
The only way to expose a rake is to conspire with one…in this lively novel from USA Today bestselling author Eva Devon
For as long as pamphlet writer Rose Digby can remember, certain men of the ton gallivant about town with their own set of rules. Whether it's gambling, drink, or women, these playboys of London suffer no consequences. When someone she holds dear falls prey to a rake of the highest order Rose is determined to expose them all. But she needs a way to enter their world undetected…
Alexander Markby, the sixth Earl of Derby is her brother's closest friend and is positively rife with roguishness. Too much money, too much time, and much too well-endowed…with good looks (obviously). He's the perfect cover to help Rose infiltrate his world. He has just one rule. In the name of "protecting" her—she must pose as his mistress. The very idea!
Now Rose will have to become what she loathes. She'll have to flutter her eyelashes, flatter the Earl of Derby, and pretend to be completely, utterly, and totally smitten with him. But it's for a good cause. Because there's nothing more dangerously charming—and completely ruinous—than a rake. No matter if he's friend, foe…or hiding a secret that will shake the foundations of Rose's world.
Romance Historical [Entangled: Amara, On Sale: October 30, 2023, e-Book, / ]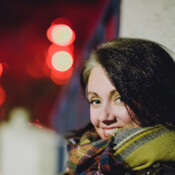 USA TODAY BESTSELLING AUTHOR, Eva Devon, was raised on literary fiction, but quite accidentally and thankfully, she was introduced to romance one Christmas by Johanna Lindsey's Mallory novella, The Present. A romance addict was born. She devoured every single Lindsey novel within a few months and moved on to contemporary and paranormal with gusto. Now, she loves to write her own roguish dukes, alpha males and the heroines who tame them.
No comments posted.