This month's Fresh Fiction column talking all things women's fiction features a Q&A with Noelle Salazar, whose 2019 debut novel, FLIGHT GIRLS, was an instant bestseller.
Noelle is back with THE ROARING DAYS OF ZORA LILY, about a strong but disadvantaged young woman who uses her remarkable gifts for sewing and design to create a future for herself and her family. The backdrop for this intriguing story - Seattle, Washington in the 1920s – is one we don't often see, and adds even more depth to Zora Lily's intriguing story.
Marie Bostwick: Though not quite a dual timeline, Zora's story is bookended by contemporary sections that bring up intriguing questions which thrust readers immediately into Zora's story and keep them turning pages. Without giving too much away, can you set up the scene for us?
Noelle Salazar: The story begins in present day with a curator at the Smithsonian working on a collection of costumes from a film in the 1920s. When a tag on one of the gowns falls off, she goes to sew it back on, only to find another name handstitched beneath where it had been. The name - Zora Lily. From there the story goes back in time to 1924 where we learn who exactly this Zora Lily is.
Marie: Your previous two novels were set during the Second World War. Why did you choose to set this book in the 1920's? What' is it about this period that most intrigues you?
Noelle: I've always been fascinated by the 1920s. It was this amazing pocket of time, post a world war and a pandemic, and before The Great Depression. Women were living their best, most flirtatious, and bawdy lives. The fashion was stunning. The hairstyles... the makeup... the music... the debauchery. THAT is why I chose to set the book in that time period.
Marie: I understand that original inspiration for this book was sparked by a family connection, a real life Zora Lily. Can you tell us more about that? And her?
Noelle: Yes. My great-great-grandmother's name was Zora Lily, something I didn't know until a few years ago. I thought the name so fantastic, I decided it needed a story. This tale is not my grandmother's, but there are some details that come from her background. She and her husband lived in a logging camp with their eight children in the early 1900s. They were part of the logging boom that helped rebuild the city of Seattle. They lived in poverty. She was illiterate - something not uncommon at that time. I imagine she had a hard life, but we don't have much information about her. I'd like to think she'd be proud of her great-great-granddaughter though.
Marie: THE ROARING DAYS OF ZORA LILY is packed with interesting, well-drawn, and relatable characters. But the vivid pictures you painted made me feel Seattle qualified as a character too. What kind of research did you do to bring Seattle of the 1920's so gloriously to life?
Noelle: I appreciate that so much. When I began, I wondered - does Seattle have a cool 1920s history? Boy does it. I read a lot of books, stared at a lot of maps, researched the music and the musicians and the buildings that existed... the streets the speakeasies were on, the roadhouses, cars, and neighborhoods. I found a clothing store for women I'd never known existed. And then I wove it all together to try and make the city feel full of life and color and sound.
Marie: As we find out at the start of the book, Zora brings her seamstress skills and incredible creativity to the world of costume design. What connection do you have to that world? Are you a seamstress? A dress designer?
Noelle: When I was in high school, one of my dreams was to be a dress designer. I loved sketching gowns and in fact designed dresses for two school dances - and my wedding. But I was no seamstress (and still am not) and so my stepmother, Margaret Ann, who was a seamstress, made them for me. I still love fashion, but other than sketching what I thought the dress that leads to Zora's story would look like, I haven't drawn in years.
Marie: THE ROARING DAYS OF ZORA LILY is your third novel, and I can't wait for more. What's next for you?
Noelle: Thank you! I'm excited for the next book, which will take us back to WWII again, and a flight nurse. I didn't know until I started researching, that it was during WWII that the job of flight nurse came into existence. I found their work fascinating, daring, and terrifying! All things that make for a good story. This one is a dual timeline, with the present-day story told from the perspective of a WWII veteran. I loved getting into the heads of both of the main characters and listening to them tell their tales for their individual perspectives - and I hope my readers will too.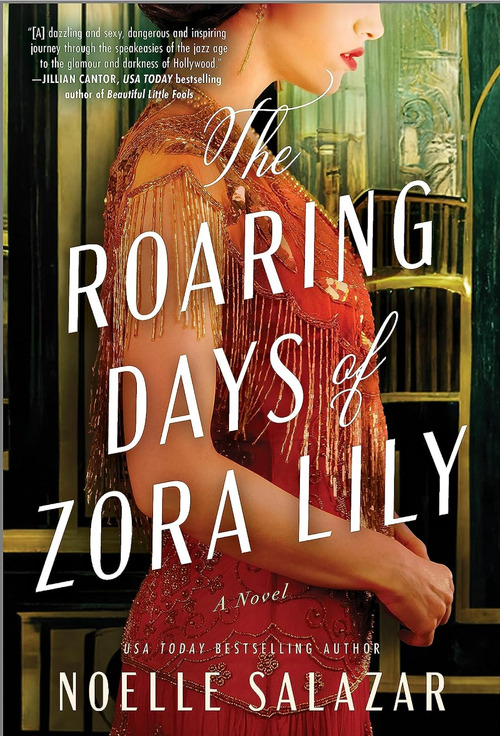 The discovery of a hidden label on a famous gown unearths the story of a talented young seamstress in this glittering novel of family, love, ambition, and self discovery by the USA Today bestselling author of The Flight Girls.
2023, The Smithsonian's National Museum of American History: A costume conservator is preparing an exhibition featuring movie costumes from the 1920s to present day. As she gingerly places a gown once worn by Greta Garbo on a mannequin, she discovers another name hidden beneath the designer's label, leaving her to wonder—who is Zora Lily?
1924, Seattle: Poverty-stricken Zora Hough spends her days looking after her younger siblings while sewing up holes and fixing hems for clients to bring in extra money, working her fingers to the bone just to survive. But at night, as she lies in the bed she shares with one of her three sisters, she secretly dreams of becoming a designer like Coco Chanel and Jeanne Lanvin.
When her best friend gets a job dancing in a club downtown, Zora is lured in by her stories of music, glittering dresses and boys. She follows her friend to the underground speakeasies that are at once exciting and frightening—with smoke hanging in the air, alcohol flowing despite Prohibition, couples dancing in a way that makes Zora blush and a handsome businessman named Harley. It's a world she has only ever imagined, and one with connections that could lead her to the life she's always dreamed of. But as Zora's ambition is challenged by tragedy and duty to her family, she'll learn that dreams come with a cost.
Women's Fiction Historical [MIRA, On Sale: October 3, 2023, Trade Paperback / e-Book, ISBN: 9780778305200 / eISBN: 9780369746955]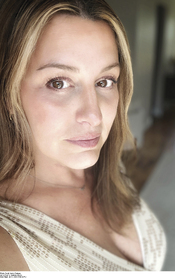 Noelle Salazar was born and raised in the Pacific Northwest where she's been a Navy recruit, a medical assistant, an NFL cheerleader, and always a storyteller. When she's not writing, she can be found dodging raindrops and daydreaming of her next book. Noelle lives in Bothell, Washington, with her husband and two children.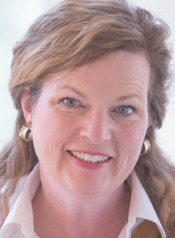 When not curled up with a good book, Marie Bostwick can usually be found in her office, trying to write one.
A New York Times and USA Today bestselling author of eighteen uplifting works of historical and contemporary fiction, Marie's books are beloved by readers across the globe.
Drawing on her lifelong love of quilting and her unshakable belief in the power of sisterhood, Marie's popular Cobbled Court Quilt series has been embraced by quilters and non-sewers alike. Her standalone books have also found a passionate following among lovers of women's fiction. Marie's novel, The Second Sister" was adapted into the 2018 Hallmark Hall of Fame feature film "Christmas Everlasting", starring Patti LaBelle. Marie's most recent novel, Hope on the Inside, was published in March 2019 and was chosen as a Reader's Digest "Select Editions" book.
Marie's latest endeavor is Fiercely Marie, a lifestyle blog that encourages women to live every minute and love every moment. She is currently working on her next novel, "The Restoration of Celia Fairchild", which will be published by William Morrow in the spring of 2021.
Marie lives in Washington state with her husband and a beautiful but moderately spoiled Cavalier King Charles Spaniel.
No comments posted.