What is the title of your latest release?
ABOVE 'N' BEYOND, the seventh and final book in the Federal K-9 series.
What's the "elevator pitch" for your new book?
Romeo & Juliet Meet Donnie Brasco...
An undercover cop falls in love with his target's niece. When she discovers his true identity, will she dime him out or work with him to bring down her family's criminal organization?
How did you decide where your book was going to take place?
I try to mix things up in every book in the same series. There's a nice restaurant-antique town in Rockland County, NY called Nyack. Even though this area was colonized by the Dutch, Nyack is named after an American Indian tribe. That's where this story mainly takes place.
Would you hang out with your heroine in real life?
Definitely! Bella is fun, snarky, has a spitfire personality, went to culinary school and loves to cook, owns her own Italian (my fave cuisine) bistro, stocks good wine in her restaurant, and loves dogs. Bella is the perfect friend.
What are three words that describe your hero?
Selfless. Courageous. Wounded.
What's something you learned while writing this book?
For this book, I took a really deep dive into conflict and emotional wounds that drive characters to do what they do, make the decisions they make, and I think it added so many layers to the story. That's why I think this is one of the best books I've written. There's so much juicy angst and meat to Jamie's and Bella's fears, hopes and dreams, and especially, their character arcs. So what I learned from writing this book was that all that extra research makes for an even better book!
Do you edit as you draft or wait until you are totally done?
A little of both. But lately I find that if I wait until I'm totally done to do the editing, I can get through a book much faster.
What's your favorite foodie indulgence?
Pizza
Describe your writing space/office!
I'm currently sitting at an old desk that used to be my parents' desk. It's not the most practical for today's offices, but it's a meaningful heirloom that I can't get rid of. I also have two large shelves with fiction books, reference books, law enforcement and legal books. I have two printers, plus a very small copier/scanner. There's also an antique oak school desk with black scrollwork that I refurbished years ago. That's where my modem and router sit. My office has dark berry-red walls that I'm thinking of painting a lighter color. I love the berry-red, but it's a bit dark and gloomy for my taste. If I'm going to be in the same room for most of the day, I want it to be bright and cheery. That might be my winter project.
Who is an author you admire?
There are so many! Karen Rose and Linda Howard, for their amazing romantic suspense stories. Karin Slaughter, for the skilled way she intertwines a thrilling story with just the right amount of character information. Louis L'Amour, for all the westerns he's given us, plus Last of the Breed, a lesser-known action-adventure novel he wrote.
Is there a book that changed your life?
The one book that sticks out in my mind is Judith McNaught's, Paradise. It's not that it changed my life, but it definitely impacted my writing. The hero's and heroine's backstories—the very thing that drove them apart and later reunited them—is so poignant. Since then, I strive to recreate that same level of deep sentiment in all my books.
Tell us about when you got "the call." (when you found out your book was going to be published)
I think every author remembers "the call." My agent notified me I had two publishing companies interested in my NYPD Blue & Gold series. It was very exciting, to say the least. Before making a decision, I thoroughly researched both companies, weighed the pros and cons of each, then selected Entangled Publishing. I never regretted my decision.
What's your favorite genre to read?
The same genre I write – romantic suspense. I love a good romance, but I always need something exciting happening in the background. That's probably why I also love straight-up thrillers, like spy novels, detective novels, and action-adventure stories.
What's your favorite movie?
It is absolutely not possible for me to pick just one, and my taste in movies is all over the place. In no particular order: Ben Hur, True Lies, Apollo 13, Mrs. Harris Goes to Paris, The Help, The Right Stuff, Raiders of the Lost Ark, Hornblower, the original Zorro with Tyrone Power... I could keep going.
What is your favorite season?
Autumn. After a long hot summer, I can't wait for the weather to change. I love the holiday atmosphere that starts with Halloween and ends with New Year's Eve. Puts everyone in a festive mood. And, frankly, by the time September rolls around I need a break from gardening.
How do you like to celebrate your birthday?
With a good Cabernet, a fantastic pizza, and a great movie to watch, preferably with good friends.
What's a recent tv show/movie/book/podcast you highly recommend?
I just watched Mrs. Harris Goes to Paris. Loved it! It's a feel-good movie that made me smile so many times. There are no gunfights, explosions, or car chases in this flick, but it was awesome!
What's your favorite type of cuisine?
I'd have to say Italian. Sadly, I've had to cut down on the carbs, though.
What do you do when you have free time?
If you haven't guessed by now, I love to cook, garden, and spend time with my doggos, Loki and Kyrie.
What can readers expect from you next?
Above 'N' Beyond is the end of an era for me. It's the seventh and final book in the Federal K-9 series. I may be biased, but I think it's one of my best. I worked hard to come up with a story poignant and exciting enough to end the series with. And readers really put on the pressure. Above 'N' Beyond is, by far, THE most requested book I've written. As for what's next, I'm currently writing Ultimate Justice, the final book in the K-9 Special Ops series. Then I'm on to something really exciting—a thriller series! So stay tuned...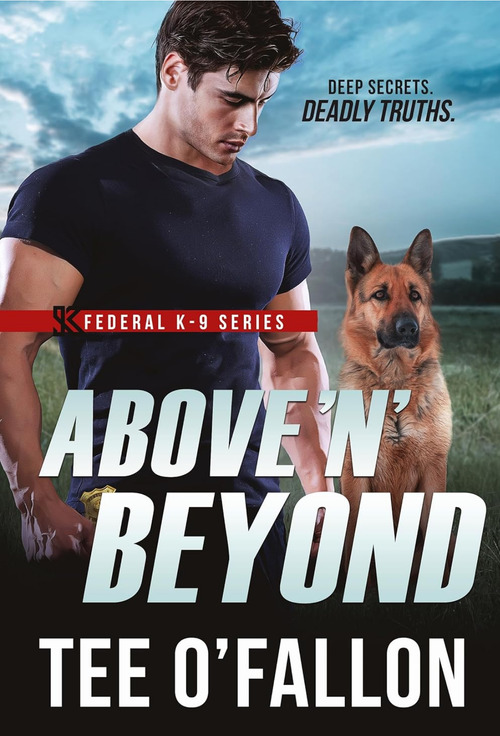 Getting locked up had been easy. But for K-9 Sergeant Jamie Pataglio, going undercover at a maximum-security prison—and infiltrating the Mancusco crime family—was the hard part. Now, six months later, Jamie's been accepted as one of the mob's own, and he's walking out of the gates as a free man…and stepping into the criminal underworld. There's only one small, gorgeous problem: Bella Bianco.
The Italian bistro used to be Bella's pride and joy. Now it's become a nightmare, where her violent family uses her restaurant as its criminal home base. Guilty by association. She needs to find a way out, and fast. The last thing Bella needs is an attraction to their newest "associate"—even if every moment alone with him leaves her breathless. It's almost enough to make her reconsider her "no mobsters" policy…
They can't trust each other. But if either of them ever wants to break free of their circumstances, they don't have a choice. They'll have to take down her family. And if anyone finds out they're working together…they're both dead.
Romance Suspense [Entangled: Amara, On Sale: October 16, 2023, e-Book, ISBN: 9781649373090 / eISBN: 9781649373090]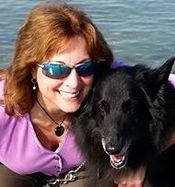 Tee O'Fallon has been a federal agent for twenty-three years, and is now a police investigator, giving her hands-on experience in the field of law enforcement that she combines with her love of romantic suspense. Tee's job affords her the unique opportunity to work with the heroic men and women in law enforcement on a daily basis. Besides writing, Tee loves cooking, gardening, chocolate, lychee martinis, and all creatures canine.
No comments posted.