1--What is the title of your latest release?
2--What's the "elevator pitch" for your new book?
Queen Elizabeth II solves a Christmas crime at Sandringham, when she recognizes the ring on a severed hand. This time, it's personal.
3--How did you decide where your book was going to take place?
The first book in my series took place at Windsor Castle. Then it was Buckingham Palace and Balmoral. I'm following the Queen through her traditional year, so it was natural to end up at her Norfolk seaside estate of Sandringham.
However, I had no idea North Norfolk was so beautiful and evocative, with its beaches and nature reserves, old churches, and little flint cottages. It was a joy to set the book there, and it gave me the idea for the murder and all the themes of the novel – which talk about our love of the land, who owns it, and our need to look after it for future generations.
4--Would you hang out with your sleuth in real life?
In a heartbeat. Obviously, that's not possible anymore. But I interviewed to work as her assistant private secretary in the 1990s and it was the job that got away. I would have seriously loved travelling with the Queen, working on her royal tours and hearing all the secrets first hand. As a writer, I really enjoy writing the scenes with the rest of her family – working out what they might say to each other with no cameras in sight.
5--What are three words that describe your sleuth?
Diligent, compassionate, royal
6--What's something you learned while writing this book?
Pigeons were used as couriers from Norfolk to France and awarded medals for bravery in World War II.
7--Do you edit as you draft or wait until you are totally done?
I always mean to write a 'dirty draft' and go back later, but I'm an inveterate editor. I can't help tidying and rewriting as I go. But my first 'finished' draft is generally pretty good!
8--What's your favorite foodie indulgence?
French bread and butter with a sprinkling of sea salt
9--Describe your writing space/office!
A shed at the bottom of my garden, with a wicker chair for reading. Full of books, including all the foreign editions of my own. Heaven.
10--Who is an author you admire?
Kate Atkinson. I particularly love her books featuring Jackson Brodie as a detective. They are so delicate and multi-layered, and moving.
11--Is there a book that changed your life?
Hollywood Wives, by Jackie Collins. I was 17 when it came out and devoured it in one gulp. As well as learning a reasonable amount about sex (I was at a convent school in Sussex at the time), I was blown away by how a commercial book could contain three-dimensional characters, strong women and a satisfying plotline. I'd known I wanted to write since I was seven, but this made me feel more comfortable about wanting to write commercial fiction that readers would enjoy as beach reads and comfort reads.
The Windsor Knot helped many readers through difficult times during the pandemic. Nothing gives me more pride than to hear from a reader that one of my books helped them with a loss or got them reading again.
12--Tell us about when you got "the call." (when you found out your book was going to be published)
At the beginning of 2020 I didn't have an agent. Although I'd published ten children's books and was an award-winning children's author, that side of my career was over. And then I met my new agent Charlie Campbell and everything changed.
Within days, he had sold The Windsor Knot to Italy. Then Ben Willis at Bonnier in the UK made us an offer for a five-book deal. A few days later came America, France and Germany. The calls with the US, facilitated by Grainne Fox, are imprinted on my brain. There was a six-way auction and those were two of the most intense days of my life. After decades of wanting to be a writer, ten years of trying without success, another decade of trying to keep it going … here I was, living out absolutely every author's dream. I was talking to some of the best editors in the world, and all of them wanted to publish my books. It was astonishing.
What was so deeply wonderful was that they all got the novel, and what I was trying to say about the Queen and modern Britain, and they didn't want me to change it. The auction itself quickly went into six figures and kept going up. In the end, it was won by David Highfill of William Morrow, who had worked with Lee Child on his debut. It blew my mind. David helped me soften the edges of my Queen-detective in ways that were very important for the books. The French and German auctions were life-changing too.
However, as I mentioned, it was early 2020. Just a few days after those calls, the first lockdown was announced in the UK. I was recovering from cancer surgery and my husband was recovering from sepsis and surgery too. My goal for the next few weeks was to keep him alive. My goodness, those days. Yes, I remember them!
13--What's your favorite genre to read?
It varies. I grew up on Jane Austen, PG Wodehouse and spy novels, but as I say, I love clever commercial fiction too. And non-fiction and sci-fi. It's all good!
14--What's your favorite movie?
Right now, it's Inside Out, by Pixar. It's so true and deep about the way our brains work, and the fragility of our memories. I get emotional thinking about it.
15--What is your favorite season?
The Fall. For many reasons, but now it also includes my wedding anniversary.
16--How do you like to celebrate your birthday?
A meal with my family. My 50th was a barbecue that we cooked ourselves and it was perfect.
17--What's a recent tv show/movie/book/podcast you highly recommend?
The Square of Sevens by Laura Shepherd-Robinson came out in June. I was lucky enough to receive an early copy and I adored it. Wicked, wealthy Georgians in Bath and London, and a clever young heroine who has to risk everything to find out who she truly is, and what's hers. Great for fans of Bridgerton, Queen Charlotte and English classics, written with a modern touch.
18--What's your favorite type of cuisine?
I worked in Florence after school and fell in love with Tuscan cuisine. But anything Italian will do, as long as it's fresh.
19--What do you do when you have free time?
I recently visited the newly-reopened National Portrait Gallery near Trafalgar Square with a friend. It was perfect – catching up on each other's news and families, and admiring the truly inspirational way they'd remodeled and rehung the gallery. Living in London is expensive, but experiences like that (which was free) make it worthwhile. The context in which they've hung their modern royal portraits – celebrating national diversity – is fascinating too.
20--What can readers expect from you next?
The Queen, aged thirty, is faced with her first fully-fledged secret murder investigation in 1957, when someone very close to her is implicated in the crime. Everything is at stake. I've just finished writing it.
Her Majesty the Queen Investigates #3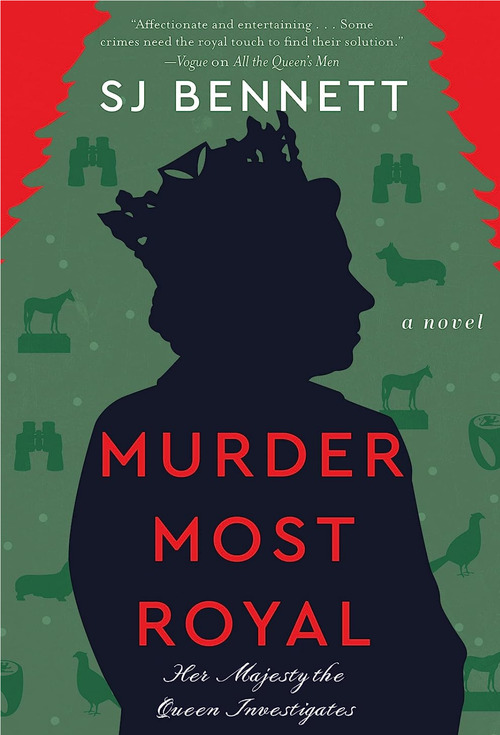 Evidence that an aristocrat has gone missing—and was possibly murdered—near Sandringham House sets Queen Elizabeth II on the path to discover unsavory family secrets and much more in this new installment of the series the New York Times Book Review calls "sheer entertainment."
Queen Elizabeth II is looking forward to a traditional Christmas gathering with her family in Sandringham when a shocking discovery interrupts holiday plans. A severed hand has been found—but even more unsettling, she recognizes the signet ring still attached to a finger. It belongs to a scion of the St Cyr family, her old friends from nearby Ladybridge Hall. Despite the personal connection, the Queen wants to leave the investigation to the police—that is, until newspapers drag her name into the matter.
As reporters speculate about the proximity of the crime to the Crown and the police fail to investigate a suspicious accident on her doorstep, Elizabeth quietly begins to mull over the mystery herself. With help from her Assistant Private Secretary, Rozie Oshodi, she delves into the interlocking layers of fact and fiction surrounding the high-profile case. Someone in the quiet county of Norfolk seems to have a secret worth killing for, and the Queen is determined to find out who and what that is—even if that means discovering that someone in her close circle is a murderer.
Mystery [William Morrow, On Sale: September 26, 2023, Hardcover / e-Book, ISBN: 9780063051201 / eISBN: 9780063051225]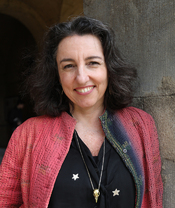 SJ Bennett was born in Yorkshire, England in 1966, and lives in London. An army child, she grew up travelling around the world. Her first novel was published when she was 42, after a varied career and lots of procrastination. She is the award-winning author of several books for children and teaches and podcasts about writing.
No comments posted.