Instead of trying to find your perfect match in a dating app, we bring you the "Author-Reader Match" where we introduce you to authors you may fall in love with. It's our great pleasure to present Denise Hunter!
Writes:
Hi! I write small-town contemporary romance, peopled with layered characters who have real-life issues. I enjoy writing heroes and heroines who have loads of chemistry, like to banter, and have difficult pasts that must be overcome.
WILDFLOWER FALLS is the final book in the Riverbend Romance series, but it is written to stand alone. It's about a rancher who attempts to salvage her family farm by hiring a horse whisperer. But when feelings develop between the two of them, his nomadic lifestyle complicates matters.
About:
I'm an author of 40+ novels—three of which have been adapted into Hallmark movies. I'm an Indiana girl with Midwest values and a penchant for binge-watching TV series such as Heartland and Gilmore Girls. I love reading novels, visiting coffee shops, and traveling—my favorite place on earth is wherever I haven't yet been.
What I'm looking for in my ideal reader match:
Enjoys the vicarious thrill of falling in love
Craves a feel-good escape
Likes small mountain town settings
Loves a clean read
Desires a happily-ever-after
Bring on the family drama!
What to expect if we're compatible:
You will devour Wildflower Falls in one sitting
Then, wanting more of the crazy, loveable Robinsons, you'll read books 1-3 in the Riverbend Romance series
You'll join my newsletter for news about my next book, Love Unscripted, coming spring 2024
Because the next book is months away, you'll read my entire backlist of 40+ books
Thirsty for all the behind-the-scenes information, you'll follow me on social media
A Riverbend Romance #4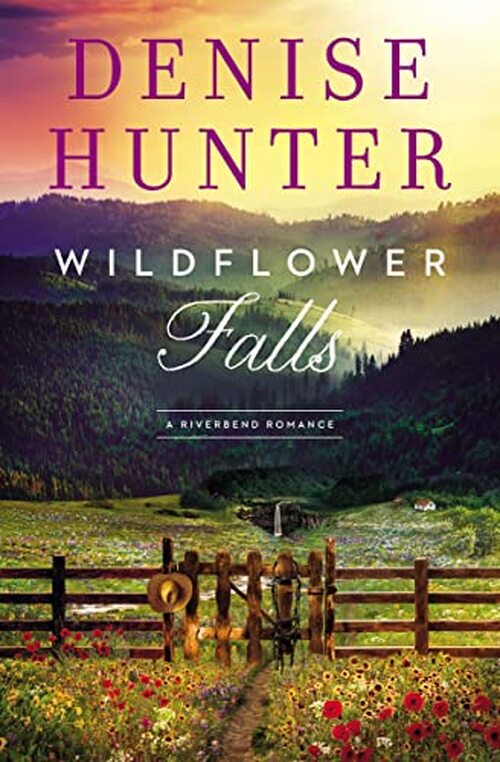 He's here to train her horses, and then he's moving on. She's keeping her true identity a secret. But their spark complicates both of their plans.
When her mother's death leaves Charlotte Simpson bereft, she hopes the Robinson clan will accept her as one of their own and help fill the void. But a startling discovery dashes her hopes and leaves her wondering if she will ever know the father she's always longed for.
Horse trainer Gunner Dawson has experienced profound loss and intends to avoid it. So he lives on the move without forming close bonds or putting down roots. When Charlotte hires him to work with her horses and help expand her ranch, he commits to staying for a few months. But he doesn't count on getting caught up in Charlotte's search for her biological father. Or on falling in love—with Riverbend Gap or with Charlotte. This time, he's not sure if he'll be able to move on—or if he even wants to.
The queen of heartwarming, small-town love stories returns to Riverbend Gap with a deeply satisfying tale of love's healing power.
Charming contemporary romance
Stand-alone novel featuring characters from the Riverbend Gap Romances
Perfect for fans of Rachel Hauck, Robin Lee Hatcher, Sherryl Woods, and Brenda Novak
Includes discussion questions for book clubs
Christian | Romance [Nelson, Thomas, Inc., On Sale: September 12, 2023, Paperback / e-Book, ISBN: 9780840716620 / eISBN: 9780840716637]
Denise Hunter is the internationally published bestselling author of more than 25 books, including "The Convenient Groom" and "A December Bride" which have been made into Hallmark movies. She has appeared on the The 700 club and won awards such as The Holt Medallion Award, The Carol Award, The Reader's Choice Award, The Foreword Book of the Year Award, and is a RITA finalist. Denise writes heartwarming, small-town love stories. Her readers enjoy the experience of falling in love vicariously through her characters and can expect a happily-ever-after sigh as they close the pages of her books. In 1996, inspired by the death of her grandfather, Denise began her first book, writing while her children napped. Two years later it was published, and she's been writing ever since. Her husband says he inspires all her romantic stories, but Denise insists a good imagination helps too! When Denise isn't orchestrating love lives on the written page, she enjoys traveling with her family, drinking coffee, and playing drums. Denise makes her home in Indiana where she and her husband will soon be facing an empty nest.
No comments posted.