Instead of trying to find your perfect match in a dating app, we bring you the "Author-Reader Match" where we introduce you to authors you may fall in love with. It's our great pleasure to present Tori Anne Martin!
Writes:
Tori writes queer witchy paranormal romance. In This Spells Disaster, fake dating gets a magical twist when a witch fears she accidentally gave her famous crush a love potion, and to break the spell, she'll have to prove how incompatible they are—all while falling ever harder herself.
About:
Tori moved from Philadelphia to New Hampshire for grad school and somehow never left. Before writing This Spells Disaster, she wrote and published urban fantasy and contemporary romance. When she's not writing, she loves hiking, playing D&D, and dreaming about reorganizing her bookshelves (although she never does it because it feels too much like work). She's fueled by coffee, dark chocolate, and a dash of spite.
For THIS SPELLS DISASTER, my ideal reading match must love:
bisexual witches
lots of magic in their romance
sapphic pining
fake dating
messy main characters who are still learning to get themselves together
What to expect if we're compatible:
practice kissing
competitive spellcasting
orgasmic chocolate
an accidental love potion (or is it?)
lightning strikes on your enemies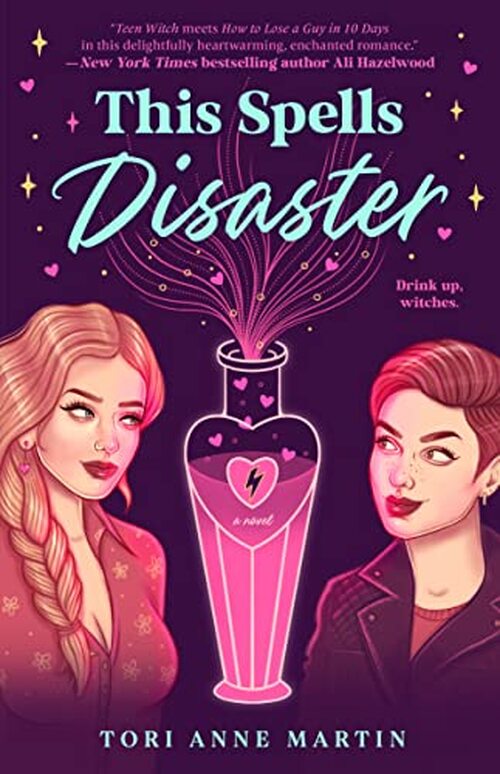 Fake dating gets a magical twist in this enchanting queer romantic comedy where a witch worries that the real feelings brewing between her and her crush were sparked by an accidental love potion, and the only way out of the disastrous spell is a healthy dose of the truth—drink up, witches.
Potion maker and self-proclaimed "messy witch" Morgan Greenwood is sure she was hexed at birth. Not only did she drunkenly offer to fake date the woman of her dreams during the biennial New England Witches' festival, but Rory Sandler, spellcasting champion and brilliant elemental witch—for reasons known only to the Goddess—accepted. It's like every good luck spell Morgan ever cast came through at once, and it doesn't take a crystal ball to predict this charade will end with a broken heart.
Or is the magic between them real? As Morgan and Rory prepare to fool everyone at the festival, their relationship starts to feel a whole lot less fake—right until Morgan realizes she might have screwed up the common relaxation potion she made for Rory and given her a love potion instead, breaking one of the most sacred Witch Council Laws.
To fulfill her promise to Rory, Morgan must somehow keep playing pretend while under the watchful eyes of Rory's family and legion of fans. But to break the love potion, she'll also have to prove how incompatible she and Rory really are. For a screwup like her, ruining their relationship should be easy—except every day, Morgan is becoming more bewitched by Rory herself.
Romance LGBTQ | Romance Paranormal [Berkley, On Sale: September 12, 2023, Paperback / e-Book, ISBN: 9780593548486 / ]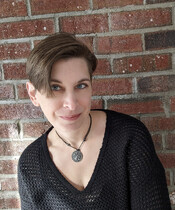 Tori Anne Martin lives in New England where she collects pen names, tattoos, and hoodies in shades of gray and black. Previously, she collected degrees, including a doctorate in psychology where she studied interpersonal power, consent, and sexual assault. She much prefers writing romance. If you can't find her online, it's because she's lost in the woods.
No comments posted.