1--What is the title of your latest release?
2--What's the "elevator pitch" for your new book?
An ATF agent and his canine partner must team up with a civilian to stop an arsonist before they can kill again.
3--How did you decide where your book was going to take place?
Burning Justice is the second book in my K-9 Special Ops series, all the books for which are set in the Denver, Colorado area. Although I do have my H&H go on a road trip to Leadville, CO. At over 10,000 feet in elevation, Leadville is the highest incorporated city in North America, btw.
4--Would you hang out with your protagonist in real life?
I'd hang out with Brett or Gemma any day! I think I'm secretly in love with all the heroes of my books. Like me, Gemma renovated a house and is a whiz with power tools! I think we'd strike up a serious girl-bond.
5--What are three words that describe your protagonist?
For Brett – Driven. Haunted. Heroic.
6--What's something you learned while writing this book?
I learned an awful lot about arson investigations, something I wasn't familiar with before. To add realism to the book, I interviewed an arson K-9 detective (and his dog), an ATF canine agent, and an agent from the National Insurance Crime Bureau.
7--Do you edit as you draft or wait until you are totally done?
A little of both. It's hard not to self-edit as you go, but I always read through everything again multiple times before a book goes to print.
8--What's your favorite foodie indulgence?
Easy – pizza! I'm addicted. Of course, then I have to hit the gym hard to work it off.
9--Describe your writing space/office!
My office is the same room my parents also used as their office. I inherited the house I grew up in, and it seemed only natural to keep the very same desk they used to work on.
10--Who is an author you admire?
Julie Anne Walker. There's always something exciting about her writing.
11--Is there a book that changed your life?
There are so many wonderful books out there, but I'd have to say the one that stands out the most is Judith McNaught's, Paradise. There was something so poignant about the story it stuck with me and made me want to write stories with the same intensity of emotions.
12--Tell us about when you got "the call." (when you found out your book was going to be published)/Or, for indie authors, when you decided to self-publish.
At the time, I had an agent. She called to say I had two offers for my first book, Burnout. I chose Entangled Publishing and have never regretted that decision.
13--What's your favorite genre to read?
Romantic suspense, followed closely by thrillers.
14--What's your favorite movie?
As with books, I have so many favorites it's hard to choose just one. Raiders of the Lost Arc, Ben Hur, The Ten Commandments, True Lies, The Right Stuff, Apollo 13… I could keep going. Seriously.
15--What is your favorite season?
Autumn, for so many reasons. The weather is beautiful, not too hot, not too cold. It's harvest time in the garden for my fall crops. And it's the transitional time before winter, when everyone slows down just a bit and prepares for the family holiday season.
16--How do you like to celebrate your birthday?
I like to either go to a nice restaurant, get some good food and a nice bottle of wine, or do the same at home.
17--What's a recent tv show/movie/book/podcast you highly recommend?
I really enjoyed watching Bosch and binged on all seasons. Out of all the TV police shows, I felt Bosch was pretty realistic and well done.
18--What's your favorite type of cuisine?
I love ALL food, but I'd have to say Italian, cuz yeah…pizza.
19--What do you do when you have free time?
Cooking, gardening, hanging with my Belgian sheepdogs, Loki & Kyrie.
20--What can readers expect from you next?
The next book up is Ultimate Justice, book 3 in the K-9 Special Ops series, then it's off to a brand-new thriller series!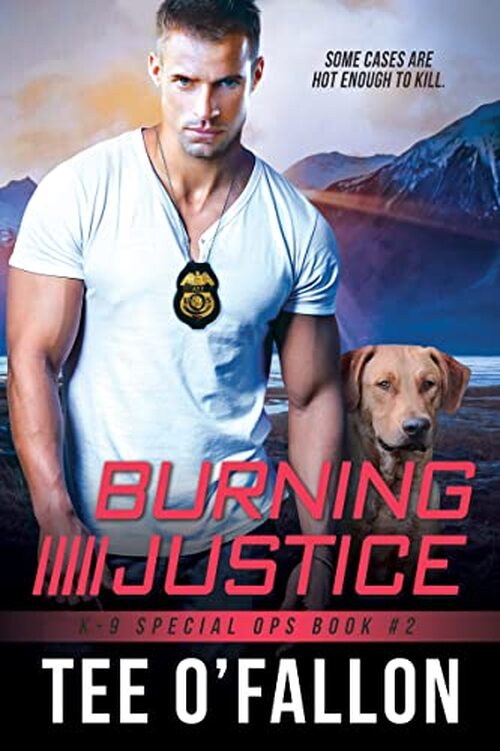 An ATF agent and his canine partner must team up with a civilian to stop an arsonist before they can kill again in the next installment of bestselling author Tee O'Fallon's K-9 Special Ops series.
Some cases are hot enough to kill.
After narrowly surviving a childhood fire that killed two of his friends, ATF Special Agent Brett Tanner knows what it's like to get too close to the flame. The trauma only spurs him and his K-9 partner to track down the arsonists targeting a Colorado town. This latest warehouse blaze looks suspicious as hell...and there's a body. Now it's murder.
Fiercely independent insurance investigator Gemma Scott has been burned enough times to know she doesn't need anyone—especially a handsome agent with an agenda. Teaming up with the hardened and determined ATF agent means not just trusting her instincts...it also means trusting him.
Now they're racing against an arsonist with a lethal agenda—one who's willing to burn and kill to hide the evidence. But the killer is only part of a larger mystery. And the searing attraction between Gemma and Brett adds fuel to an already dangerously lethal fire. One that will smoke out a killer...along with Brett's darkest secret.
Romance Suspense [Entangled Amara, On Sale: August 22, 2023, Mass Market Paperback / e-Book, ISBN: 9781649373397 / eISBN: 9781649373403]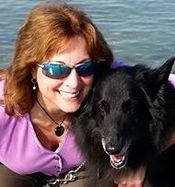 Tee O'Fallon has been a federal agent for twenty-three years, and is now a police investigator, giving her hands-on experience in the field of law enforcement that she combines with her love of romantic suspense. Tee's job affords her the unique opportunity to work with the heroic men and women in law enforcement on a daily basis. Besides writing, Tee loves cooking, gardening, chocolate, lychee martinis, and all creatures canine.
No comments posted.