Instead of trying to find your perfect match in a dating app, we bring you the "Author-Reader Match" where we introduce you to authors you may fall in love with. It's our great pleasure to present Katharine Schellman!
Writes:
Gritty, glamorous Jazz Age mysteries filled with smart, gutsy sleuths; a tangled bit of romance; and intricate, twisting plots that you won't want to put down until you find out who is guilty.
About:
When I'm not writing or curled up with a stack of books, you can usually find me digging in my garden, drinking yet another cup of tea, or letting my kids convince me to play boardgames with all the wrong rules. I currently live and write in the mountains of Virginia, where I make the best Rice Krispie treats you'll ever eat, take naps whenever I can, and accidentally murder all my houseplants.
You'll love THE LAST DROP OF HEMLOCK if you're ready for:
Jazz Age glamor at an underground speakeasy known as the Nightingale
Feisty, determined characters that you will root for in spite of their flaws
A twisty mystery filled with murder, midnight heists, mob bosses, and the discovery that no one is quite who they seem
Women making their way in a world where the odds are stacked against them
Found family, love triangles, sister drama, and doing anything to protect the people you care about from danger
What to expect if we're compatible:
Staying up too late to read just one more chapter
Historical settings that you'll wish you could live in (but maybe without all the murder)
Discovering my second historical mystery series set in Regency England (it's like your favorite period costume drama, but everyone's worried about murder instead of marriage)
And, if you sign up for my newsletter at KatharineSchellman.com, the chance to learn behind-the-scenes details of the writing life and ask me anything you want to know about writing and publishing a book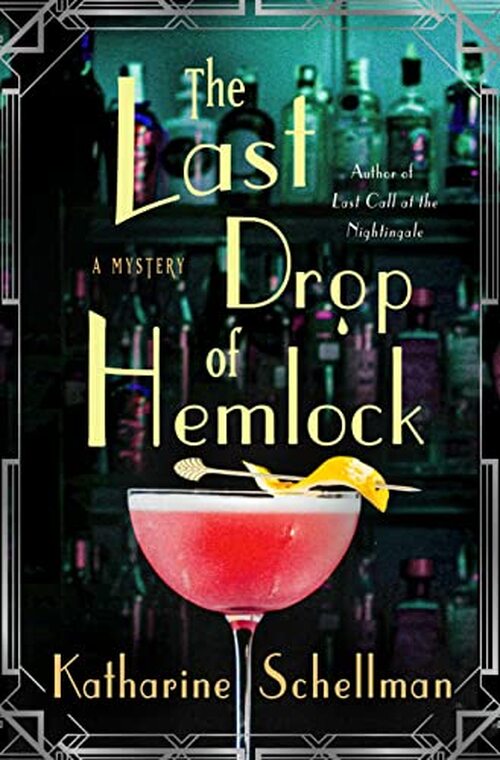 In The Last Drop of Hemlock, the dazzling follow up to Last Call at the Nightingale, even a dance can come with a price...
The rumor went through the Nightingale like a flood, quietly rising, whispers hovering on lips in pockets of silence.
Life as a working-class girl in Prohibition-era New York isn't safe or easy. But Vivian Kelly has a new job at the Nightingale, an underground speakeasy where the jazz is hot and the employees look out for each other in a world that doesn't care about them. Things are finally looking up for her and her sister Florence... until the night Vivian learns that her friend Bea's uncle, a bouncer at the Nightingale, has died.
His death is ruled a suicide, but Bea isn't so convinced. She knew her uncle was keeping a secret: a payoff from a mob boss that was going to take him out of the tenements and into a better life. Now, the money is missing.
Though her better judgment tells her to stay out of it, Vivian agrees to help Bea find the truth about her uncle's death. But they uncover more than they expected when rumors surface of a mysterious letter writer, blackmailing Vivian's poorest neighbors for their most valuable possessions, threatening poison if they don't comply.
Death is always a heartbeat away in Jazz Age New York, where mob bosses rule the back alleys and cops take bootleggers' hush money. But whoever is targeting Vivian's poor and unprotected neighbors is playing a different game. With the Nightingale's dangerously lovely owner, Honor, worried for her employees' safety and Bea determined to discover who is responsible for her uncle's death, Vivian once again finds herself digging through a dead man's past in hopes of stopping a killer.
Mystery Woman Sleuth [Minotaur Books, On Sale: June 6, 2023, Hardcover / e-Book, ISBN: 9781250831842 / eISBN: 9781250831859]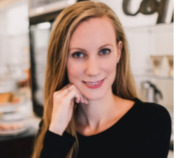 Katharine Schellman studied theatre and history at the College of William & Mary, after which she went on to dance professionally, work in political consulting, and collect addresses up and down the east coast of the United States. Her nonfiction and essays have been published on The Huffington Post, Mother Magazine, A Practical Wedding, and more.
Katharine's debut historical mystery, The Body in the Garden, was published in April 2020 and led to her being named one of BookPage's 16 Women to Watch in 2020. Katharine currently lives and writes in the mountains of Virginia with her husband, preschooler, and the many houseplants she keeps accidentally murdering.
No comments posted.