1--What is the title of your latest release?
2--What's the "elevator pitch" for your new book?
A family of famous, non-famous, and reluctantly famous people gather on Block Island to mount a summer production of Much Ado About Nothing and learn a lot about themselves and each other in the process.
3--How did you decide where your book was going to take place?
I knew I wanted to revisit the setting of my 2019 novel, The Islanders, and include some of the same characters, so it was easy.
4--Would you hang out with your protagonist in real life?
I have three main POVs so I'll answer these for one of my favorites. Her name is Sam and I'd definitely hang out with her.
5--What are three words that describe your protagonist?
Funny, brave, sassy
6--What's something you learned while writing this book?
I learned a lot about the intricacies of the theater world, in particular from one of my best friends (a casting director) and her husband (an actor).
7--Do you edit as you draft or wait until you are totally done?
I write a very messy first draft then edit many times.
8--What's your favorite foodie indulgence?
Cacio e pepe pasta
9--Describe your writing space/office!
Small office, second floor of our house, glass door and a window looking out into the hallway, so not very private, new loooonnnngggg wood table which I love, full of books and also all the paperwork and sometimes, alas, clutter that goes into running the household.
10--Who is an author you admire?
Elin Hilderbrand for her work ethic and willingness to help other authors. And also of course for her books.
11--Is there a book that changed your life?
No, not one.
12--Tell us about when you got "the call." (when you found out your book was going to be published)/Or, for indie authors, when you decided to self-publish.
I remember this so clearly! My first novel was on submission in fall 2009. We had already had some passes, and I was getting nervous. Then my agent called to tell me Reagan Arthur had made a pre-emptive author for a two-book deal. I was never expecting a two-book deal! I was standing at the bottom of my basement steps, two houses ago. I couldn't believe it. It's the best phone call I've ever gotten. Ever.
13--What's your favorite genre to read?
General fiction or thrillers
14--What's your favorite movie?
I don't have just one! In fact my mind has gone completely blank and suddenly I can't think of a single movie, although I have definitely seen movies. Maybe Booksmart. Maybe Babe. Maybe When Harry Met Sally.
15--What is your favorite season?
Winter
16--How do you like to celebrate your birthday?
Skiing (see above + March birthday)
17--What's a recent tv show/movie/book/podcast you highly recommend?
I am obsessed with Succession. It's one of my top three all-time favorite shows. I can't believe it's almost over.
18--What's your favorite type of cuisine?
Italian or Thai
19--What do you do when you have free time?
Read, walk my dogs, run, de-clutter.
20--What can readers expect from you next?
I'm working on a book, also set on Block Island, that is inspired by/a retelling of The Great Gatsby set in contemporary times with the genders of most of the characters reversed. Gatsby came out almost 100 years ago, long before the term "beach read" was common, but in many ways it's the ultimate beach read, with a fantastic summer setting, lots and lots of drama, and, of course, amazing parties.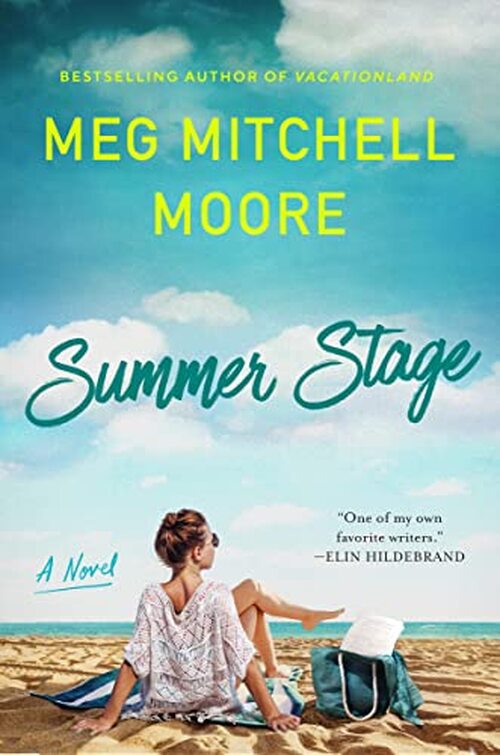 From the bestselling author of Vacationland, a spirited summer page-turner following a family of actors grappling with fame, scandal, and ambition--perfect for fans of Elin Hilderbrand.
Summer Stage is a five-star novel that deserves a standing ovation! And Meg Mitchell Moore has a permanent place on my list of favorite authors."—Kristy Woodson Harvey, New York Times Bestselling Author of The Wedding Veil
Amy Trevino, a former aspiring playwright, has stayed close to her Rhode Island hometown while her famous brother, Timothy Fleming, pursued and achieved his Hollywood dreams. Now a high school English teacher and occasional drama director, Amy takes on the production manager role for her brother's play in an effort to mend rifting family relationships.
Sam, Amy's daughter, was a Disney child star who continued her pursuit for fame in a Manhattan TikTok house. Now she's returned home unexpectedly. Her sudden arrival is shrouded in secrets, and Sam refuses to open up to her mother, deciding instead to join her uncle on Block Island for the summer.
Timothy, a successful and well-loved actor, is directing a summer production at a storied Block Island theater—and his famous ex-wife has the lead role.
As they work together to ensure the production is a success, Amy, Sam, and Timothy are forced to grapple with their desires for recognition and fortune, stand up for what they believe art and fame actually mean, and discover what they really want out of life.
A bighearted and delicious novel about family, ambition, and opportunity, Summer Stage is the must-read book of the summer.
Small Town | Women's Fiction Family Life [William Morrow, On Sale: May 23, 2023, Hardcover / e-Book, ISBN: 9780063026162 / eISBN: 9780063026186]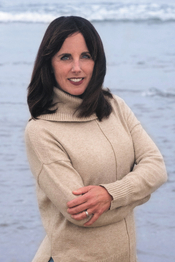 Meg Mitchell Moore worked for several years as a journalist. Her work has been published in Yankee, Continental, Women's Health, Advertising Age, and many other business and consumer magazines. She received a bachelor's degree from Providence College and a master's degree in English literature from New York University. Meg lives in Newburyport, Massachusetts, with her husband, their three children, and a beloved border collie.
No comments posted.