Instead of trying to find your perfect match in a dating app, we bring you the "Author-Reader Match" where we introduce you to authors as a reader you may fall in love with. It's our great pleasure to present Lisa Carlisle!
Writes:
Lisa Carlisle writes paranormal and contemporary romance with wounded, quirky, or misunderstood characters finding their happily ever afters. They may be shifters, vampires, witches, gargoyles, or even military, first responders, and rockstars!
About:
Lisa Carlisle is a USA Today Bestselling author of paranormal romance and suspense. She especially loves stories with fated mates and forbidden love, second chances, and enemies-to-lovers romance.
The ideal reader match for my latest book, PROTECTED BY THE GARGOYLE, must love…
Fated mates
Friends to lovers
Secret love
Danger
Protectors
Bonus: Gargoyles!
What to expect if we're compatible:
If we are compatible, you'll want to go back and read all my gargoyle shifter romances, and then move on to my other paranormal romances, including vampires, witches, and other shifters. You'll want to join my Facebook group for more fun with books! https://www.facebook.com/groups/147725722605800
Stone Sentries #4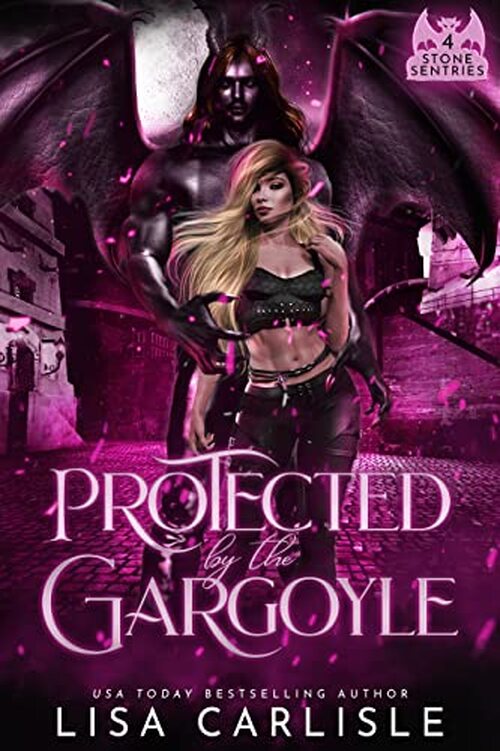 a gargoyle shifter protector romance
Demons are out there.
Don't ask Janie how she knows. She wants to forget what they did to her and move on.
But when her witch friend has a premonition about a demon in Boston, Janie is forced to confront her fears. She seeks the help of her gorgeous friend and gargoyle shifter, Arto.
Little does she know that Arto considers her his fated mate. He'll do anything to protect her, even if it means keeping his love a secret.
Janie wants to learn more about demons, so he shows her some books in the library. She reads an ancient script in a powerful old book and unwittingly summons an incubus.
The very tool Arto provided to help her instead brings her nightmares to life.
Now they must work together to stop a predator on the hunt while their relationship is tested by a growing attraction.
Demons have captured Janie before. Can she avoid their clutches this time?
Find out in this paranormal adventure and dive into a world of danger, romance, and suspense.
Paranormal | Romance Fantasy | Fantasy Urban [Author Self-Published, On Sale: April 28, 2023, e-Book, ISBN: 2940186729204 / ]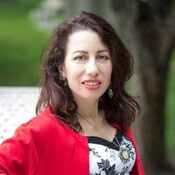 Lisa Carlisle is a USA Today Bestselling author of romance and suspense. She loves stories with dark, brooding heroes and independent, caring heroines. Lisa feels very honored to be a multi-published author since she's wanted to write since the sixth grade. Her travels have provided her with inspiration for various settings in her novels. She backpacked alone through Europe, and lived in Paris before returning to the U.S. Now she lives in New England with her husband, two children, a cat, and many fish.
No comments posted.