1--What is the title of your latest release?
2--What's the "elevator pitch" for your new book?
It's a coming-of-age story about a young woman in 1910, set on a big country estate on the San Francisco Peninsula. Think Downton Abbey in California!
3--How did you decide where your book was going to take place?
Actually, the setting came before anything else. I was visiting the Filoli Estate in Woodside, California, which is a beautiful home set in glorious formal gardens, and I just couldn't stop thinking about who would live in such a place. I later learned that the Peninsula had dozens of estates like that in the late nineteenth and early twentieth century, when wealthy San Franciscans built their country homes south of the city. The idea just grew from there.
4--Would you hang out with your protagonist in real life?
Yes, absolutely. Catherine is caught between two worlds – the bohemian life she had as a child with her artistic parents and the more staid, upper-class lifestyle she's had for the past eleven years. The contrast makes her a fascinating person, and it means that she's trying to figure out who exactly she is and how she can live most authentically. I think we can all relate to that desire.
5--What are three words that describe your protagonist?
Creative, intelligent, and evolving.
6--What's something you learned while writing this book?
I learned that you don't have to outline or have all your ducks in a row before you start writing a novel. I discovered the characters and the story as I wrote, one scene at a time, writing scenes totally out of order. Sometimes I didn't even know who the characters would be until they appeared right before me. It's not a terribly efficient way to write, but it's surprising and utterly absorbing. I absolutely loved writing this book.
7--Do you edit as you draft or wait until you are totally done?
I can't resist polishing the prose as I write individual scenes, but I also do comprehensive edits – many rounds of them – once the whole book is done.
8--What's your favorite foodie indulgence?
Cannoli, for sure. Food for the gods!
9--Describe your writing space/office!
Currently, my home office is a small, detached garden shed. It was built last year, and it's a dream come true to have that space of my own. But when I wrote The Seeing Garden, my writing space was literally anywhere I had my laptop and some free time: my bedroom, the backyard, Peet's Coffee, one of those big indoor climbing gyms where I wrote as my sons ran around.
10--Who is an author you admire?
Dorothy Whipple was an English novelist who wrote primarily from the 1930s-1950s, and whose books have been reprinted by Persephone Books in the UK. She was astonishingly good at depicting human nature and relationships, especially the emotional microshifts that happen in the course of a conversation or an interaction. She made the ordinary utterly compelling. I'm absolutely in awe of her craft.
11--Is there a book that changed your life?
The Betsy-Tacy series by Maud Hart Lovelace first immersed me in the time period of the early 1900s. The first four are books for children, focusing on Betsy and her friends when they are in grade school; then there are six more books, taking Betsy through her high school years and early twenties, up until WWI. I just love the characters, the details of turn-of-the-century life (shirtwaists and pompadours and Merry Widow hats!), and the way the author's writing style changes to match the age of each book's target audience.
12--Tell us about when you got "the call." (when you found out your book was going to be published)/Or, for indie authors, when you decided to self-publish.
Oddly, it's sort of a life-imitates-art situation. The Seeing Garden is all about discernment, and how to sift through all the input and make the most authentic choices for your life. I went through a version of this myself when it came to publication, when my agent and I kept getting told by editors that The Seeing Garden was well-written but too "quiet." But I knew my story would find an audience if it could just get out there, so I submitted to She Writes Press, a hybrid publisher, and here we are. Sometimes you have to trust your story and trust your own gut.
13--What's your favorite genre to read?
I love historical fiction that plunges you into a different time period and setting. It's such a thrill to be immersed in a world that is so different from our own but which actually existed in history.
14--What's your favorite movie?
There are so many contenders, but I love Meet Me in St. Louis for its cozy nostalgic charm and All About Eve for its snappy dialogue and fabulous human drama. And I have a fondness for stories about young women finding their way in the world, so The Devil Wears Prada is another favorite.
15--What is your favorite season?
Spring! I'm a gardener, and I am in heaven when my bulbs and lilacs bloom and the roses make their first appearance. Plus, I love the symbolism of new life and renewal.
16--How do you like to celebrate your birthday?
The perfect birthday is a blend of me-time (journaling and reading a good book) and together-time (hanging out with family and good friends). And being able to sleep in without an alarm clock is always nice.
17--What's a recent tv show/movie/book/podcast you highly recommend?
All Creatures Great and Small (it's currently in its third season) is an absolute treat, beloved by my whole family. It's set in the Yorkshire Dales and has glorious scenery, lovable characters, and moving storylines. It's the perfect escape when real life is overwhelming.
18--What's your favorite type of cuisine?
I adore Indian food. Whenever we have it, my husband and I eat SO much more than we should and end up with that overstuffed Thanksgiving dinner feeling. It happens *every* time. We should know better by now.
19--What do you do when you have free time?
Journal, read, garden, stare off into space (that's often how I get my best ideas). I love exploring the Bay Area, whether it's hiking or visiting museums or finding some new part of San Francisco. There is so much fascinating history here.
20--What can readers expect from you next?
My next novel – exact title still in the works – is due out in late 2024. Set in 1938, it's about a secretary in a Hollywood movie studio who takes a road trip up to the Napa Valley with her producer boss, where they hope to convince an infamous 90-year-old stage actress to let the studio make a movie of her life. Emotional journeys and surprises ensue, for everyone involved. I'm excited to share it with the world.
Thanks for interviewing me!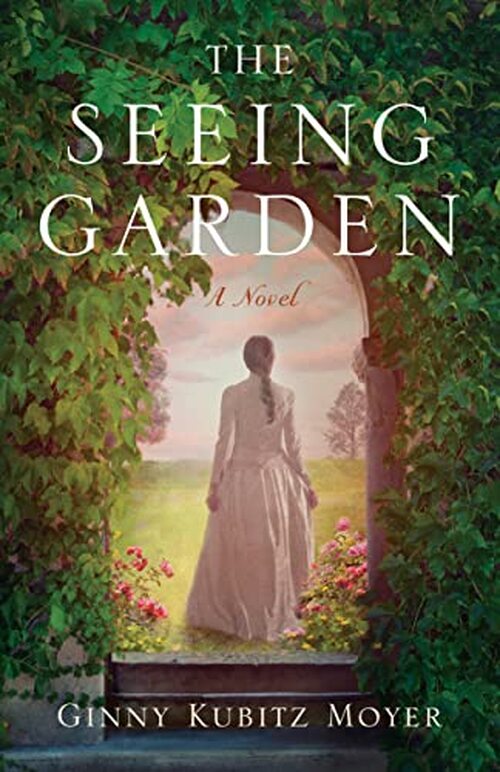 Set on a lavish California estate, The Seeing Garden is "a moving story with strong female characters" (Kirkus Reviews) for fans of Edith Wharton and Downton Abbey.
It's 1910, and Catherine Ogden is aching to live a creative and meaningful life. That's not easy to do when her aunt and uncle—and all of New York society—consider a good marriage to be the pinnacle of feminine achievement. But when Catherine visits Oakview, the Northern California estate of handsome bachelor William Brandt, she thinks that it might be possible to satisfy her family's hopes as well as her own. In that beautiful place, she finds the promise of a new start and the opportunity to use her artistic gifts in designing the garden. But as Catherine is drawn into William's hidden life, as well as the secrets of his estate staff, she discovers that Oakview holds both more opportunity and more risk than she ever imagined. It will take all her courage—and the lessons of some shocking revelations from the past—to choose the path that leads to real freedom.
Full of rich period detail and complex characters, and set against an unforgettable backdrop, The Seeing Garden explores what it takes for a woman to discern the path to her most authentic life.
Women's Fiction Historical | Women's Fiction Family Life | Romance Historical [She Writes Press, On Sale: May 9, 2023, Paperback / e-Book, ISBN: 9781647424268 / eISBN: 9781647424275]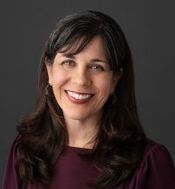 Ginny Kubitz Moyer is a California native with a love of local history. A graduate of Pomona College and Stanford University, she's an English teacher and avid weekend gardener, as well as the author of several books on spirituality, including Taste and See: Experiencing the Goodness of God with Our Five Senses (Loyola Press). She lives in the San Francisco Bay Area with her husband, two sons, and one adorable rescue dog.
No comments posted.