1--What is the title of your latest release?
2--What's the "elevator pitch" for your new book?
Based on the real life, largely unknown women artists known as the Tiffany Girls. In 1899, three young women, the manager and main designer of the women's division of the Tiffany glass company, a glass cutter who moonlights as a political cartoonist, and the daughter of a French art forger find a place to express their art while working on Tiffany's most iconic glass pieces for the Paris World's Fair of 1900, breaking the glass ceiling of their era and for working women to come.
3--How did you decide where your book was going to take place?
Being a historical novel, the people and events were there to choose from. The year before the Paris World's Fair was a particularly prolific and exciting time, perfect for portraying my characters' lives; their hopes, dreams, and the obstacles they had to overcome.
4--Would you hang out with your protagonist in real life?
If I lived in 1900, definitely. And today? Absolutely. They have the same desires and drive as we all do. Plus, I think they're really cool.
5--What are three words that describe your protagonist?
I have three main characters. They're all…Determined, determined, determined.
6--What's something you learned while writing this book?
It was the accepted custom in the business world to immediately fire any women who got engaged or married.
7--Do you edit as you draft or wait until you are totally done?
A bit of both. I spend lots of time with the first hundred pages, because I feel it's important to set the right tone and voice from the very first.
8--What's your favorite foodie indulgence?
I'm a big cookie lover, but my celebration go-to is Mozart Kugeln, marzipan and dark chocolate. It doesn't get much better than that, and it won a gold medal at the 1905 Paris Fair which made it a perfect choice for the Tiffany Girls.
9--Describe your writing space/office!
A couple of years ago I decided to do a major downsize in living space. I got a little carried away, and now my office is where my dining room should be. White walls, white desks, cabinets and bookshelves, and papers taped everywhere with characters, timelines, storyboards, and photographs. A bit of a world unto itself between kitchen and living room.
10--Who is an author you admire?
Mary Stewart. I love her suspense novels especially. She knows how to create action and flow, excitement and reflection, all through word choice and the pacing of her sentences. Brilliant.
11--Is there a book that changed your life?
Lots of influencers at different periods, but my go to when I need to center myself is the I Ching.
12--Tell us about when you got "the call." (when you found out your book was going to be published)/Or, for indie authors, when you decided to self-publish.
I had no idea what I was getting into. 20 years and thirty books later, when I got the Tiffany call…I still had no idea what I was getting into. But it's the best feeling ever.
13--What's your favorite genre to read?
For just pleasure I love time-slip novels. Susannah Kearsley is one of my favorite authors.
14--What's your favorite movie?
The Muppet's Christmas Carol. Hands down.
15--What is your favorite season?
Fall at the Beach.
16--How do you like to celebrate your birthday?
Quietly. Always a time of reflection, sort of like New Year's resolutions, only not in January.
17--What's a recent tv show/movie/book/podcast you highly recommend?
I stream a lot of mysteries: amateur sleuth, police procedurals, and historical. This season favorites so far, are Signora Volpe, the new Dalgliesh, and Vienna Blood.
18--What's your favorite type of cuisine?
I'm an equal opportunity food lover, especially Japanese, French—and I'll never turn down a good Weiner schnitzel.
19--What do you do when you have free time?
My characters are very pushy and are always trying to interrupt my down time, I usually take a brisk walk on the boardwalk, or go for coffee with friends/colleagues, and end up talking about writing, but it's fun and helpful.
20--What can readers expect from you next?
The story of Daisy Harriman and how a young society matron, a famous actress, and a young female architect worked to form the first women's club in Manhattan, scandalizing the male patriarchy and creating an outlet for women to learn new ideas and make their voices heard.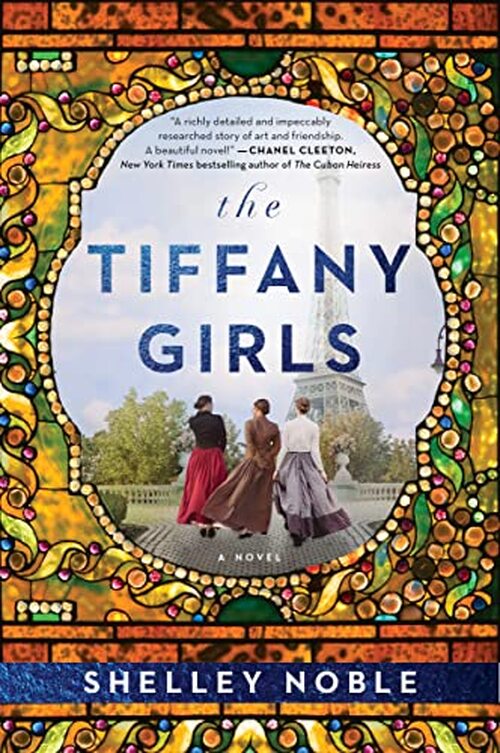 New York Times bestselling author Shelley Noble wows with a gripping historical novel about the real-life "Tiffany Girls," a fascinating and largely unknown group of women artists behind Tiffany's most legendary glassworks.
It's 1899, and Manhattan is abuzz. Louis Comfort Tiffany, famous for his stained-glass windows, is planning a unique installation at the Paris World's Fair, the largest in history. At their fifth-floor studio on Fourth Avenue, the artists of the Women's Division of the Tiffany Glass Company are already working longer shifts to finish the pieces that Tiffany hopes will prove that he is the world's finest artist in glass. Known as the "Tiffany Girls," these women are responsible for much of the design and construction of Tiffany's extraordinary glassworks, but none receive credit.
Emilie Pascal, daughter of an art forger, has been shunned in Paris art circles after the unmasking of her abusive father. Wanting nothing more than a chance to start a new life, she forges a letter of recommendation in hopes of fulfilling her destiny as an artist in the one place where she will finally be free to live her own life.
Grace Griffith is the best copyist in the studio, spending her days cutting glass into floral borders for Tiffany's religious stained-glass windows. But none of her coworkers know her secret: she is living a double life as a political cartoonist under the pseudonym of G.L. Griffith—hiding her identity as a woman.
As manager of the women's division, Clara Driscoll is responsible for keeping everything on schedule and within budget. But in the lead-up to the most important exhibition of her career, not only are her girls becoming increasingly difficult to wrangle, she finds herself obsessed with a new design: a dragonfly lamp that she has no idea will one day become Tiffany's signature piece.
Brought together by chance, driven by their desire to be artists in one of the only ways acceptable for women in their time, these "Tiffany Girls" will break the glass ceiling of their era and for working women to come.
Women's Fiction Historical [William Morrow Paperbacks, On Sale: May 9, 2023, Paperback, ISBN: 9780063252448 / ]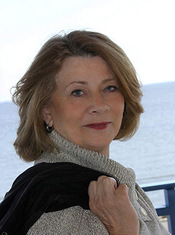 Shelley Noble is the New York Times Bestselling Author of women's fiction. A former professional dancer and choreographer, she most recently worked on the films Mona Lisa Smile and The Game Plan. Shelley lives near the New Jersey shore where she loves to discover new beaches and indulge her passion for lighthouses and vintage carousels.
No comments posted.