Jennifer Vido: What inspired your new release, FIFTH AVENUE GLAMOUR GIRL?
Renée Rosen: After completing The Social Graces, I mentioned to a friend that I had absolutely no idea what I was going to write about next. She had just finished working on a documentary involving one of Estée Lauder's sons and suggested I take a look at Estée's life. Well, after just one google search, I was hooked.
Estée Lauder came out of nowhere to claim her crown as the queen of the cosmetic industry. She started out as a true underdog, and I'm always inspired by strong women who beat the odds. But beyond her sheer drive and determination, I discovered a fascinating story filled with unexpected twists and turns, both in her professional and personal life. I couldn't believe no one else had already written a novel based on her life.
Jen: Who is Gloria Downing, and what's happening in her life?
Renée: Gloria Downing is the (fictional) narrator of the story. She meets Estée at a pivotal time in her life. Gloria's father has just been convicted of a scandal that makes front page news and in the name of self-preservation, Gloria must reinvent herself. She changes her name and her hair in hopes of starting over. It's in the beauty salon, while having her hair colored, that she meets and ultimately befriends a young Estée Lauder. While Gloria is trying to run from her past, Estée is barreling full speed ahead toward her future.
As their friendship grows, both women are withholding some very significant truths from one another. These secrets will, of course, come to light throughout the novel and is why Gloria's first lines in the book are: I cannot tell a lie. Although that's not entirely true.
Jen: How does Gloria's life change when she meets Estée Lauder?
Renée: Some have compared Gloria to Alexis in the TV series Schitt's Creek, in that, after being stripped of her money and prestige, Gloria is left completely helpless. Thanks in part to Estée's influence, she doesn't stay that way for long. When the two first meet, Gloria has never worked a day in her life. Estée, who is and has always been a workaholic, inspired Gloria to pull her life together and make something of herself. Propelled by Estée's friendship and encouragement, Gloria goes from being a shampoo girl in a beauty parlor to being an assistant cosmetic buyer at Saks Fifth Avenue. She also learns what it means to be her authentic self.
Jen: How much research was needed for the story to ring true with readers? And, what was something fascinating you learned in the process of writing the book?
Renée: Because we were still under the restrictions of Covid for most the writing of this book, I couldn't do the kind of hands-on research I usually seek out. But I was able to speak to a number of women who had worked for Estée Lauder, and I was also able to interview a gentleman who was very high up in the cosmetic industry and that was fascinating.
As for surprises, Estée was full of them, so many that I couldn't possibly fit them all into the book. One thing I can tell you is that she became a cosmetic icon almost by default. Growing up, Estée had a dream and that was to be famous. She wanted to be a household name and didn't much care what the vehicle was that helped her achieve that. She started out as an actress and when that didn't work out, she turned to skin care and cosmetics.
Another little tidbit that I can share with you is that Estée told one of her Palm Beach clients to keep her face cream in the refrigerator because it was so humid down there. Well, the woman had a luncheon, and her cook mistook the face cream for salad dressing. Everyone ate Estee's face cream. No one got sick and apparently it didn't taste half bad, either. Plus, Estée could always boast that her products were so pure, you could eat them with a spoon.
Jen: What do you hope readers take away from this novel?
Renée: Aside from a good, entertaining read, I hope readers will be inspired by Estée's story. I hope it will encourage them to dust off their own dreams and go for it. If they can turn that last page and think, wow, if Estee overcame all those challenges and obstacles and claimed her dream, maybe I can too.
Jen: Sneak peek! What's your current work in progress?
Renée: I am working on a new book right now that I'm really excited about it. It's the story of Ruth Handler and the creators of the Barbie Doll. I know Barbie is a controversial topic but here is my promise to my readers: whether you loved Barbie or shaved off all her hair in a fit of protest, this book will speak to the feminist in all of us.
Barbie's origins will shock you. You'll learn that there's a practical reason why she has such a teeny tiny waist. I also think you'll be surprised and delighted by the reason Ruth created her in the first place. Ruth was another underdog, and her story is an inspirational one. All the hurdles Ruth had to overcome to introduce the world's most successful doll are just plain fun and fascinating. In this case, fact is definitely stranger than fiction. We have this one scheduled to release in Spring of 2025.
Jen: What books are on your TBR stack?
Renée: So many books, so little time! But at the very top are:
The Cuban Heiress by Chanel Cleeton
Only the Beautiful by Susan Meissner
Pineapple Street by Jenny Jackson
Life and Other Love Songs by Anissa Gray
Jen: What's the best way for readers to stay connected with you?
Renée: I love connecting with readers! It would be so much easier if I just had one handle for all my accounts! That said, you can find me on Facebook, on Instagram, and on Twitter. Also, you can sign up for my newsletter on my website at reneerosen.com.
Jen: Thanks for chatting with me about Fifth Avenue Glamour Girl—best of luck with your fabulous new release.
Renée: Thanks so much for the great questions and happy reading to everyone at Fresh Fiction!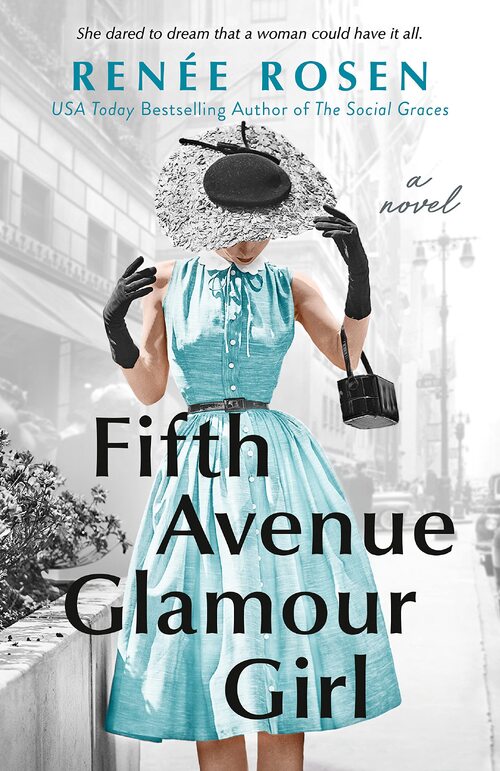 It's 1938, and a young woman selling face cream out of a New York City beauty parlor is determined to prove she can have it all. Her name is Estée Lauder, and she's about to take the world by storm, in this dazzling new novel from the USA Today bestselling author of The Social Graces and Park Avenue Summer.
In New York City, you can disappear into the crowd. At least that's what Gloria Downing desperately hopes as she tries to reinvent herself after a devastating family scandal. She's ready for a total life makeover and a friend she can lean on—and into her path walks a young, idealistic woman named Estée. Their chance encounter will change Gloria's life forever.
Estée dreams of success and becoming a household name like Elizabeth Arden, Helena Rubinstein, and Revlon. Before Gloria knows it, she is swept up in her new friend's mission and while Estée rolls up her sleeves, Gloria begins to discover her own talents. After landing a job at Saks Fifth Avenue, New York's finest luxury department store, Gloria finds her voice, which proves instrumental in opening doors for Estée's insatiable ambitions.
But in world unaccustomed to women with power, they'll each have to reckon with the price that comes from daring to live life on their own terms and refusing to back down.
Women's Fiction Historical [Berkley, On Sale: April 25, 2023, Trade Paperback / e-Book, ISBN: 9780593335666 / eISBN: 9780593335673]
The Beginning of a Legend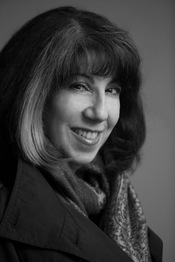 Renee Rosen is the USA Today bestselling author of eight historical novels, including Fifth Avenue Glamour Girl, The Social Graces and Park Avenue Summer. Her novels have been translated into more than dozen languages. She lives in Chicago where she is currently working on a new book about the creator of the Barbie Doll, Ruth Handler, coming from Penguin Random House/ Berkley in 2025.
No comments posted.