Writing COURAGE IN THE STORM took lots of…well…courage. This book fell way outside my author comfort zone.
The story centers around an Amish woman, paralyzed by anxiety after witnessing a terrifying tragedy. Unwilling to set foot off her brother's farm, Miriam Hochstedler bonds with an injured and traumatized horse. The unmanageable animal is about to be put down, when Miriam's brother calls in Reuben Brenneman, a formerly Amish farrier known for his skill with dangerous horses.
A troubled childhood among the Plain left Reuben with scars of his own, and he wants this job finished fast. Sensing the bond between Breeze and Miriam, he enlists her help. He soon finds himself helping Miriam battle her own fears—but as their friendship deepens, Reuben and Miriam reach a crossroads. She can't leave the Amish world—and he can't stay.
I loved the story, especially the idea of a horse whisperer hero. But to write it, I'd need to understand Breeze and the skills Reuben used to help him. And unfortunately, all I knew about horses was that they made me nervous.
The one time I'd tried to ride, the horse galloped straight to a tree and scraped me off under a branch. Flat on the grass gasping for breath, I put horses firmly in my no-thanks-not-interested column.
There they stayed until I started writing books about people who drove buggies. Pulled by—you guessed it—horses. Fortunately, I have a friend who grew up Amish and another who's a veterinarian. They helped me through the first two Johns Mill Amish books, but COURAGE IN THE STORM took the horse factor to a higher level. I didn't have any horse whisperer friends. To write this book, I'd need to ask a total stranger for help.
Uh-oh.
Most writers are, by nature, introverts. I found the idea of approaching someone cold turkey and asking them to teach me about horse therapy as daunting as the horses themselves. But this story couldn't be written unless I did exactly that.
Finally—and reluctantly—I contacted a local woman I'd heard about: Jami Delacruz, a third-generation farrier with a gift for dealing with troubled animals. She graciously agreed to speak with me. To say I was nervous presenting her with my I-know-nothing-about-horses questions was an understatement.
But I did, and Jami turned out to be both brilliant and very patient. In her barn, she introduced me to the horses in her care, demonstrated techniques used in her therapy, and answered all my questions.
Slowly, with Jami's help, Reuben and Breeze came to life, and the story began to bloom. The whole experience was so fascinating that something else bloomed too—a renewed sense of adventure in my writing. I don't want to stay behind the safe fences of what I—or personal friends—already know, not anymore. I'm excited to branch out, explore unfamiliar topics and meet more unique people like Jami.
It's funny, really, how writing a book about fear pushed me past a fear of my own. But it did. And who knows?
Maybe someday I'll even try horseback riding again.
Maybe.
A Johns Mill Amish Romance #3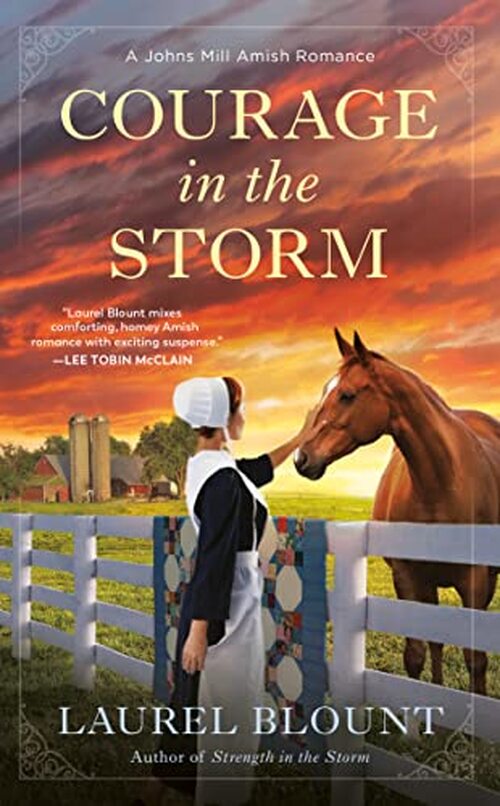 In this powerful Amish romance, an isolated woman and a compassionate man learn that love can build a bridge between their two worlds.

Since witnessing the murder of her beloved parents, Miriam Hochstedler suffers from paralyzing anxiety and a deep-seated fear of the Englisch. Unwilling to venture beyond her family's Tennessee farm, she forms a close bond with a badly injured gelding. Like Miriam herself, the traumatized animal seems unlikely to recover—until skilled horse whisperer Reuben Brenneman arrives.

A survivor of an abusive childhood, Reuben understands fear better than most. He'll do whatever it takes to help a terrified animal, but his compassion doesn't extend to the church that turned a blind eye to his family's suffering. Once he finishes this job, he'll return to the Englisch world, putting his Amish heritage behind him forever.

As Miriam works alongside Reuben, battling the horse's fear—and her own—an unexpected friendship blooms and deepens into romance. But the Amish faith that sustains her inspires only distrust in Reuben, and the Englisch world he's chosen has already broken her heart once.

Falling in love was easy. But staying together will take all the courage they have.
Romance Romantic | Amish [Berkley, On Sale: April 25, 2023, Mass Market Paperback / e-Book, ISBN: 9780593200247 / eISBN: 9780593200254]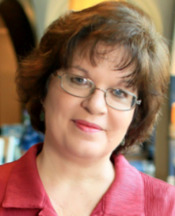 Award-winning author Laurel Blount writes captivating romances full of grit and grace—with characters who'll walk right off the page and into your heart. She lives on a farm in Georgia with her husband, their four fabulous kids, and an assortment of ridiculously spoiled animals.
No comments posted.