Excerpted from the book THE PORCELAIN MOON by Janie Chang. Copyright © 2023 by Janie Chang. From William Morrow, an imprint of HarperCollins Publishers. Reprinted by permission.
THE PORCELAIN MOON
There had to be a way to avoid the fate outlined for her in that letter.
Her dowry was meager, her prospects equally so. She knew what sort of match to expect. She might end up a shopkeeper's second wife, worked to death and at the mercy of a resentful first wife. Or First Wife might pair her with an elderly widower who wanted an unpaid nursemaid.
But worse than anything, whatever future First Wife was arranging for her right now, it would send Pauline back to China, far away from everything she loved. She didn't want to leave Paris. Not this apartment with its tall French doors and high ceilings, or the neighbors along the Rue de Lisbonne. Not La Pagode, the store her uncle owned and all its beautiful antiques.
She hurried down to the ground floor and along the corridor that led to the back of La Pagode. The store was closed most of the time now; few wanted to buy antiques while a war was going on. Once inside, she looked around as if to assure herself everything was as she'd left it that morning.
There wasn't a single object in this store Pauline hadn't cleaned and polished, no display she hadn't arranged, composing pieces into enticing vignettes. She paused by an elmwood table where she had placed ivory statuettes between bright porcelain vases. On another table, densely patterned cloisonné enamelware contrasted with austere celadon bowls. After all these years at La Pagode, she could tell the difference between an ancient jade disc from the Han dynasty and an imitation one carved only three hundred years ago. She knew what every antique cost her uncle and how to price it.
If only Theo were here. Theo, her cousin who was like a brother to her. His Chinese name, Deng Taoling, made foreign tongues stumble, so it didn't take long for their Parisian neighbors to call him Theo instead. Just as she became Pauline Deng instead of Deng Baoling. Just as her uncle gave himself a French name when he printed up La Pagode's business cards: Louis Deng, Proprietor.
At twenty-three, Pauline was housekeeper and cook, bookkeeper and clerk. It was an agreeable little household: Pauline and Theo, her uncle and his mistress. If Louis was prepared to disrupt this harmonious arrangement it meant other factors were at play, undercurrents of family politics to which she was not privy.
She pulled a square of chamois from the bottom drawer of a display cabinet and sighed upon catching her reflection in the cabinet's glass door. If she weren't so short and didn't look so young, her uncle might treat her like an adult. It was also her own fault, she had to admit, in that she was careless about her appearance. She had worn her hair in plaits since she was small and her blouses with their rounded flat collars made her look like a schoolgirl. There was nothing she could do about her features: her small nose, the full upper lip that gave her mouth a childish pout despite the determined lines of her jaw, the dark curve of her eyebrows. She removed a jade horse from its shelf and began polishing. All the while, possibilities and consequences clicked through her mind like beads on an abacus.
Uncle Louis depended on Pauline's skills, a convenience that spared him the extra cost of hiring an outsider. If he was willing to send her back to Shanghai and marry her off, then who would do her work here?
The abacus beads fell into place.
Theo's bride. There could be no other explanation. Louis—or rather, the family—had set a date for Theo's wedding. And this time Theo wouldn't be wriggling out of it.
FIRST WIFE HAD ARRANGED THEO'S marriage years ago, while they were all still in Shanghai. At the time there had been no hurry to set a wedding date since Theo and his prospective bride were not even fifteen years old. The girl's family mailed them a photograph each year, which Louis put in a silver frame, replacing the previous. Each time his father handed it to him, Theo dutifully studied the sepia-toned image that gazed out from the picture, his future bride and her unsmiling features, eyes solemn beneath long, blunt-cut bangs. Her pose varied, sometimes standing, sometimes sitting. One year she sat with ankles crossed, her feet in their elaborately embroidered slippers prominent, almost thrust forward, to show they were not bound.
"I told your mother to choose someone from a more progressive family," Louis said, taking the frame back from Theo. "I said to her, the girl must be able to wear European-style shoes and boots, walk on European streets. She'll be living in Paris, after all."
After Theo graduated from lycée, Louis would take him home to Shanghai for the wedding.
But when Theo turned eighteen and as his wedding date neared, he enrolled at the Sorbonne. He refused to get married until he'd finished university. Louis telegrammed Grandfather Deng for a postponement and Grandfather agreed.
In his final semester of university Theo refused to marry again, this time because of the war, which was in its third year. The Allies needed to free up more workingmen to fight, and to do this, they were bringing thousands of Chinese laborers to England and France. Theo heard that they didn't have anywhere near enough translators.
"China is a neutral country," his father said, "there's no need to put yourself in danger."
"I would be a translator, Father, that's not dangerous."
"Your first duty is to your family," Louis said, "to help me run the store. To live where it's safe. Paris is safe, the Germans haven't bombed us in over a year."
"I doubt they've given up"—Theo's voice betrayed his frustration—" and in the meantime, half my classmates have enlisted. I must do something."
As soon as Theo graduated, he signed up with the British Army's Chinese Labour Corps. "The French contract is for five years, Father," Theo said, "but the British one is only for three. I took the shorter option."
On the day Theo left for the train station, Louis didn't go with him. They hadn't spoken in days, not since Louis sent a telegram to Shanghai apologizing for this latest delay to Theo's wedding.
Pauline was allowed to walk with Theo but only as far as the end of the Rue de Lisbonne. She was more than a little angry with Theo, and their parting had been stilted and rather formal.
"There's no need to scold me further in writing," he said, a smile crinkling up his eyes. "I know you're upset with me but never fear. Just seeing your letters will make me miss Paris."
"I'm angry with both you and Henri," she replied. "I blame him for encouraging you to join the Chinese Labour Corps."
"Don't blame Henri," Theo said, a grin breaking across his face. "Please give me some credit for making bad decisions all on my own."
His smile dared her to stay angry, so of course she couldn't and laughed. They rarely showed affection with hugs or kisses, as the French did, but now she lifted a hand to his cheek and he put his arms around her for a brief embrace. Then he picked up his valise and crossed the street, each hurrying step evidence of his impatience to get to the Gare du Nord and the train bound for Noyelles-sur- Mer. He turned briefly to look over his shoulder and said something she couldn't hear over the rattle of a passing wagon, then flashed his easy, confident smile and continued walking away. Theo, tall and straight in the early summer sunlight, in a suit of blue serge, so handsome with the brim of his straw boater tilted just so.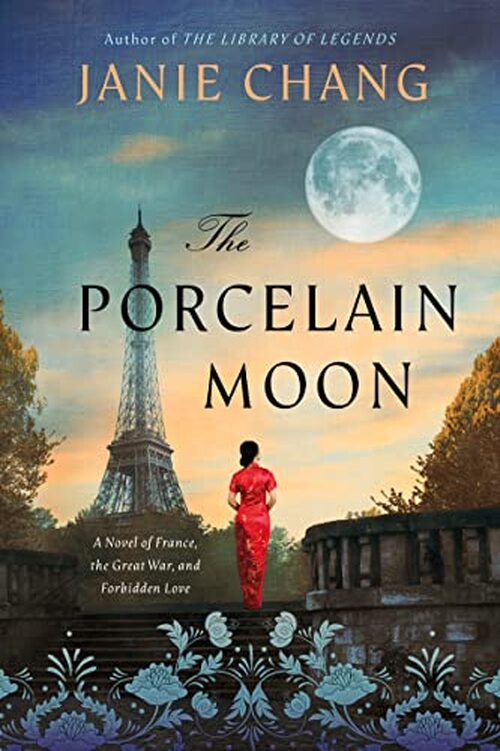 A Novel of France, the Great War, and Forbidden Love
France, 1918. In the final days of the First World War, a young Chinese woman, Pauline Deng, runs away from her uncle's home in Paris to evade a marriage being arranged for her in Shanghai. To prevent the union, she needs the help of her cousin Theo, who is working as a translator for the Chinese Labour Corps in the French countryside. In the town of Noyelles-sur-Mer, Camille Roussel is planning her escape from an abusive marriage, and to end a love affair that can no longer continue. When Camille offers Pauline a room for her stay, the two women become friends. But it's not long before Pauline uncovers a perilous secret that Camille has been hiding from her. As their dangerous situation escalates, the two women are forced to make a terrible decision that will bind them together for the rest of their lives.
Set against the little-known history of the 140,000 Chinese workers brought to Europe as non-combatant labor during WWI, The Porcelain Moon is a tale of forbidden love, identity and belonging, and what we are willing to risk for freedom.
Historical [William Morrow, On Sale: February 21, 2023, Hardcover / e-Book, ISBN: 9780063072862 / eISBN: 9780063072879]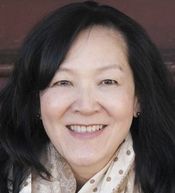 Born in Taiwan, Janie Chang spent part of her childhood in the Philippines, Iran, and Thailand. She has a degree in computer science and is a graduate of the Writer's Studio Program at Simon Fraser University.
No comments posted.