1--What is the title of your latest release?
2--What's the "elevator pitch" for your new book?
Two singles team up to help each other find The One, but might just end up falling for each other, instead.
3--How did you decide where your book was going to take place?
I chose Omaha because it's where I live, and there was no reason not to set it here. (It's a great city lol).
4--Would you hang out with your heroine in real life?
Absolutely. She's sarcastic and a little foul-mouthed; my favorite kind of friend!
5--What are three words that describe your hero?
Fun, sarcastic, hilarious (also hot and swoony because ROMANCE).
6--What's something you learned while writing this book?
I actually discovered while writing this book that I write better at 4am than 11pm. I've always been a burning-the-midnight-oil writer, so this has blown my mind.
7--Do you edit as you draft or wait until you are totally done?
Both. For the most part I wait until I'm done, but the first chapter seems to get edited every time I open the doc.
8--What's your favorite foodie indulgence?
I'm such a child regarding food (aka picky). I love fries and pizza and spaghetti.
9--Describe your writing space/office!
The only clean room in my house. A former bedroom, it now has a stand-up desk, framed prints of my book covers (because I always daydreamed about that) and a wall of bookshelves.
10--Who is an author you admire?
I'm obsessed with Roxane Gay because she is EVERYTHING. Brilliant, hilarious, kind, biting – she is cooler than cool.
11--Is there a book that changed your life?
Looking for Alaska, because it was the book that made me interested in writing YA, which is what got me an agent.
12--Tell us about when you got "the call." (when you found out your book was going to be published)
I was out-of-town for my father's funeral and at a gathering of mostly people I didn't know. So I kind of whisper-screamed because I didn't want to make a scene.
13--What's your favorite genre to read?
Romance, and I love listening to Psychological Thriller audiobooks
14--What's your favorite movie?
2015 P&P
15--What is your favorite season?
Fall.
16--How do you like to celebrate your birthday?
I'm not a big birthday person, so I pretty much just use it as an excuse to get whatever take-out I want and make myself an ice cream cake.
17--What's a recent tv show/movie/book/podcast you highly recommend?
I read Billy Summers by Stephen King a few months ago, and I am STILL thinking about the characters. SUCH an amazing book. Most people don't know this (haha sarcasm) but Stephen King is a brilliant writer.
18--What's your favorite type of cuisine?
Bowling alley food
19--What do you do when you have free time?
Read. Write. It's so lame, but that's all I ever want to do!
20--What can readers expect from you next?
I have a YA romcom coming out in November (BETTING ON YOU) and I'm working on the sequel to Better Than the Movies.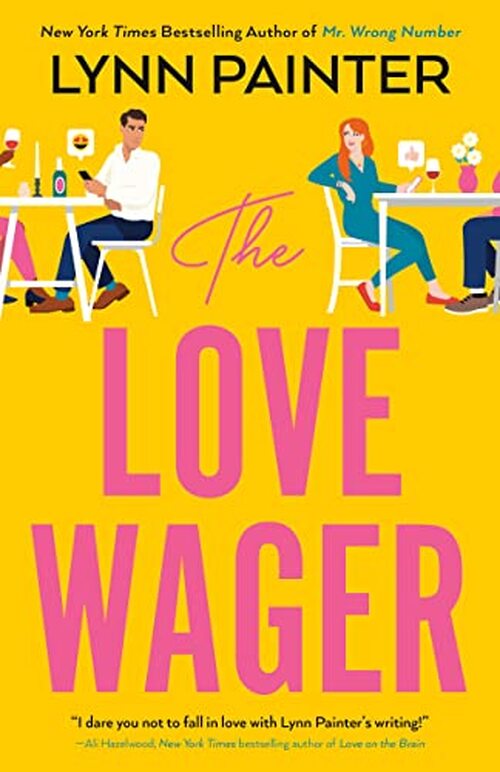 Two people make a wager on who can find love first, not realizing what they should be betting on is each other, in this new romantic comedy by Lynn Painter, New York Times bestselling author of Mr. Wrong Number.
Hallie Piper is turning over a new leaf. After belly-crawling out of a hotel room (hello, rock bottom), she decides it's time to become a full-on adult. She gets a new apartment, a new haircut, and a new wardrobe, but when she logs onto the dating app that she has determined will find her new love, she sees none other than Jack, the guy whose room she snuck out of.
After agreeing they are absolutely not interested in each other, Jack and Hallie realize they're each other's perfect wing-person in their searches for The One. They text each other about their dates, often scheduling them at the same restaurant so that if things don't go well, the two of them can get tacos afterward.
Spoiler: they get a lot of tacos together.
Discouraged by the lack of prospects, Jack and Hallie make a wager to see who can find true love first, but when they agree to be fake dates for a weekend wedding, all bets are off. As they pretend to be a couple, lines become blurred and they both struggle to remember why the other was a bad idea to begin with.
Romance Comedy | Women's Fiction Contemporary [Berkley, On Sale: March 14, 2023, Trade Paperback / e-Book, ISBN: 9780593437285 / eISBN: 9780593437292]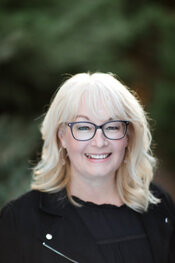 Lynn Painter lives in Omaha, Nebraska, with her husband and pack of wild children. She's a biweekly contributor to the Omaha World-Herald's parenting section, even though she is the polar-opposite of a Pinterest mom. When she isn't chasing kids, she can be found reading, writing, and shot-gunning Red Bulls.
No comments posted.