Instead of trying to find your perfect match in a dating app, we bring you the "Author-Reader Match" where we introduce you to authors you may fall in love with. It's our great pleasure to present Mel Tescho!
Writes:
Science fiction and contemporary romance with a big dash of sizzle. My latest science fiction release: THE VIRGIN HUNT GAMES volume 4 reveals my hero and my heroine's will to survive the Games for seven days inside a huge tower where every level has something dangerous for the twenty contestants to face. That the ten hunters and ten hunted are all vying to be the victor at the end makes them just as dangerous to each other. Luckily, sex and orgasms isn't just stress relief. It gives them a much greater chance of winning the Games.
About:
When I'm not distracted by my many foster fail cats, you'll find me putting off housework as I immerse myself in my writing worlds. I love creating mayhem for my characters and messing with their heads, and then finally giving them the happily ever after they deserve. That it doesn't always happen in the real world makes fictional worlds a much nicer place to be at times!
For the Virgin Hunt Games series, readers:
Shouldn't be afraid of dub-con and multiple partnered sexual relations.
Will want to turn another page to see what new obstacles the contestants will face. Life and death is always just around the corner, along with betrayal.
Will ultimately cheer for the hero and heroine in the hope they will survive the seven days of the Games.
What to expect if we're compatible:
If you love my characters and enjoy my writing style, I hope you'll go back and read all the books in my Virgin Hunt Games series (there are also two more in the series up for pre-order). I will assume you love action romance with scorching hot sex scenes as much as I do.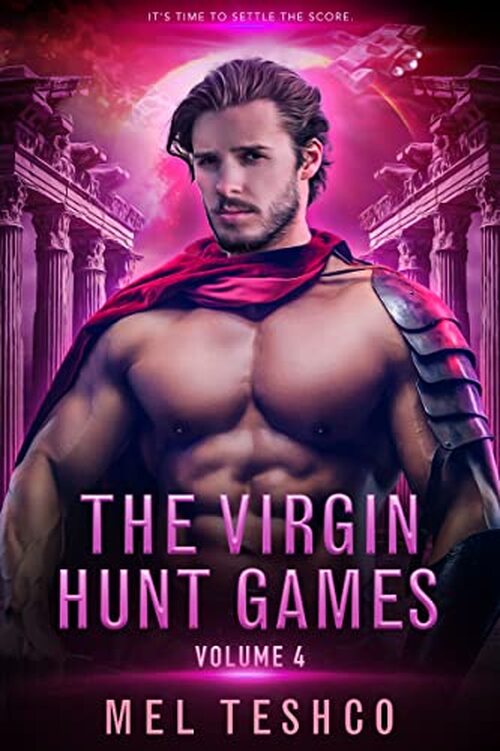 EARTH, YEAR 2336
Warrior Alita Silver has one chance to prove herself, and competing in the Virgin Hunt Games will show everyone on her planet she deserves the promotion that's been held just out of reach. But this time, the rules of the games have changed. The virginal women have gone from being the hunted to being the hunters. And then she meets her competitors…
Stetson Jamb remembers Alita from their last encounter—a little too well. Mostly, he remembers that she left him for dead and destroyed his life. Winning the games would not only earn him the credits he needs to rebuild his life, but would also satisfy his need for revenge. If only he didn't want her so damn badly. Apparently, revenge isn't the only dish tempting him…
All's fair in war and sex, and with the rules turned upside down, the lines between the pursued and the pursuer are quickly blurring. It's not just a question of winning anymore. It's a question of who lives, who dies, and who comes…last.
Romance Science Fiction [Entangled: Amara, On Sale: March 13, 2023, e-Book, / eISBN: 9781649375636]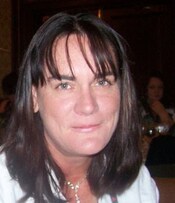 Mel Teshco loves to write scorching paranormal, sci-fi and contemporary stories. Not easy with five cats, two dogs and a fat black thoroughbred vying for attention, especially when Mel's also busily stuffing around on Facebook. With only one daughter now living at home to feed two minute noodles, she still shakes her head at how she managed to write with three daughters and three stepchildren living under the same roof. Not to mention Mr. Semi-Patient (the one and same husband hoping for early retirement...he's been waiting a few years now...) Clearly anything is possible, even in the real world.
No comments posted.