T is for thrilling. Set during the early years of World War 2, Viv's life in Liverpool is fraught with danger.
H is for heartbreaking. At the start of the war, Viv finds herself faced with an impossible decision: keep her daughter Maggie with her in Liverpool and risk air raids or send her to live with strangers in the safety of the English countryside.
E is for estrangement. Viv is estranged from her husband Joshua, who married her after she fell pregnant. He left to pursue a career as a jazz musician in New York, but she chose to stay behind in Liverpool.
L is for Liverpool Blitz. During the war, Liverpool was heavily bombed because of its importance as a port and manufacturing center. Viv and her family spend air raids sheltering in their cellar, praying that their house won't be hit by a falling bomb.
O is for orchestra. When he meets Viv, Joshua is playing in an orchestra at one of Liverpool's famous ballrooms, wishing for a life of fame and fortune.
S is for silence. Joshua, who hasn't heard from Viv since their wedding day, is wracked with guilt over his past choices.
T is for tenacity. Viv is determined to use the new opportunities for women that spring up during the war to create a new life for Maggie. She finds herself a job working as one of the first female posties delivering the mail and begins earning her own money for the first time in her life.
E is for evacuation trains. Young children like Maggie traveled on special evacuation trains that took them away from their parents in Britain's cities to host families in the countryside.
N is for narrow-minded. Viv's parents' strong beliefs about how Viv should conduct her life leave her wanting more for her daughter.
G is for gossip. Even though she has a husband, Viv struggles with the judgment of her devout neighbors who all know that she and Joshua married only to legitimize their unborn child.
L is for love. Viv learns that love comes in all forms and can grow from the most unlikely of places.
I is for isolation. With Maggie in the countryside, Viv can't help but feel isolated from her—especially when she realizes that Maggie is growing up without her.
S is for sisterhood. As a postie, Viv is welcomed into a special sisterhood of ambitious working women who support and cheer each other on.
H is for help. Viv, who thought she could rely on no one, learns how to ask for help from family and new friends.
G is for grit. No matter what happens, Viv is determined to create a better life for her daughter.
I is for immediate. Viv has a moment of clarity during an air raid, realizing that she has to grasp her chance to change her life right then and there.
R is for reunion. After years of estrangement, a tragedy forces Viv and Joshua together again.
L is for loyalty. Viv learns that loyalty is something to be earned and cherished.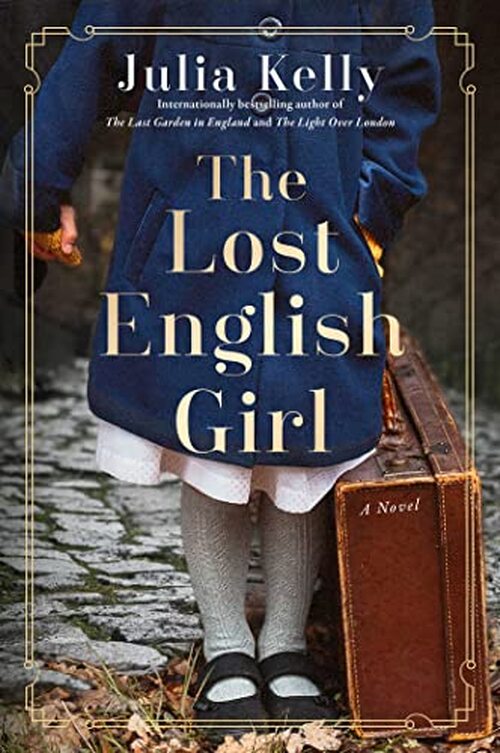 The acclaimed author of the "sweeping and beautifully written novel" (Woman's World) The Light Over London weaves an epic saga of love, motherhood, and betrayal set against World War II.
Liverpool, 1935: Raised in a strict Catholic family, Viv Byrne knows what's expected of her: marry a Catholic man from her working-class neighborhood and have his children. However, when she finds herself pregnant after a fling with Joshua Levinson, a Jewish man with dreams of becoming a famous Jazz musician, Viv knows that a swift wedding is the only answer. Her only solace is that marrying Joshua will mean escaping her strict mother's scrutiny. But when Joshua makes a life-changing choice on their wedding day, Viv is forced once again into the arms of her disapproving family.
Five years later and on the eve of World War II, Viv is faced with the impossible choice to evacuate her young daughter, Maggie, to the countryside estate of the affluent Thompson family. In New York City, Joshua gives up his failing musical career to serve in the Royal Air Force, fight for his country, and try to piece together his feelings about the family, wife, and daughter he left behind at eighteen. However, tragedy strikes when Viv learns that the countryside safe haven she sent her daughter to wasn't immune from the horrors of war. It is only years later, with Joshua's help, that Viv learns the secrets of their shared past and what it will take to put a family back together again.
Telling the harrowing story of England's many evacuated children, bestselling author Julia Kelly's The Lost English Girl explores how one simple choice can change the course of a life, and what we are willing to forgive to find a way back to the ones we love and thought lost.
Women's Fiction Family Life [Gallery, On Sale: March 7, 2023, Hardcover / e-Book, ISBN: 9781982171704 / eISBN: 9781982171728]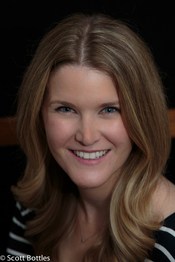 Julia Kelly is the bestselling author of sexy historical romances about smart women and the men who love them. She also writes fast-paced contemporary sports romance as Julia Blake. She picked up her first romance novel and the bad habit of reading well past her bedtime when she was thirteen. Years later, she decided to try writing books of her own and never looked back.
An Emmy-nominated TV producer and recovering journalist, Julia has called Los Angeles, Iowa, New York, and England home. She never met a pair of stilettos she didn't love and still stays up too late reading.
No comments posted.