1--What is the title of your latest release?
2--What's the "elevator pitch" for your new book?
A retelling of Greek myth as a multigenerational Jewish family saga
3--How did you decide where your book was going to take place?
There are scenes in Russia, Germany, Poland, Portugal, Italy, New York, Israel, Vietnam and the open sea…so I guess I didn't.
4--Would you hang out with your protagonist in real life?
I would not approach either of them with a ten-foot pole.
5--What are three words that describe your protagonist?
Ambitious, tyrannical, implacable
6--What's something you learned while writing this book?
I learned a lot about the history of the Jewish-America mafia, as well as Portuguese-style bullfighting.
7--Do you edit as you draft or wait until you are totally done?
A little bit of both. I line-edit as I go, because I'm very particular about sentence rhythm, how the syllables line up, etc., but I typically wait until a full section is complete before going back and editing plot points.
8--What's your favorite foodie indulgence?
Chicken liver mousse.
9--Describe your writing space/office!
I do the bulk of my raw creative work in notes, which I take while walking around or reading. As un-writerly as it may seem, I use the "notes" app on my phone for this, and the first thing I do when I actually sit at my computer is to retype my notes out into a document. I think because of this, I'm not so fussy about where I actually write, which I typically do at my kitchen island.
10--Who is an author you admire?
Too many to name, but if I had to pick one, I'd probably go with Nabokov for his fearlessness, his unorthodoxy, his ability to constantly reinvent his writing, his ear for rhythm… not to mention that he was largely writing (his later works) in English and not his native Russian.
11--Is there a book that changed your life?
Portnoy's Complaint by Philip Roth. It totally turned literature on its head and made me rethink what a book could be.
12--Tell us about when you got "the call." (when you found out your book was going to be published)/Or, for indie authors, when you decided to self-publish.
Answer: It was June of 2020 (inaugural Covid summer) and I was forwarded the offer email for my first novel, Greetings from Asbury Park, along with an all-caps subject line: YOU WILL BE PUBLISHED!! I sort of just froze and reread it about fifteen times. I remember checking that the email address was actually my agent's, and I was not just being subjected to a cruel and unusual scam designed to prey on debut authors.
13--What's your favorite genre to read?
Mid- to late- twentieth century literary fiction
14--What's your favorite movie?
That's tough… maybe The Talented Mr. Ripley?
15--What is your favorite season?
Fall
16--How do you like to celebrate your birthday?
Taking myself to a great dinner with one of my favorite books to reread. The past few years it's been Under the Volcano, Brave New World, The Transit of Venus, Under the Volcano again. I try to make myself read new most of the year, but I love rereading old favorites.
17--What's a recent tv show/movie/book/podcast you highly recommend?
Triangle of Sadness – it's absolutely brilliant.
18--What's your favorite type of cuisine?
I'm pretty simple – the southern Italian grilled fish/lemon/olive oil/bread really works for me
19--What do you do when you have free time?
Run, read, write, and play music.
20--What can readers expect from you next?
I think it's important to keep experimenting with everything - with style, voice and content. I've recently finished an advanced draft of a fun, whacky novel that spends a lot of time in close third-person narration, which is totally different than Morfawitz and was really exciting to write. Now, I'm trying out some world-building and we'll see if that goes anywhere!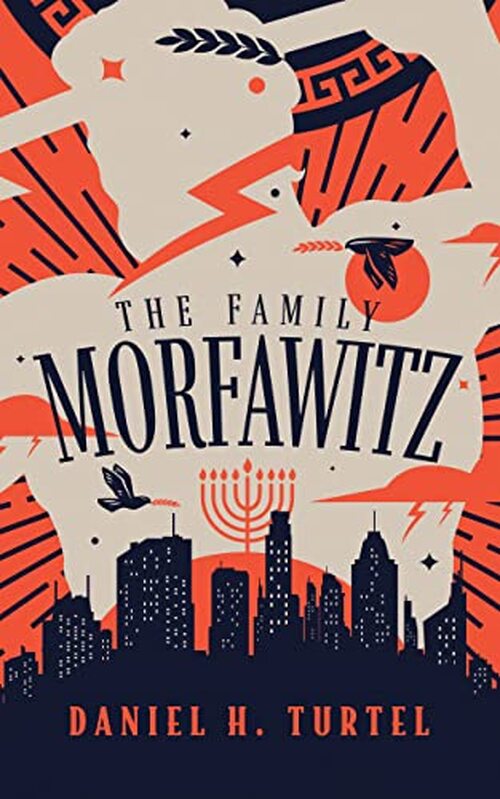 From acclaimed author Daniel Turtel, winner of the Faulkner Society Award for Best Novel, comes The Family Morfawitz: a gripping Jewish family saga inspired by Ovid's Metamorphosis.
When Hadassah Morfawitz flees Nazi Germany with her siblings and arrives in New York, she is determined to turn the city into her own Mount Olympus—at any cost. In choosing orphaned concentration camp survivor Zev Kretinberg as her husband and accomplice—ensuring his loyalty with the promise of riches and the burial of a dark past—she begins a ruthless journey toward the upper echelons of Park Avenue synagogue society. Their combined ambition knows no limits, and nothing will stand in the way of their realization of the American ideals of wealth and beauty, even if it means abandoning their son, Hezekial.
Decades later, through machinations worthy of his parents, Hezekial becomes entrusted as the family's chronicler. As he sits with his aging father, transcribing a litany of Zev's sins—from serving as a kapo at Gusen, to betraying the friends who helped him, to his blood-bound commitment to Hadassah despite numerous affairs and illegitimate children—the younger Morfawitz is faced with a choice: whitewash a lifetime of cruelty, indifference, and lust, or repay his mother at last.
Saga [Blackstone Publishing, On Sale: February 14, 2023, Hardcover / e-Book, ISBN: 9798200705139 / ]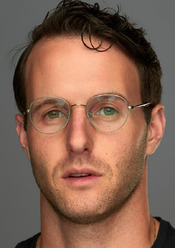 Daniel Turtel grew up on the Jersey Shore. He graduated from Duke University in 2013 with a degree in mathematics and received an MFA from The New School. His debut novel, Greetings from Asbury Park, was awarded the Faulkner Society's Best Novel Award. He now lives in New York City.
No comments posted.