1--What is the title of your latest release?
2--What's the "elevator pitch" for your new book?
Ever After meets the Regency! Saucy dowagers, quips, and dances under the stars abound!
3--How did you decide where your book was going to take place?
I'm a panster. So, after a plot talk with my editor Elizabeth Pelletier, I then did a lot of daydreaming, and the locations came to me from all the research I've done on the period.
4--Would you hang out with your heroine in real life?
Yes. Charlotte is absolutely friend material. She'll have your back, help you get stuff done, and make you laugh along the way.
5--What are three words that describe your hero?
Passionate, honorable, determined, and undaunted.
6--What's something you learned while writing this book?
I spent time learning about the original orphan asylums in London and that a specific color of blue was used for the uniforms.
7--Do you edit as you draft or wait until you are totally done?
I never edit while I write the first draft.
8--What's your favorite foodie indulgence?
Cake. Almost all cakes.
9--Describe your writing space/office!
Well, I have 3 little guys. So, I write whenever and wherever I can. I've actually written several books in my jeep or standing outside of it dictating at a nearby park.
10--Who is an author you admire?
To name a few: Stacy Reid, Tamara Gill, Scarlett Scott, Lenora Bell and Christy Carlyle.
11--Is there a book that changed your life?
Can't pick just one.
12--Tell us about when you got "the call." (when you found out your book was going to be published)
Great question! I've been in publishing now since 2013 both with big houses and independent. For these books, it was pretty fun because actually my editor texted me and told me how excited they were about my books and could they have more please!!!! It was wonderful that she was so passionate about my work.
13--What's your favorite genre to read?
I read a lot of historical nonfiction for fun. I LOVE it. I also listen to a lot of books about how we think and what helps us live a full life. I also absolutely love historical romance and fantasy.
14--What's your favorite movie?
NOT FAIR!!!! I'm going with Ever After. I've watched it SO many times.
15--What is your favorite season?
Spring. I struggle with SAD so it's always so wonderful when the flowers and greenery returns.
16--How do you like to celebrate your birthday?
With my family. . . And with a lot of cake.
17--What's a recent tv show/movie/book/podcast you highly recommend?
I devoured House of the Dragon. It's pretty much taken from early English history, and I am a huge lover of the history of England! And I will rewatch Bridgerton every day if I have the time!
18--What's your favorite type of cuisine?
I love lots. One of my favorite foods is Tacos al Pastor!
19--What do you do when you have free time?
I hang out with my sons. We love to dance and go play out in nature. . . When the weather permits.
20--What can readers expect from you next?
I'm working on a Beauty and The Beast meets Pride and Prejudice which is a lot of fun! I can't wait to share it.
Never a Wallflower #3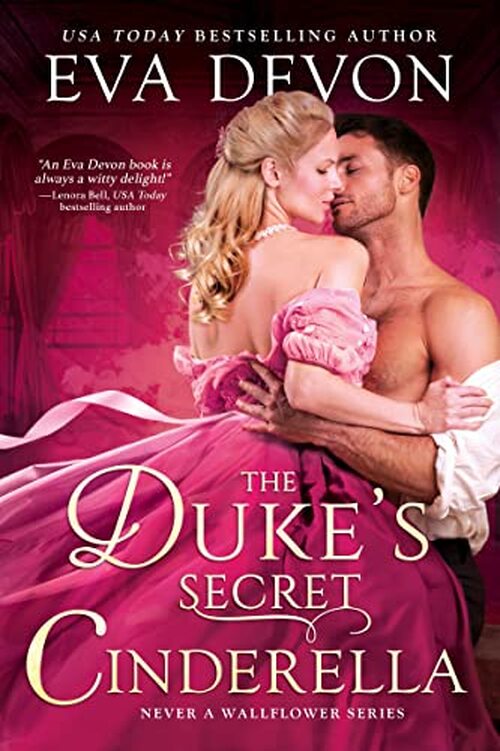 Charlotte Browne could just kick herself. What on earth possessed her to tell the Duke of Rockford that she is a lady? But something about the duke's handsomeness and kind intelligence makes Charlotte blurt out the teeniest, tiniest falsehood. Now it's too late to admit she's just plain Charlotte of no particular importance—with cinder-stained hands, a wretched stepfather, and no prospects for marriage…
Rafe Dorchester, Duke of Rockford, has done what every self-respecting duke must do—avoid marriage at all costs. But the only thing stronger than the duke is his mother. When she lays down the highest ultimatum, he'll need to find a duchess. Immediately. Only, when he calls on a potential bride, he instead finds the pert, fresh-faced Lady Charlotte. Rafe was warned to never mix the business of marriage with pleasure, but when it comes to her…oh, business would be a splendid pleasure.
One passionate, illicit kiss sends Charlotte fleeing, leaving only a delicate blue ribbon behind. For Rafe can never discover her secret, or it will ruin her beloved sister's chance at marriage. But the duke knows that when you've found the one person that ignites you, body and soul, nothing can keep you away.
Romance Historical [Entangled: Amara, On Sale: February 21, 2023, e-Book, ISBN: 9781649372413 / ]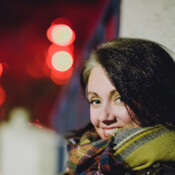 USA TODAY BESTSELLING AUTHOR, Eva Devon, was raised on literary fiction, but quite accidentally and thankfully, she was introduced to romance one Christmas by Johanna Lindsey's Mallory novella, The Present. A romance addict was born. She devoured every single Lindsey novel within a few months and moved on to contemporary and paranormal with gusto. Now, she loves to write her own roguish dukes, alpha males and the heroines who tame them.
No comments posted.