Book Title: ONCE UPON A STORM by Kimberly Cates
Character Name: Captain Simon Harcourt
How would you describe your family or your childhood?
Happy enough until I was nine. As an earl's son, I had the run of Everdene estate, a stable that was pure magic for a horse-mad boy. My older brother and two sisters filled the nursery with fun. When my mother visited our tenants, the village was my playground, and the lads there my partners in mischief. My father was grim, but he came to Everdene less and less over the years, his temper fearful (not that I ever flinched from it). But the year I turned nine all hell broke loose. My mother fled Everdene, trying to take my sisters with her. Of course, father caught them. Cassandra and Jane were sent to aunts in Italy, and mother… well, she vanished. Lucien and I were left with my tyrannical father who beat me whenever I spoke her name. In time, I quit asking where she was, and my heartbreak turned to bitterness. As Lucien said, Mother had always planned to abandon the two of us.
What was your greatest talent?
Getting into trouble, taking crazy risks, riding horses, and making my mother laugh before everything fell apart.
Significant other?
Penelope Waverly. Spinster. Governess. Force of nature. God, that woman! I've never met anyone like her. Brave, stubborn, intelligent and fiercely independent. She won't take 'no' for an answer. I should know! She convinced me to risk everything in an insane gamble to keep the village of Everdene from being destroyed at my father's whim. Wish I'd had a dozen like her in the cavalry. We'd known each other briefly as children. The one problem is that my mother cared for Penelope after she was injured in The Great Storm. A storm that tore through our county when I was a boy. She remembers her… and won't let me forget.
Biggest challenge in relationships?
Terrible things happen to people I love. The men I commanded in the cavalry lost their lives. My mother vanished. And my best friend… what happened to Jamie is something I'll never forgive myself for.
Where do you live?
Everywhere and nowhere. I've served in Africa, the West Indies, India and Afghanistan. For the past five months I've been in London, raising hell. Now I've been summoned back to my family's country estate, Everdene Hall, to complete the task my father set for me. But I wouldn't call Everdene 'home.' I haven't seen it since I was nine. I swore I'd never return.
Do you have any enemies?
Plenty. I've been looking for a fight ever since I returned to England. My father has been the force I've fought against since I was nine. But sometimes you have to make a deal with the devil.
How do you feel about the place where you are now? Is there something you are particularly attached to, or particularly repelled by, in this place?
Everdene… There was a time it was heaven on earth to me. Halls filled with my mother's laughter and love, my brother and sisters, fields to ride across, village lads to build treehouses with and roam through the woods, rough and tumble. Now? It's pure hell. A reminder that my mother betrayed us, that her love was all an illusion. I just want to finish my father's task, secure funds for the stable I promised Jamie we would build, then get as far away from Everdene and its haunting memories as I can.
Do you have children, pets, both, or neither?
Horses are my passion. I've staked my entire future on Caspian, the golden Turkoman stallion I smuggled out of Afghanistan when I was there with the cavalry. My best friend, Jamie, and I dreamed of starting a racing bloodline here in England, with Caspian standing stud. It's a dream I will go to any lengths to realize. I owe Jamie that.
What do you do for a living?
I've been a cavalry officer but am currently on indefinite leave following a military catastrophe that took the lives of my men.
Greatest disappointment?
That I was unable to save Jamie and my fellow soldiers in Kabul.
Greatest source of joy?
Riding Caspian, the magnificent stallion who saved my life.
What do you do to entertain yourself or have fun?
Before I returned to Everdene? Being a London rakehell and going to the devil as quickly as possible. Drinking, gaming, dueling. Trying to drown out the ghosts in my head. Now? I'm learning how to build things instead of blow them up. And still, riding… trying to outrace my ghosts.
What is your greatest personal failing, in your view?
That I couldn't save my best friend, Jamie, or the soldiers I led.
What keeps you awake at night?
My ghosts.
What is the most pressing problem you have at the moment?
Before Jamie died, we vowed to build a stud farm together far from cannon fire, blood and death. The sire for our bloodline of golden horses? Caspian, the Turkoman stallion we planned to smuggle out of Afghanistan. My father has offered to finance that stable, build something more spectacular than I could ever afford—if I raze the village that spoils his view from Everdene Hall. I've been away from the estate for twenty years, but it was the scene of my happiest childhood memories—and the heartbreak that changed my life. Maybe, if the village is gone, I can finally put that part of my past to rest.
Is there something that you need or want that you don't have? For yourself or for someone important to you?
Forgiveness for leaving my best friend in the Hindu Kush mountains to die, but I can never have that. What I don't want: To dig up the painful past regarding my mother's disappearance.
Why don't you have it? What is in the way?
I'm a soldier, trained to do the unthinkable on command. I tell myself that razing the village is no different. If I don't do it, father will hire someone else to do his bidding. But Penelope Waverly stands in my way, reminding me who I was before war—and my father's scheming—changed me. And she damned well won't let the past lie… She remembers my mother and won't let me forget, as much as I want to.
Struck by Lightning #1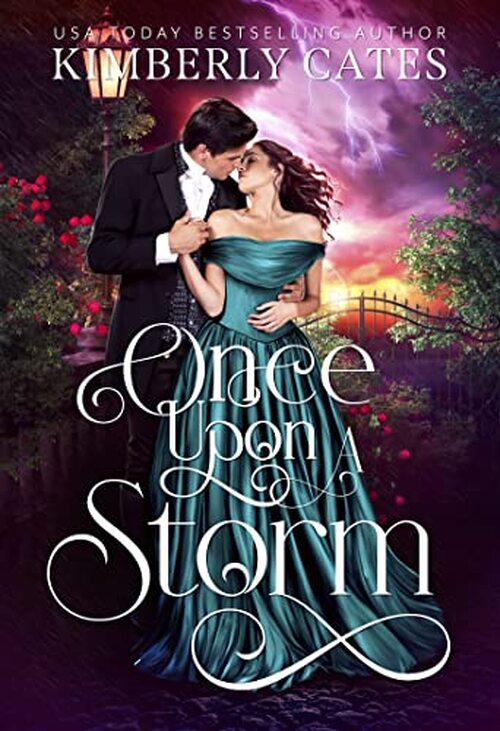 A Devil's Bargain
Captain Simon Harcourt returns to England with one purpose: to breed rare horses, keeping his vow to his dying friend. The last person he expects to aid him is the ruthless Earl of Ravenscroft, who enacts a devil's bargain. Ravenscroft promises to finance the stables if Simon razes the village that ruins the earl's view from the manor house-- the site of Simon's most horrific childhood memory. Only one person stands in Simon's way—the resolute bluestocking determined to resurrect the conscience Simon thought died on the battlefield with his men…
Insatiably curious
Spirited Penelope Waverly has never fit into society's mold, to the despair of her mother. But someone has to keep a roof over her family's heads. Even so, she has no idea how fragile the foundation of her life is. A web of lies binds the Harcourts and Waverlys, buried long ago in everything Simon Harcourt has pledged to destroy.
A storm unleashed
As two defiant spirits uncover the dangerous truth that could destroy them both, they face an impossible choice—keep their vows and betray the people of Everdene, or join forces in a gamble that could cost them everything… even the love that might heal their wounded hearts.
Romance Historical [Oliver-Heber Books, On Sale: February 14, 2023, e-Book, / ]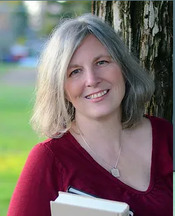 Kimberly Cates is the beloved author of the over ten historical romances, including Crown of Mist, Restless Is the Wind, Briar Rose, and Lily Fair. She turned her talents to contemporary fiction with her novels Fly Away Home and The Mother's Day Garden.
No comments posted.