1--What is the title of your latest release?
2--What's the "elevator pitch" for your new book?
In the small, segregated town of West Mills, NC in 1976, three enigmatic siblings, the Harmons, are found shot to death in their home. Their half-brother, Olympus "Lymp" Seymore is the community's prime suspect, but the authorities don't care who killed them. Lymp's fiance seeks to prove his innocence. Her investigation unearths many secrets about the townspeople. Decent People is a novel about shame, race, class and healing.
3--How did you decide where your book was going to take place?
When I decided to bring back some characters from my first novel, In West Mills, I knew West Mills had to be the setting.
4--Would you hang out with your protagonist in real life?
Absolutely! I enjoy learning from older people who've had a variety of life experiences.
5--What are three words that describe your protagonist?
Jo Wright is intelligent, determined, and caring.
6--What's something you learned while writing this book?
While doing a bit of research for Decent People, I learned that gun powder residue tests were widely used in the 70s.
7--Do you edit as you draft or wait until you are totally done?
I do very little editing as I draft. It slows me down. I like to get to the end first.
8--What's your favorite foodie indulgence?
I love pound cake, banana bread and Cheetos. Not together, though. haha
9--Describe your writing space/office!
I have a home office where I use a small, round table instead of an actual desk. It gets a lot of natural light. I have view of neighboring apartment buildings, which I don't mind. Haha
10--Who is an author you admire?
A living author I admire is Daniel Black, author of Don't Cry For Me.
11--Is there a book that changed your life?
Invisible Life by E. Lynn Harris
12--Tell us about when you got "the call." (when you found out your book was going to be published)/Or, for indie authors, when you decided to self-publish.
In April of 2018, I was in Prairie Lights Bookstore when my agent called to tell me that publishers had made offers for In West Mills. The next step was to choose one. For Decent People, I was in my East Harlem apartment. That was in summer of 2019. Both times, I felt overjoyed. Both times I cried a bit when the call ended.
13--What's your favorite genre to read?
Character-driven fiction is what I enjoy most. I want to read more nonfiction in 2023.
14--What's your favorite movie?
I think it's The Color Purple. It was definitely my childhood favorite.
15--What is your favorite season?
I really love fall.
16--How do you like to celebrate your birthday?
A nice dinner out is sufficient is enough for me, maybe with a very small group. And I always treat myself to something I've been thinking about purchasing for months: a $35 entrée at a restaurant.
17--What's a recent tv show/movie/book/podcast you highly recommend?
I think people should watch the 70's sitcom, Maude, with Bea Arthur.
18--What's your favorite type of cuisine?
I think it's Thai cuisine.
19--What do you do when you have free time?
I toggle between reading and TV, mostly. And I have a weekly hour-long phone call with a friend. We call it our podcast. I also try to do some cardio throughout the week.
20--What can readers expect from you next?
I'm 90% certain that my next novel will be set in my hometown of Elizabeth City, NC, in the 1980's. And there won't be any murders. Deaths, of course, but no murders. Also, I'd love to publish one or two essays in 2023.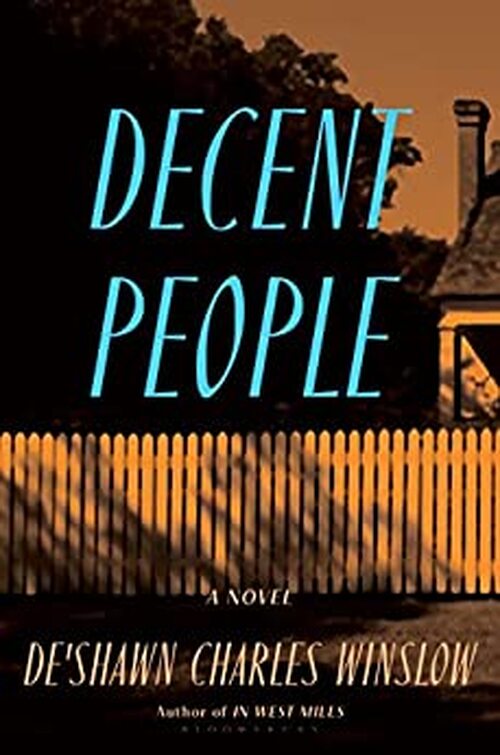 From Center for Fiction First Novel Prize winning author De'Shawn Charles Winslow, a sweeping and unforgettable novel of a Black community reeling from a triple homicide, and the secrets the killings reveal.
In the still-segregated town of West Mills, North Carolina, in 1976, Marian, Marva, and Lazarus Harmon-three enigmatic siblings-are found shot to death in their home. The people of West Mills- on both sides of the canal that serves as the town's color line-are in a frenzy of finger-pointing, gossip, and wonder. The crime is the first reported murder in the area in decades, but the white authorities don't seem to have any interest in solving the case.
Fortunately, one person is determined to do more than talk. Miss Josephine Wright has just moved back to West Mills from New York City to retire and marry a childhood sweetheart, Olympus "Lymp" Seymore. When she discovers that the murder victims are Lymp's half-siblings, and that Lymp is one of West Mills's leading suspects, she sets out to prove his innocence. But as Jo investigates those who might know the most about the Harmons' deaths, she starts to discover more secrets than she'd ever imagined, and a host of cover-ups-ranging from medical misuse to illicit affairs-that could upend the reputations of many.
For readers of American Spy andBluebird, Bluebird, Decent People is a powerful new novel about shame, race, money, and the reckoning required to heal a fractured community.
Mystery [Bloomsbury Publishing, On Sale: January 17, 2023, Hardcover / e-Book, ISBN: 9781635575323 / ]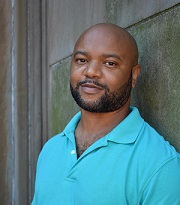 De'Shawn Charles Winslow is the author of In West Mills, a Center for Fiction First Novel Prize winner, an American Book Award recipient, a Willie Morris Award for Southern Fiction winner, and a Los Angeles Times Book Award, Lambda Literary Award, and Publishing Triangle Award finalist. He was born and raised in Elizabeth City, North Carolina, and graduated from the Iowa Writers' Workshop.
No comments posted.