1--What is the title of your latest release?
2--What's the "elevator pitch" for your new book?
A working-class woman pretends to be a socialite in order to get her dream job at Singapore's poshest magazine. But as she sinks further into her glamorous new life, her fears of being exposed also deepen—especially with a mysterious gossip columnist hunting for high society dirt.
3--How did you decide where your book was going to take place?
I was living alone in California at the height of the pandemic, separated from all my family and friends in Singapore. Driven by homesickness, I decided to start writing a book set in my hometown. It was my way of staying connected with my loved ones back at home at a time when I didn't know when I would get to see them again.
4--Would you hang out with your protagonist in real life?
100%! Like me, my protagonist Samantha Song adores fashion and magazines, so we would have lots to talk about. Fun fact: I had my first byline in Harper's Bazaar when I was 16, writing about wedding preparation while I was still a teenager! I then went on to write for Vogue and Tatler. Samantha is also a really good-hearted person so I would like to have her as a friend.
5--What are three words that describe your protagonist?
Bold, loyal, fashionable
6--What's something you learned while writing this book?
The most expensive water ever sold cost over $80,000 for 750ml and contains spring water from France and Fiji, glacier water from Iceland, and gold dust.
7--Do you edit as you draft or wait until you are totally done?
Wait until I'm totally done. My trick is to draft in a super small font (e.g. font size 7). If I can't read what I'm writing, I can't critique it. So I'm less tempted to edit as I draft.
8--What's your favorite foodie indulgence?
Kaya toast! It's a very popular breakfast item in Southeast Asia, including in Singapore. It's made by spreading kaya (a sweet coconut jam) and butter over toasted white bread. That's always the first thing I get whenever I go back to Singapore because it's hard finding affordable kaya in California.
9--Describe your writing space/office!
I've recently discovered that I am incapable of writing productively when I'm at home. I just get too tempted to go on social media. So now, I go to my nearest Starbucks with my laptop and don't connect to the WiFi. That way, I'm forced to actually get some real writing done. I do need at least three beverages on standby: espresso, water, and a cold drink. 10--Who is an author you admire?
I really admire Kevin Kwan. His Crazy Rich Asians trilogy were the first novels I've read that told fun and joyful Asian stories. They were a few of my comfort reads when I was going through a tough time living alone during the pandemic.
11--Is there a book that changed your life?
Honestly, my own. The process of writing it, of being able to escape into this fictional world I created, pulled me out of a dark hole during the pandemic. It also taught me resilience and discipline and introduced me to some of my closest friends today. I once read a quote that went something like: It's okay if your book helps only one person, and it's okay if that person is you. I think about this a lot.
12--Tell us about when you got "the call." (when you found out your book was going to be published)/Or, for indie authors, when you decided to self-publish.
I was finishing my last year of university remotely in Singapore when I got my book offer from Penguin Random House! Because multiple publishers had expressed interest in buying my book, my agent set up an auction. Due to the time zone difference, it was 2am in Singapore when the final offers came in. I drank a lot of coffee that day to make sure I would still be awake when the auction closed. My agent called me and I think I went into shock on the call; it took a while for me to process that I am actually going to be a published author. The moment the call ended; I ran into my parents' room to tell them the good news. It was already 3am then but I think they were happy to be woken up!
13--What's your favorite genre to read?
Women's fiction/chick lit. I've also been getting a lot more into thrillers lately.
14--What's your favorite movie?
The Devil Wears Prada
15--What is your favorite season?
Spring, I think? I don't really have one. I grew up in Singapore where it was summer all year round, and now live in California where there also aren't the four seasons. In general, I like sunny but cool weather. I miss Singapore but I don't miss the tropical humidity!
16--How do you like to celebrate your birthday?
Honestly, by myself! I'm usually so busy that I would love a day to myself and just chill.
17--What's a recent tv show/movie/book/podcast you highly recommend?
Without You, There Is No Us, by Suki Kim.
18--What's your favorite type of cuisine?
Chinese, for sure.
19--What do you do when you have free time?
Kickboxing, make to-do lists, Pilates, convince people why cosmic apples are the superior apple, add things to my shopping cart that I don't plan on actually buying.
20--What can readers expect from you next?
My second adult novel comes out from Penguin Random House in November 2023, and it combines two things I'm very familiar with: fashion and Silicon Valley. I also have a children's novel about a female chess prodigy coming out in 2024.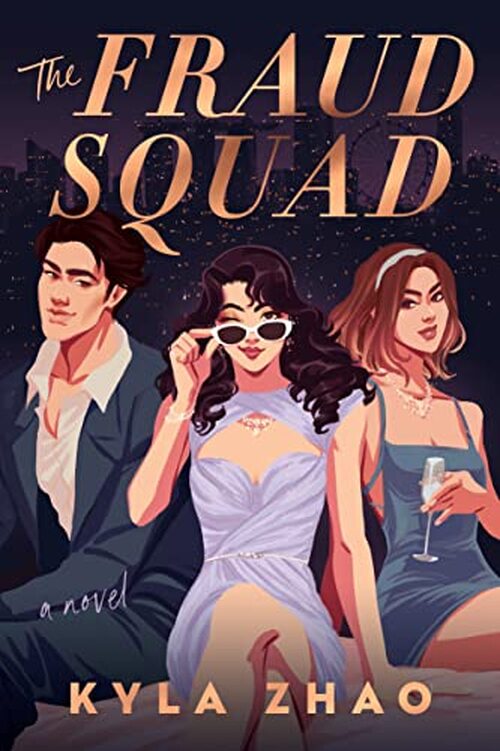 For as long as she can remember, Samantha Song has dreamed of writing for a high-society magazine—and she'd do anything to get there. But the constant struggle to help her mom make ends meet and her low social status make her dream feel like a distant fantasy.
Now, Sam finds herself working at a drab PR firm. The closest she'll get to that life is living vicariously through her wealthy coworker and friend, Anya Chen. Then she meets Timothy Kingston: the disillusioned son of one of Singapore's elite families—and Sam's one chance at infiltrating the high society world to which she desperately wants to belong.
To Sam's surprise, Tim and Anya both agree to help her make a name for herself on Singapore's socialite scene. But the borrowed designer clothes and plus-ones to every glamorous event can only get her so far. The rest is on Sam, and she's determined to impress the editor-in-chief of Singapore's poshest magazine. But the deeper Sam wades into this fraud, the more she fears being exposed—especially with a mysterious gossip columnist on the prowl for dirt—forcing her to reconcile her pretense with who she really is before she loses it all.
Women's Fiction [Berkley, On Sale: January 17, 2023, Trade Paperback / e-Book, ISBN: 9780593546130 / eISBN: 9780593546147]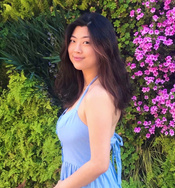 Born and raised in Singapore, Kyla Zhao graduated in 2021 from Stanford University with an MA in Communications (Media Studies) and BA in Psychology. Right now, she works in marketing at a tech company in Silicon Valley, California.
Besides novel-writing, Kyla has an extensive magazine editorial portfolio. Previously, she was a fashion and lifestyle writer at Vogue Singapore. She has also written for the Singapore editions of Harper's Bazaar and Tatler, covered the Asian Television Awards, and interviewed personalities such as singer Nathan Sykes.
Above all else, Kyla hopes to champion Asian representation in her works and write the characters of color that she rarely got to read about when she was young.
No comments posted.