Instead of trying to find your perfect match in a dating app, we bring you the "Author-Reader Match" where we introduce you to authors you may fall in love with. It's our great pleasure to present CARLY PHILLIPS!
Writes:
Carly Phillips writes sexy, stand-alone romances, usually about siblings with lots of family drama, fun and heat. Her heroes are alphas - they've been called alphalicious, in fact - and make the perfect book boyfriend. Her heroines are strong and smart with flaws and weaknesses we can all relate to. They are never too stupid to live, no matter what situation they find themselves in and in a Carly Phillips book you'll always find steamy scenes and the happily-ever-after that is a must in romance.
JUST ANOTHER SPARK is a stand-alone short story about my rockstar hero, Dash Kingston and his wife, Cassidy. Despite having told their story in JUST ONE SPARK, you can read their short, sexy story and still be able to follow characters and be tempted to go back and read the other books in the series!
About:
Carly Phillips is a NY Times, Wall Street Journal and USA Today Bestselling Author. She has been writing romance for almost 30 years and she's been published for 24. She's married to her college sweetheart, has two adult daughters, and lives the kind of romance she writes. Okay, she lives reality and loves getting lost in romances, her own and those of other authors. In her free time, she reads and watches her favorite soap operas. She loves dogs, has three, and her favorite color is pink. She also enjoys her time on social media, which not everyone understands. But you can find her on Facebook and Instagram, and she posts videos on TikTok. She hopes to see you online.
What I'm looking for in my ideal reader match:
Lover of billionaire heroes.
Someone who loves sexy alpha men who know what they want and aren't afraid to go after it
A person who appreciates a strong female character who is willing to open herself up to the right man … once she's sure he's Mr. Right
A reader who appreciates steamy love scenes and men who know how to treat a woman in bed and out.
Reader who loves fun and sometimes serious family drama and recurring characters from book to book in a series
What to expect if we're compatible:
If we are compatible, you can expect to be drawn into the Dare and Kingston families. There are many series of books that are in the entire world, which you'll find on my website. There are also all those social media sites I mentioned enjoying and I hope to see you there.
The Kingston Family #8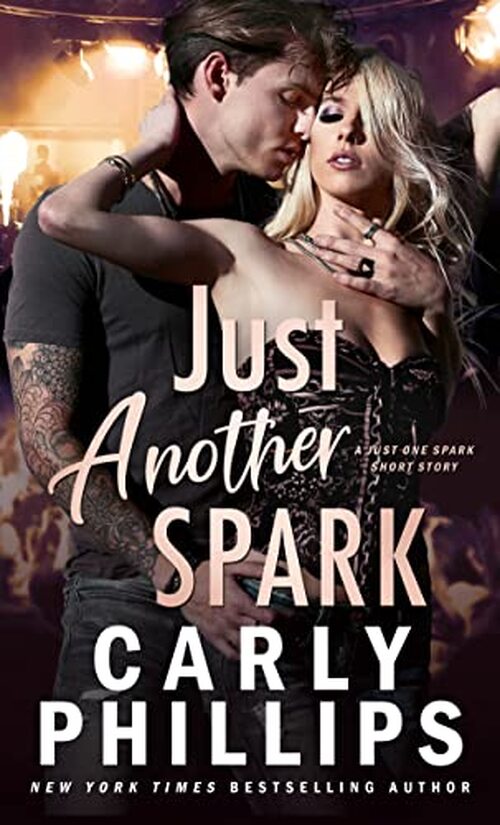 He's a rock star wanted by millions.
She's a wife willing to fight for their love.
Rock star Dash Kingston is finishing the last leg of his band's U.S. tour. Exhausted and ready to be home, he can't wait to see his girl. Time zones, show times, and the demands of his career have made married life harder than expected. Even knowing the rock star life wouldn't make their relationship easy.
Cassidy Kingston thought she was ready to handle being married to a man idolized by women everywhere. She believes in their love even though the separations when the band is on tour can be torture. But the paparazzi and media don't make their time apart easier and the gossip headlines hit her harder than they should. She trusts her husband even if she misses him like crazy.
When rumors surface that Dash is seeing someone, what's a girl to do? Surprise her husband and remind him of what he's been missing. Except you know what they say about the best laid plans.
Romance Music [CP Publishing, On Sale: January 17, 2023, e-Book, / ]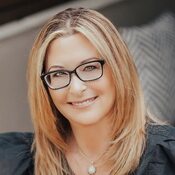 New York Times Bestselling Author
Sexy Fun Contemporary Fiction!
New York Times bestselling author Carly Phillips tossed away her legal briefs and a career as an attorney to become a stay at home mom. Within the year, she turned her love of reading into an obsession with writing. Over 30 published novels later, Carly writes sexy contemporary small town romances, striking a balance between entertainment, humor and the emotion her readers have come to expect and enjoy. Carly is a New York Times bestseller, USA Today Bestseller, Publisher's Weekly bestseller and as of 2012, a Romance Writer's of America RITA Nominee. In 2002, Carly's novel, The Bachelor, became Kelly Ripa's "Reading with Ripa" pick on Live with Regis and Kelly, making it the first romance ever chosen on a nationally televised book club. Carly received her undergraduate degree from Brandeis University and is a graduate of Boston University School of Law (J.D.). To date, Carly has over thirty novels to her credit, all available wherever books are sold. When not writing or playing online, Carly loves to read, occasionally to knit, and to spend time with her family. She lives in Purchase, New York with her husband, two daughters and her dogs, a soft coated wheaten terrier and a Havanese. Her dogs are prominently featured on her website and Facebook page.
No comments posted.