Instead of trying to find your perfect match in a dating app, we bring you the "Author-Reader Match" where we introduce you to authors you may fall in love with. It's our great pleasure to present Maya Tyler!
Writes:
Maya Tyler writes paranormal romance with a twist. Her latest release, DESIGNED BY DESTINY, is a story about Bethany Clark, an architect intern, who swore off love to focus on her career, and her playboy boss Nicholas Grey who needs a stable personal life to keep his job. Add in a fairy godmother, Faye Delmore, who just happens to love playing matchmaker, and you get a future designed by destiny. Designed by Destiny is more contemporary than her previous titles with just the right amount of magic.
About:
Fairytale-loving, coffee addict-seeking bookworms who love romance.
Maya Tyler's favorite fairy tale is Cinderella. She enjoys a good cup of coffee which keeps her going until her next cup of coffee. And she'll never turn down a grande caramel macchiato from Starbucks. She has a sweet tooth—loves most desserts, especially cake—and has a secret stash of Reese's Pieces in her desk drawer… for emergencies. When she's not reading or writing, she spends time with her family which includes her husband of almost twenty years, and their kids—two humans and one canine. She also loves rock concerts, musical theatre, and movies.
What I'm looking for in my ideal reader match:
Loves romance books
Believes in magic, fairies, and happily-ever-after
Enjoys snappy dialogue and swoon-worthy lines
Knowledge of classic movies is a bonus
What to expect if we're compatible:
Protagonists who take the path less traveled
Complex plot twists
Intricate backstories
Happily-ever-afters
Fairy Godmothers Incorporated #1
Confirmed bachelor Nicholas Grey is more than the playboy perpetrated by the tabloids. Now his position as CEO of the architecture firm Grey & Company is on the line, and his mother's interference is making things more difficult. Nick's committed to his work, but, in order to be taken seriously, he needs to land a huge project. A stable personal life will help guarantee the contract.
Fairy Godmother Faye Delmore hears Nick's plea and steps in to help. Posing as a publicist, she suggests a strategy to polish his public image, which includes convincing Beth to play his wife. Faye knows Nick needs the huge project to save his job, but she also knows he needs Beth in his life.
What happens when you add a fairy godmother who loves playing matchmaker into the equation? A future designed by destiny.
Romance [Tirgearr Publishing, On Sale: November 15, 2022, e-Book, / eISBN: 2940165930645]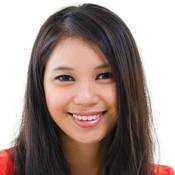 Maya Tyler is a multi-published author of paranormal romance novels and blogger at Maya's Musings. An avid reader, Maya writes the books she loves to read—romances! Her paranormal romances come with complex plot twists and happily-ever-afters.
When she's not writing, she enjoys reading, listening to music (alternative rock, especially from the 1990s), practicing yoga, and watching movies and TV.
No comments posted.