CALLING THE SHOTS is Book 3 in the Out on the Ice Series. It's a sweet second chance-ish romance between two rival women's hockey coaches: Regan Lane, an outspoken former superstar player who loves the spotlight, and Tierney McGovern, an ice queen single mom determined to protect her daughter and her heart. As their teams face each other game after game, it doesn't take long for them to realize their hockey rivalry isn't the only thing heating up.
C is for Coaches. Tierney and Regan are rival head coaches in a women's professional hockey league.
A is for Airplanes and Airports. Both women spend a lot of time traveling with their teams and to see each other.
L is for Love of all kinds: parent and child, siblings, and of course, the love between Regan and Tierney.
L is for Lady Libertys. Tierney is the head coach of the New York Lady Libertys.
I is for Ice. Regan is the head coach of the Boston Ice.
N is for New York. Most of the story takes place in NYC, especially Brooklyn.
G is for Girlfriends. Friends and former teammates from the previous books in the Out on the Ice Series make guest appearances.
T is for Tiger costume. One of them loses a bet and has to do a postgame skate in a gross, stinky old mascot costume.
H is for Hope. Tierney is a single mom to her daughter Hope. She's a precocious eight-year-old who really wants to adopt a cat.
E is for Excel. Both women have excelled in their careers: Tierney as a coach, Regan as a former superstar player turned coach.
S is for Suits. Strong women in suits! Particularly Tierney in her black three-piece suits.
H is for Heartbreak. Regan ghosted Tierney after a youthful fling.
O is for Outspoken. Regan is very outspoken about equity in women's athletics.
T is for Thanksgiving. They spend Thanksgiving at Tierney's dad's house where they have an awkward "only one waterbed" situation.
S is for Sweet Second Chance-ish Romance. Regan and Tierney find their happily ever after!
Out on the Ice # 3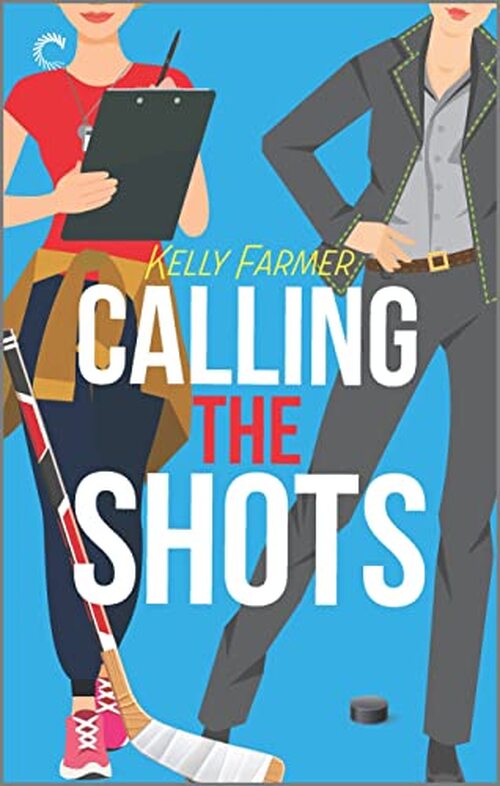 Retired superstar Regan Lane is known for being outspoken. She's never been one to keep her opinions to herself. When she lands a head coaching job in the women's pro league with the Boston Ice, her brash promise to win the championship in her first year shocks no one. Especially not Tierney McGovern, head coach of the rival New York Lady Libertys.
Single mom Tierney knows what it's like to live in someone else's shadow, and she won't let Regan steal the spotlight. Besides, she knows exactly how Regan operates: when it comes to delivering on her promises, she falls pitifully short. At least she did when she ghosted Tierney after their long-ago amazing week together.
As their teams face each other game after game, it doesn't take long for them to realize their hockey rivalry isn't the only thing heating up. And that maybe the real victory is in taking big chances on the ice—and off.
Romance Sports | LGBTQ [Carina Press, On Sale: November 15, 2022, e-Book, / eISBN: 9780369734587]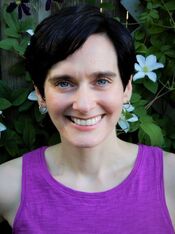 Kelly Farmer (she/her) has been writing romance novels since junior high. In those days, they featured high school quarterbacks named Brad who drove Corvettes and gals with names like Desireé because her own name was rather plain. Her stories since then have ranged from historical and contemporary male/female romances to light women's fiction to LGBTQ+ romance. One theme remains the same: everyone deserves to have a happy ending.
When not writing, she enjoys being outside in nature, quoting from Eighties movies, listening to all kinds of music, and petting every dog she comes in contact with. All of these show up in her books. She also watches a lot of documentaries to satisfy her hunger for random bits of trivia. Kelly lives in the Chicago area, where she swears every winter is her last one there.
No comments posted.