1--What is the title of your latest release?
2--What's the "elevator pitch" for your new book?
Maud Price, a once-famous medium, finds her spirit guide missing and her reputation on the verge of ruin. At the urging of a colleague, she requests the help of Clementine Watkins - known for her discretion and skills in conjuring the dead. Maud's comeback rests on those skills. But can she stomach the theatrics - and whispers of murder - that come with it?
3--How did you decide where your book was going to take place?
I set the book in the fictional town of Harrowboro, New Hampshire, where I also set THE COMPANION and AFTER ALICE FELL. Each book is set in a different decade: 1855, 1865 and now, 1877, so it's fun to add on additional elements and modernities as the town grows.
4--Would you hang out with your protagonist in real life?
I am enamored with Clementine and her cleverness. She would be quite fun to hang out with. Until she wasn't.
5--What are three words that describe your protagonist?
Maud Price: good-hearted, gifted medium, trusting. Clementine Watkins: ambitious, clever, dangerous.
6--What's something you learned while writing this book?
I learned all about the tricks of the trade for fraudulent mediums in the nineteenth century, from glow-in-the-dark phosphorous paint (very dangerous to put on the skin as it's flammable; very effective as a ghostly effect) to automatons that were creepy as all get out. And I spoke to two mediums about their experiences as they learned how to manage their gifts, and how they communicated with the dead.
7--Do you edit as you draft or wait until you are totally done?
I review each chapter and make edits prior to moving on to the next. Then I do larger edits at 100, 200, and 300 pages. Then another pass or two. The manuscript is fairly clean by then. My new "toy" is to drop my manuscript into Speechify and have Gwyneth Paltrow's voice read it back to me. It's a great way to hear clunky sentences and edit on the fly. I'm using it with the book I'm working on now.
8--What's your favorite foodie indulgence?
Coffee with half and half. And any sweet I can get my hands on (though cheesecake and peach or cherry pie make me very very happy.)
9--Describe your writing space/office!
My room is lined with shelves of research books and filled with the morning sun. The curtains are a wild pattern of flowers, as is the carpet. A teal armchair and ottoman grace one corner. I rarely sit there as my blind cat, Toughie, claimed the chair many years ago, and my little white dog Calvin will not give up the ottoman. I write on an iMac and keep my iPad next to the desk to take notes in Goodnotes as I work. Three items sit on the desk: a wood plaque that says "Enjoy the Little Things", a glass plaque that reads "Make today so AWESOME that yesterday gets JEALOUS," and a goofy Wonder Woman toy that you can press and she will say things like, "Holy Hera!" and "Take me to the invisible jet!".
10--Who is an author you admire?
So many! My muse is Daphne du Maurier–she is so masterful at suspense and building dread through small, almost insignificant details.
11--Is there a book that changed your life?
So many ideas have changed me, from so many different books. It would be difficult to pinpoint one. Some I've read multiple times and are part of me: The Bible. Life and Fate by Vasily Grossman. The Book Thief by Markus Zusak. Mrs. Dalloway by Virginia Woolf. Written on the Body and The Passion, both by Jeanette Winterson. Rebecca by Daphne du Maurier.
12--Tell us about when you got "the call." (when you found out your book was going to be published)/Or, for indie authors, when you decided to self-publish.
THE DECEPTION is my third book with Lake Union Publishing, and I am so grateful to them for all their support. They are an amazing imprint, and I am honored to be with them. I remember when my agent called me about their interest in THE COMPANION–and I had a conversation with the acquiring editor about the book and her ideas for it. We clicked creatively, and I agreed to sign with them. Then walked around on Cloud Nine, of course.
13--What's your favorite genre to read?
Historical Fiction, Historical Thrillers & Suspense
14--What's your favorite movie?
Wizard of Oz. Strictly Ballroom.
15--What is your favorite season?
Fall. I love the change in the light and the leaves exploding with color.
16--How do you like to celebrate your birthday?
Quietly.
17--What's a recent tv show/movie/book/podcast you highly recommend?
Movie – House of Gucci.
TV Show – Gentleman Jack.
Book – Playing the Ghost by Johanna Craven.
18--What's your favorite type of cuisine?
My favorite meal is tomato soup and a grilled cheese sandwich. Other than that, I'm open to most styles of cuisine. Except fish. And broccoli.
19--What do you do when you have free time?
Walk the dogs. Read. I'm planning a three-day hike down part of the Oregon Coast for next summer, which is fun. I need to learn tides and when to catch a ride on a crab boat to get across a channel or bay.
20--What can readers expect from you next?
My next book, THE GOOD TIME GIRLS, shifts from dangerous women to audacious women. It's about two ex-dancehall girls on a road trip of vengeance in 1905 Kansas, looking to kill an old enemy before he gets to them first. But the road abounds with mishaps, blunders, bounders, con artists, and the circling noose of the law. Think Sister Brothers meets Thelma and Louise.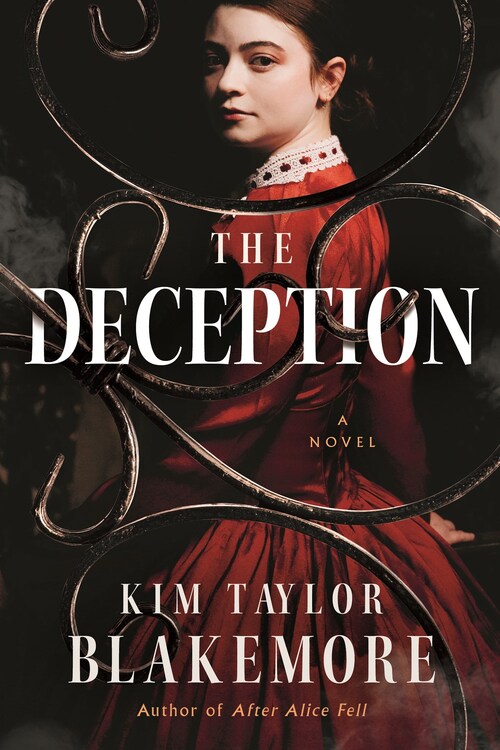 A sleight of hand. A trick up the sleeve. A call for the dead. It's all part of the game in this twisty tale by the bestselling author of After Alice Fell.
New Hampshire, 1877. Maud Price was once a celebrated child medium, a true believer in lifting the veil between the living and the dead. Now penniless, her guiding spirits gone, the so-called "Maid of Light" is desperate to regain her reputation—but doing so means putting her faith in deceiving others.
Clementine Watkins, known in spiritualist circles for her bag of tricks and utmost discretion, creates the sort of theatrics that can fill Maud's parlor again, and with each misdirection, Maud's fame is restored. But her guilt is a heavy burden. And the ruse has become a risk. Others are plotting to expose the fraud, and Clem can't allow anyone—even Maud—to jeopardize the fortune the hoax has made her.
When the deception hints at a possible murder, Maud realizes how dangerous a game she's playing. But to return to the light from which she's strayed, she must first survive the darkness created by Clem's smoke and mirrors.
Suspense Gothic [Lake Union Publishing, On Sale: September 27, 2022, Trade Paperback / e-Book, ISBN: 9781542037037 / ]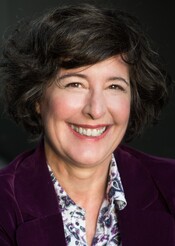 Kim writes historical novels that feature fierce and often dangerous women. She writes about the thieves and servants, murderesses and mediums, grifters and frauds - the women with darker stories, tangled lies and hidden motives.
She is the author of THE DECEPTION (Sept 2022), the bestselling historical thriller AFTER ALICE FELL, and THE COMPANION, lauded by Publisher's Weekly as "a captivating tale of psychological suspense." She is also the author of the young adult novels BOWERY GIRL and WILLA Literary Award winner, CISSY FUNK.
Her company Novelitics provides novel coaching, developmental editing, writing workshops, master classes and community to writers from around the US and Canada.
Outside of writing and teaching, she is a history nerd and gothic novel lover. She lives with her family in the Pacific Northwest and loves the rain.
No comments posted.