1--What is the title of your latest release?
'TIL ALL THESE THINGS BE DONE. I got the idea from a haunting Irish ballad, The Turtle Dove, filled with longing for lost love and promises to return. It's a song my protagonist's missing father sang to her as a child.
2--What's the "elevator pitch" for your new book?
When her beloved father vanishes, sixteen-year-old Leola Rideout has little time to question why. With the "great influenza" epidemic in its second year and social turmoil raging across Texas, it's all she can do to keep her young sisters–and dreams–alive. Only when Papa returns in haunting visions, decades later does Leola finally confront this loss, leading to a remarkable family discovery that might contain the seeds of forgiveness.
3--How did you decide where your book was going to take place?
The book is loosely based on a family mystery that began in rural Texas a century ago. North and east Texas was then known as "the Blacklands" because the dark, fertile soil made it ideal for growing crops like cotton. The late 1910s and early '20s were a pivotal moment for that region (as for the world) and, in doing my research, I knew the setting would be an intriguing backdrop for the story.
4--Would you hang out with your protagonist in real life?
Probably. Leola and I could learn a lot from each other. By virtue of her hardscrabble existence, she's much tougher than me and knows how to make a mean biscuit, slaughter a pig, and make do, whereas I would find it difficult to survive without my favorite meal delivery app. Then again, I could show her how to navigate the crazy highways of New Jersey, a far cry from the dusty, uncrowded country roads she's used to. I'd also encourage her to spend some time in a big city and find some flappers to befriend. Despite their party-girl reputations, this group of young women was actually serious proponents of female emancipation. While Leola's well-aware of the deep gender inequalities of her culture, pursuing a college degree so she'll have more choices than her mother did, her world is circumscribed. I think she'd be stunned to understand the gains women have made—and how much further we still have to go.
5--What are three words that describe your protagonist?
Loving. Curious. Determined
6--What's something you learned while writing this book?
I knew, of course, that the deep south had a long history of racial oppression, beginning with slavery. What I didn't fully understand was that during the early 1900s, Jim Crow laws were purposefully designed to keep Blacks marginalized, retaining a cheap source of labor for White landowners. That legal system was reinforced by a toxic 'etiquette' that seeped into everyday life—a reality my White protagonist has begun to question. I also learned that Black veterans who had served in WWI became the vanguard of the 'new' Black activism that laid the groundwork for the modern civil rights movement. Leola's childhood friend, George Gumbs, becomes one such activist. Seeing him take a dangerous stand against injustice inspires her own voice of protest, however small and halting.
7--Do you edit as you draft or wait until you are totally done?
I love to edit—which can backfire when I'm writing a first draft. That superego looking over my shoulder definitely pulls me out of the creative flow. One thing that really helps is outlining the basic plot points of the book and the important events leading up to them. This seems to soothe my Virgo need for structure, allowing my imagination to run wild.
8--What's your favorite foodie indulgence?
Churros - really crispy, golden ones served with Mexican dipping chocolate. Also hamburgers like the one I ate at a highway Dairy Queen near Marshall, Texas, decades ago, with pickles, raw onions, lettuce, ketchup, mustard, and tons of salt. I returned to the area for a research trip a few years ago but didn't have time to eat one. We don't have hamburgers like that in New Jersey.
9--Describe your writing space/office!
A guest room does double duty as my writing space. It's furnished with a daybed and desk, a bureau, and a bulletin board filled with inspirational quotes and photos of my amazing children. I also have shelves of books, vintage photographs (including pictures of relatives who inspired this book), and native American tools I've picked up from the ground over the years.
10--Who is an author you admire?
There are so many, including Anthony Doerr, Amy Belding Brown, Geraldine Brooks, Tony Horowitz, Christina Baker Klein, and my fellow writers at She Writes Press.
11--Is there a book that changed your life?
I Know Why the Caged Bird Sings by Maya Angelou. I was about ten years old when I read it. Even as a white kid growing up in a suburb of New York City, the author's struggles resonated. I guess that's why she was such a great writer—because she could make you feel an emotional connection to unfamiliar experiences. Interestingly, Dr. Angelou was a family friend long before she became famous. During one visit to our home, she took my face in her hands and said, "You are special." I've never been an inherently confident person but, in that moment, I believed her.
12--Tell us about when you got "the call." (when you found out your book was going to be published)/Or, for indie authors, when you decided to self-publish.
I got an email after submitting my manuscript to She Writes Press. I had friends who had published through SWP so I knew the publisher was highly selective. It was definitely a thrill.
13--What's your favorite genre to read?
I love historical fiction, of course, but also nonfiction: history, travel, memoirs of survival, and pretty much anything about archeology!
14--What's your favorite movie?
I'm a huge movie buff. Top picks: The Piano, Life is Beautiful, Black Robe, Meru, Lore, and Monty Python's Holy Grail. A friend and I get into such passionate discussions over movies, we might create our own film review podcast.
15--What is your favorite season?
Fall! I was once a teacher and autumn still suggests new beginnings. I love the crisp nights, the smell of chimney smoke, and the last hurrah of blazing maple leaves.
16--How do you like to celebrate your birthday?
I enjoy small dinners out with friends and family, having the whole day to metal-detect or write, and getting a massage and/or facial. I just celebrated a milestone birthday in August and my daughter sang an amazing song she'd written just for me. My son, who'd returned to college, had left me a gift, these adorable corgi ice cube molds—because he gets me. What more could a woman need?
17--What's a recent tv show/movie/book/podcast you highly recommend?
"My Octopus Teacher," about the real friendship between a human and an octopus. To me it proved that love truly is love.
18--What's your favorite type of cuisine?
I like comfort food, 'modern southern' (think the menu at Husk in Charleston) and fusion cuisines (e.g., Vietnamese/French).
19--What do you do when you have free time?
Metal detect, dance, watch movies, read.
20--What can readers expect from you next?
I've started fiddling with some new ideas. One is based on the true crime case of a church-going suburban mom and her golden child and their plan to murder the rest of their "ne'er do well" family so they can live a life of ease. The other revolves around a liberal, high-achieving mother whose secret life as a "revenge" graffiti artist forces her to confront her darkest truths.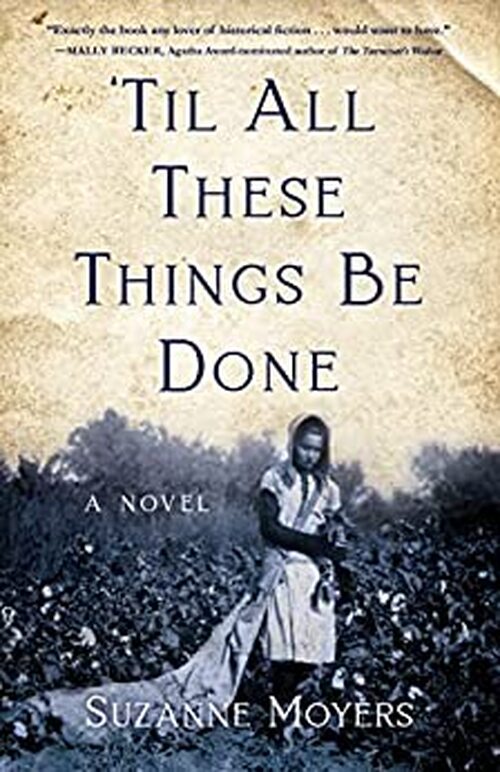 Set against the rich but often troubled history of Blacklands, Texas, during an era of pandemic, scientific discovery, and social upheaval, the novel offers a unique—yet eerily familiar—backdrop to a universal tale of triumphing over loss.
Even as dementia clouds other memories, eighty-three-year-old Leola can't forget her father's disappearance when she was sixteen. Now, as Papa appears in haunting visions, Leola relives the circumstances of that loss: the terrible accident that steals Papa's livelihood, sending the family deeper into poverty; a scandal from Mama's past that still wounds; and Leola's growing unease with her brutally bigoted society.
When Papa vanishes while seeking work in Houston and Mama dies in the "boomerang" Influenza outbreak of 1919, Leola and her young sisters are sent to an orphanage, where her exposure of a dark injustice means sacrificing a vital clue to Papa's whereabouts. That decision echoes into the future, as new details about his disappearance suggest betrayal too painful to contemplate. Only in old age, as her visions of Papa grow more realistic, does Leola confront her long-buried grief, leading to a remarkable family discovery that could offer peace, at last.
Women's Fiction Historical [She Writes Press, On Sale: September 13, 2022, Paperback / e-Book, ISBN: 9781647422356 / ]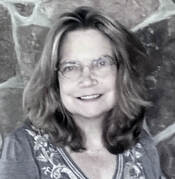 Suzanne Moyers, a former teacher, spent more than 20 years as an editor and writer for the education press. Suzanne is an avid history buff who, when she isn't writing, enjoys metal detecting, mudlarking, and volunteering for archeological digs. The mom of two amazing young adults, Sara and Jassi, Suzanne lives outside NYC with her husband, Edward, and their perpetual fur toddler, Tuxi. 'Til All These Things Be Done is her first novel.
No comments posted.