1--What is the title of your latest release?
2--What's the "elevator pitch" for your new book?
THE WITCH AND THE TSAR is the retelling of the maligned and immortal witch of legend known as Baba Yaga as she risks all to save her country and her people from Tsar Ivan the Terrible in 16th century Russia.
3--How did you decide where your book was going to take place?
I decided on medieval Russia because it was the closest to the wild and mysterious and magical land that I had read about in the Russian fairy tales as a little girl.
4--Would you hang out with your protagonist in real life?
Absolutely! Yaga is clever and knowledgeable and incredibly fascinating—she's a goddess who is hundreds of years old, after all! I'd love to ask her about what she's seen, who she's known, and the secret to life itself.
5--What are three words that describe your protagonist?
Brave, wise, feisty.
6--What's something you learned while writing this book?
Patience, and that I still had much to learn. I had written a few books before this one, and I thought I knew everything there was to know about writing. But the more I worked on the novel, the more I started to realize how much I didn't know, research-wise, craft-wise, and publishing industry-wise. I am lucky to have met wonderful writers and beta readers who set me straight and guided me to where I am today!
7--Do you edit as you draft or wait until you are totally done?
I edit as I draft, usually the section from the day before. This way, my first draft is clean and workable when I am done with it.
8--What's your favorite foodie indulgence?
Charcuterie and wine
9--Describe your writing space/office!
My office looks out at a very green street, there are books everywhere—on the shelves, but also all around me, and my desk is a mess when there is a deadline, filled with research books, drinks and snacks, and witchy props to keep me inspired (right now, a little black pot labeled "Potion" and a mortar and pestle).
10--Who is an author you admire?
Gabriella Saab, brilliant writer (check out her inspiring debut, The Last Checkmate), critique partner, and bestest friend a girl can have.
11--Is there a book that changed your life?
Circe by Madeline Miller. It was after reading this brilliant novel that I had the idea to reimagine the story of Baba Yaga. I wouldn't be here today without it.
12--Tell us about when you got "the call." (when you found out your book was going to be published)/Or, for indie authors, when you decided to self-publish.
We had gone to auction, so there was a specific deadline for the publishers to put in their offers, and I was a complete nervous wreck that morning. I remember very clearly that I had been pacing the deck at the back of our house with the phone literally in my hand, when, just like in the movies, it rang, my agent's name flashed up at me, and I just KNEW this was it. THE CALL! And it was! My agent had called to tell me we had an offer from my dream editor, Jess Wade. I still get teary remembering it all!
13--What's your favorite genre to read?
Historical fantasy, but I also love gothic horror, the classics, and straight historical fiction.
14--What's your favorite movie?
Stardust, Ever After, Shakespeare in Love, The Count of Monte Cristo, all tied!
15--What is your favorite season?
Fall, aka spooky/witchy season, of course!
16--How do you like to celebrate your birthday?
I like to get away somewhere, even if it's close by, a short trip to the city or to neighboring Wisconsin.
17--What's a recent tv show/movie/book/podcast you highly recommend?
I adored Kaikeyi by Vaishnavi Patel, Cackle by Rachel Harrison, and The Hacienda by Isabel Canas.
18--What's your favorite type of cuisine?
Russian and Italian, absolutely tied.
19--What do you do when you have free time?
Go on pretty walks with my husband and daughter.
20--What can readers expect from you next?
I am thrilled to be working on my second novel with ACE/Penguin Random House, a historical gothic horror tale in the vein of A Gentleman in Moscow meets The Hacienda, in which two sisters risk all to save each other and their family from their ancestral house bent on bringing back a royal past not only dead, but dangerous to remember in post-revolutionary Moscow.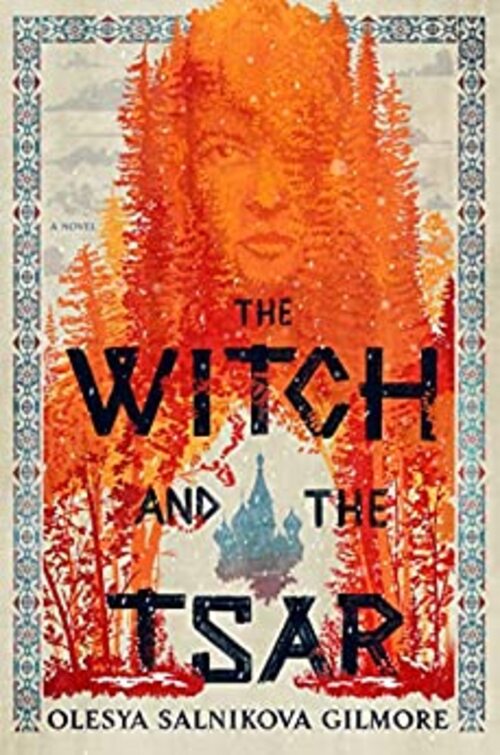 As a half-goddess possessing magic, Yaga is used to living on her own, her prior entanglements with mortals having led to heartbreak. She mostly keeps to her hut in the woods, where those in need of healing seek her out, even as they spread rumors about her supposed cruelty and wicked spells. But when her old friend Anastasia—now the wife of the Tsar, and suffering from a mysterious illness—arrives in her forest desperate for her protection, Yaga realizes the fate of all of Russia is tied to Anastasia's. Yaga must step out of the shadows to protect the land she loves.
As she travels to Moscow, Yaga witnesses a sixteenth century Russia on the brink of chaos. Tsar Ivan—soon to become Ivan the Terrible—grows more volatile by the day, and Yaga believes the Tsaritsa is being poisoned by an unknown enemy. But what Yaga cannot know is that Ivan is being manipulated by powers far older and more fearsome than anyone can imagine.
Olesya Salnikova Gilmore weaves a rich tapestry of mythology and Russian history, reclaiming and reinventing the infamous Baba Yaga, and bringing to life a vibrant and tumultuous Russia, where old gods and new tyrants vie for power. This fierce and compelling novel draws from the timeless lore to create a heroine for the modern day, fighting to save her country and those she loves while also finding her true purpose as a goddess, a witch, and a woman.
Fantasy Magical Realism [Ace, On Sale: September 20, 2022, Hardcover / e-Book, ISBN: 9780593546970 / eISBN: 9780593546994]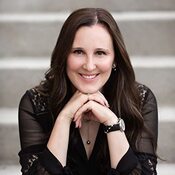 Olesya Salnikova Gilmore was born in Moscow, Russia, raised in the U.S., and graduated from Pepperdine University with a BA in English/political science, and from Northwestern School of Law with a JD. She practiced litigation at a large law firm for several years before pursuing her dream of becoming an author. She is most happy writing historical fiction and fantasy inspired by Eastern European folklore. She lives in a wooded, lakeside suburb of Chicago with her husband and daughter.
No comments posted.