1--What is the title of your latest release?
2--What's the "elevator pitch" for your new book?
Seraphina must choose the lesser of two evils—the ghosts that haunt her or the murderer who hunts her.
3--How did you decide where your book was going to take place?
I love the history and folklore of the New Forest in the South of England. It's the perfect setting for a ghost story.
4--Would you hang out with your protagonist in real life?
Yes!
5--What are three words that describe your protagonist?
Curious, determined, and brave.
6--What's something you learned while writing this book?
We fear things because we don't understand them.
7--Do you edit as you draft or wait until you are totally done?
Editing is my lifeline in writing—I'm always editing.
8--What's your favorite foodie indulgence?
I can't live without pastries. The combination of dough and sweets makes me happy!
9--Describe your writing space/office!
I love writing outdoors—anywhere is wonderful if I'm not confined by walls.
10--Who is an author you admire?
Agatha Christie all the way.
11—Which Agatha Christie book is your favorite?
They are all so great that it's hard to pick one, but The Murder of Roger Ackroyd is high on the list.
12—Have you written other books?
Yes! I am the award-winning novelist of the Shadows of Time duology—Awaken, Shadows of a Forgotten Past and Alive, Shadows of a Living Past which topped Amazon's bestseller list for time travel romance in the United States, Australia, and Canada. Additionally, Shadows of Time won the bronze medal in the Readers' Favorite 2018 competition for historical mystery and was a finalist in the 2018 British competition, The Wishing Shelf Book Awards. It was also reviewed favorably by Kirkus Reviews and featured in their 10/1 issue.
13--What's your favorite genre to read?
Mystery
14--What's your favorite movie?
The Lord of the Rings
15--What is your favorite season?
I love spring. I love seeing nature come back to life after the long days of winter.
16--How do you like to celebrate your birthday?
Eating out with my family is all I need for a happy birthday—if we go to a steakhouse even better!
17--What's a recent tv show/movie/book/podcast you highly recommend?
When I'm not reading mystery, I like heartfelt biographies. I highly recommend Unbroken by Laura Hillenbrand. The movie is awesome, but the book is even better.
18--What's your favorite type of cuisine?
Italian
19--What do you do when you have free time?
Go for walks with my pomsky, watch mystery shows, or start some crazy project like repainting the house.
20--What can readers expect from you next?
I'm working on another supernatural/historical mystery/romance with a tentative publication date of May 2023.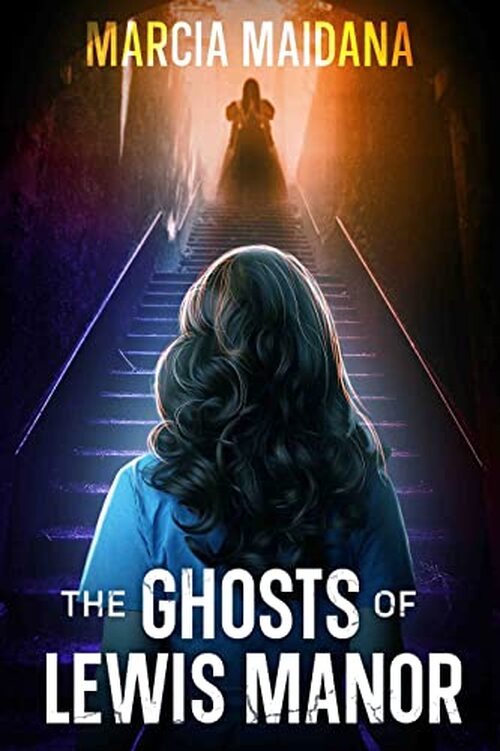 Seraphina must choose the lesser of two evils—the ghosts that haunt her or the murderer who hunts her.
Born with a rare ability—or curse, Seraphina can see and hear the dead. During the early days of the London Blitz, she is confronted with hundreds of lost souls wandering the streets.
As the war escalates, her parents send her away to the home of an old friend in the English countryside to preserve her sanity. But there are monsters lurking in the hallways and the surrounding woods of the mansion, not all of them are ghosts.
Seraphina must use her gift to help solve the gruesome mysteries of Lewis Manor's past in order to prevent her own murder in the present.
Thriller Paranormal - Supernatural [City Owl Press, On Sale: September 20, 2022, e-Book, ISBN: 9781648982309 / eISBN: 9781648982293]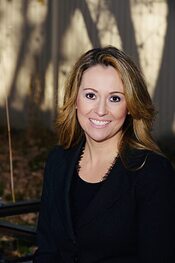 Marcia was born and raised in Argentina during the military regime which ended with the loss of many young lives in the invasion of the Falkland Islands. Amidst the devastating effects of military government and war, reading and writing became a passion which expanded and transported her imagination with the possibility of a brighter future.
At the age of eighteen, she moved to the United States, where she studied English and started her own family. She soon discovered that the love she has for her husband and children would naturally unfold towards her European roots, leading her to become a genealogist and family historian. A decade of searching, compiling, and learning the stories of thousands of people has instilled in her a profound gratitude for the strong ties that can be achieved in families through personal sacrifice.
So it is that through fiction, Awaken explores and exposes the characteristics of true love and loyalty in times of fear, war, and finally, death. But perhaps the most captivating element in the story is the battle within the souls of the main characters as they search to know who they really are and how they are connected.
No comments posted.