A great cast of characters is more than just a compelling hero and heroine, more than just a villain who readers can believe might actually come out on top in the end. To have a truly great cast, you need interesting secondary characters.
Secondary characters fill out the world around your hero and heroine and make it feel more real. They're the friends of the main characters, who help show you different sides of the main characters, whether it's their secret dark sense of humor or how they'd drop anything to help someone they love or that they have an unexpected wild side. They're the coworkers, who antagonize and befriend, and betray the protagonists. They're the family who is estranged or super close or created from non-blood connections.
For me, my hero and heroine rarely feel truly real or rounded until I know whom they surround themselves with – whether that's on purpose or as a result of their job, or for some other reason. I love building the secondary cast in each book so much that often, those characters grow beyond their original purpose.
Sometimes, that even means my secondary characters turn into heroes and heroines of their own books! For example, after I finished my first romantic suspense trilogy, The Lawmen series, I started thinking about my next one. Pretty quickly, I landed on Scott Delacorte's partner in SEDUCED BY THE SNIPER, Andre Diaz. I could so easily imagine the loyal FBI agent as one of three non-blood brothers – a man who'd chosen his own family in a foster care home and stuck by them ever since. So, Andre kicked off my next trilogy, THE LAWMEN: BULLETS AND BRAWN.
I had a similar experience when I was writing the first book in what would become my K-9 Alaska series. At the time, I didn't know K-9 DEFENSE would be the start of a series. But before I finished writing the book, Kensie's long-lost sister Alanna Morgan had sent ideas spinning through my mind. I knew she needed her own story, something that would allow her to tackle her own demons in ALASKA MOUNTAIN RESCUE.
Other times, secondary characters don't become the leads of their own books, but they define the main character in a completely new way, bringing that character much more fully to life. That was the case with Evelyn Baine's grandmother in my Profiler series. She's introduced in the first book in the series, HUNTED, and even though her dementia means she doesn't even know who Evelyn is sometimes, the way Evelyn cares about her makes my workaholic FBI profiler feel so much more nuanced and interesting.
Evelyn's grandma is one of my very favorite secondary characters, but Evelyn's college roommates, Jo and Audrey, who have remained her close friends, also help round Evelyn out. Throughout much of the books, Evelyn is so immersed in the minds of serial killers, child abductors, terrorists, and stalkers that she feels almost too serious, too focused on work in lieu of anything else. It's part of her personality, but I needed to show there was more to her, and Jo and Audrey – plus her emerging love interest, FBI Hostage Rescue Team agent Kyle "Mac" McKenzie – bring out a very different side of Evelyn.
In the books I'm writing now – two more stories in my K-9 Alaska series – adoptive sisters Lyssa and Tia's strong bond defines both of them. A near tragedy sent Tia to Alaska a year before Lyssa travels there, using work as her excuse. The two books are allowing me to explore the relationship in a fun way – with Tia as a secondary character in the first book and Lyssa as a secondary character in the second. I can't wait to share them with you!
In the meantime, of course, I'm building out both of their worlds with other secondary characters, colleagues and family and friends who help show exactly who Tia and Lyssa are, and who help make their worlds feel more real. Before those stories hit stores, you can catch up on the series with the first four books, K-9 DEFENSE, ALASKA MOUNTAIN RESCUE, K-9 COLD CASE, and K-9 HIDEOUT.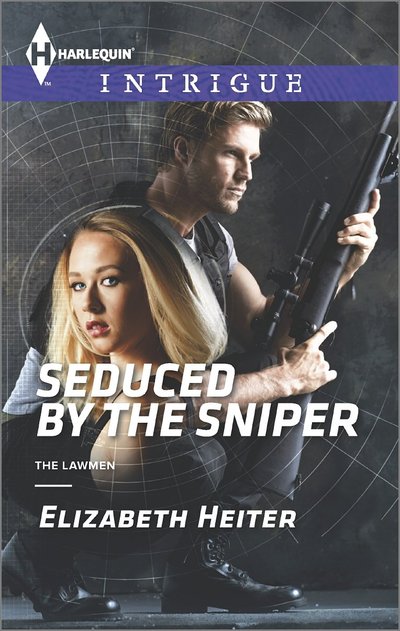 Zeroed in on one woman…
In a twenty-four-hour period, FBI negotiator Chelsie Russell's life changed. She was a promising negotiator for the Bureau, but then she failed to talk down a crazed gunman. A year later the killer has escaped, and sniper Scott Delacorte has stepped up to protect Chelsie. Scott is the FBI's most infamous playboy—and the guy Chelsie had a one-night fling with just before the shooting. She'd dismissed him as the love 'em and leave 'em type, but now he stands between her and a killer. When the investigation takes an unexpected turn, powerful people become desperate to keep Scott and Chelsie silent—dead silent. Chelsie knows it's time to put aside their past and trust this man who has the power to break her heart. Again.
Thriller | Mystery | Romance Suspense [Harlequin Intrigue, On Sale: February 17, 2015, Paperback / e-Book, ISBN: 9780373698219 / ]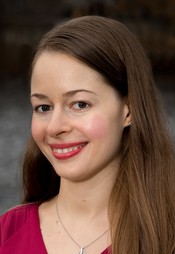 Publishers Weekly bestselling author ELIZABETH HEITER likes her suspense to feature strong heroines, chilling villains, psychological twists, and a little bit (or a lot!) of romance. Her research has taken her into the minds of serial killers, through murder investigations, and onto the FBI Academy's shooting range. Her novels have been published in more than a dozen countries and translated into eight languages; they've also been shortlisted for the HOLT Medallion, the Daphne Du Maurier award, the National Readers' Choice award and the Booksellers' Best award and won the RT Reviewers' Choice award.
The heroine of Elizabeth's Profiler novels was called "one of the most amazing characters created in print" by Fresh Fiction. Her novels have received praise from Lee Child, J.T. Ellison, Jeffery Deaver, Tess Gerritsen, R.L. Stine, Allison Brennan, Laura Griffin, Suzanne Brockmann, Hank Phillippi Ryan and Zoë Sharp.
No comments posted.