Hi! I'm Luna, the author of HOW TO DATE A FURY. This steamy paranormal romance kicks off the Syn City Shifters trilogy with mythological warriors, alpha shifters, and fated mates.
Dottie and Chase have a second chance at love when she visits Syn City and becomes the victim of a serial killer only to come back as a mortal daughter of the mythological Furies. Turns out Chase had a secret when he left their small town and broke her heart in high school—he's a mountain lion shifter. Now, she needs to find a killer and learn to use her new wings while figuring out this whole fated mates thing.
My title challenge was a fun one. I hope it gives you an idea of what you can expect from the book and the series.
H is for hot shifters, because rawr! Chase is a handsome shifter with alpha bloodlines
O is for opposites attract. Chase is a bad boy. Dottie's a good girl. Sparks will fly. Speaking of flying…
W is for wings, and the patience and space for klutzes like Dottie while she learns to fly.
T is for thrills and the murder mystery that comes with the romance
O is for otherworldly fantasy in your romance, the kind that only a shifter and a deity daughter could find
D is for damsels who can save themselves like Dottie and her Fury sisterhood
A is for action. There's tons of it in this book.
T is for treehouse, because where else would mortal Furies who can fly live? Dottie and Chase have their first kiss fifty feet up.
E is for entertainment. All the humans come to Syn City for the mythological show!
A is for avenge. There's no mission like vengeance for a Fury who needs to stop her own killer from killing again.
F is for Fated Mates (my favorite trope)
U is for the unconditional love of found family. The Fury sisterhood stands together.
R is for roller derby because learning to fly isn't hard enough for Dottie. No, Syn City loves its derby divas, and a Fury must skate.
Y is for y'all. Dottie's Southern sweetness can't be stopped.
Syn City Shifters, #1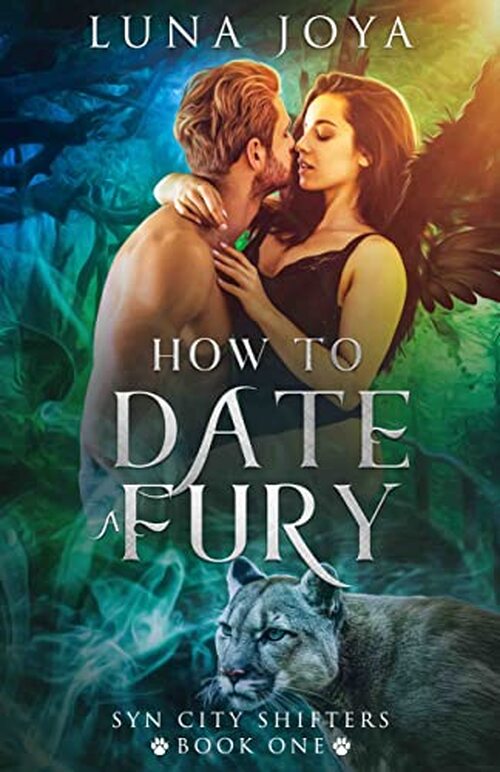 It all started the night Chase, my mountain lion shifter ex, reappeared. We'd had a whole good girl/bad boy romance going until he abandoned me a decade ago. I'd gone to Syn City for a little fun before being trapped in my hometown forever.
Then I was murdered by a maniac and my night really fell apart.
But somehow, Chase managed to strike a deal on a blood oath and bring me back as a Fury. He wants a second chance at romance, claiming we're fated mates.
Now, I have to deal with the guy I thought I'd never see again, find and punish my murderer, and participate in a giant supernatural roller derby (long story)—all while trying to earn my wings.
And if I fail? I'll end up dead. Again…only this time, it'll be permanent.
All I can say is that it's a good thing hell hath no fury like, well, an actual Fury.
Romance Paranormal [City Owl Press, On Sale: September 22, 2022, e-Book, / ]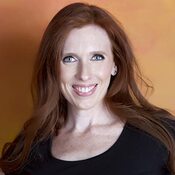 Luna Joya writes sexy hexy romances in the award-winning Legacy Series.
Fluent in sarcasm and penal code, Luna prosecutes by day and writes at night. She loves history, especially Los Angeles and Hollywood lore.
A survivor of traumatic brain injury with steel body parts, she lives in SoCal with her combat veteran husband and their two-pound terror of a rescue pup.
No comments posted.