1--What is the title of your latest release?
2--What's the "elevator pitch" for your new book?
A sharply funny, big-hearted multigenerational story about the complicated relationships between mothers- and daughters-in-law, told by three women who marry into the same family.
3--How did you decide where your book was going to take place?
The Real Mrs. Tobias takes place in Manhattan's Upper West Side and at a family farm in Iowa. The New York location was a no-brainer because I have lived on the Upper West Side since moving to NYC after graduating from college. I chose Iowa because of its Writers Workshop at the University of Iowa, which factors in the storytelling--that and the butter sculpture at the State Fair.
4--Would you hang out with your protagonist in real life?
Absolutely. In many respects, I already do hang out with Mel Glazer, the primary protagonist, because for better or worse she is the character in the book most like me.
5--What are three words that describe your protagonist?
Feisty, warm, and unpretentious
6--What's something you learned while writing this book?
Writing a book doesn't get easier, even if it's #7.
7--Do you edit as you draft or wait until you are totally done?
I tend to reread what I've just written as a warmup to moving forward and as a result, constantly rewrite. I am congenitally incapable of reading my own work without finding words I want to tweak or cut. This does not make for a fast process, nor one I recommend.
8--What's your favorite foodie indulgence?
Trader Joe's Coffee Bean Blast Ice Cream
9--Describe your writing space/office!
I sometimes envy writers with dedicated offices that feature huge bulletin boards to post timelines and inspirational photos. Then I remember that if I were truly motivated, I could do a Marie Kondo number on a small bedroom in my apartment and transform it into an office. Instead, I spread out on the big table in our sunny dining room where I'm surrounded by portraits I've painted of my family. When I throw the rare dinner party, I hide my work.
10--Who is an author you admire?
Scott Fitzgerald never wrote a sentence that wasn't exquisite, fresh, or included an unnecessary exclamation point. I admire his work so much I wrote Another Side of Paradise, a historical novel that recreates what turned out to be the last four years of his life, spent in Hollywood with Sheilah Graham, a fascinating self-made Brit and Hollywood gossip columnist who encouraged Fitzgerald to return to writing novels. Sadly, his wife, Zelda, was hospitalized for mental health problems. Sheilah and Scott were devoted to one another in their own way.
11--Is there a book that changed your life?
After reading Time and Again by Jack Finney years ago, I saw New York City not just as it is now, but as it used to be. This awareness of history has greatly enhanced my experience of living here.
12--Tell us about when you got "the call." (when you found out your book was going to be published)/Or, for indie authors, when you decided to self-publish.
The "call" made me very happy because it meant I got to work again with Sara Nelson, who edited Another Side of Paradise.
13--What's your favorite genre to read?
Clever, character-driven novels with social observations like Rules of Civility by Amor Towles and every novel by Edith Wharton.
14--What's your favorite movie?
I think I can lip-synch Something's Gotta Give which not only has a gorgeous aesthetic, as all of Nancy Meyers' movies do but features Diane Keaton as a middle-aged writer who cracks herself up when she's happy with her work. Fargo is a close second because Fargo is my hometown. I think I went to high school with Marge Gunderson.
15--What is your favorite season?
New York City in spring, when hundreds of flowering pink trees bloom in Central and Riverside Park, where I walk almost every day.
16--How do you like to celebrate your birthday?
With my husband and kids, very low-key, but there has to be a chocolate cake.
17--What's a recent tv show/movie/book/podcast you highly recommend?
A French Village, A Place to Call Home, The Crown, Downton Abbey, and Shtisel, limited TV series that suck you into a different time, place and culture.
18--What's your favorite type of cuisine?
French, as long as it's roast chicken
19--What do you do when you have free time?
I love seeing Broadway shows, both dramas, and musicals
20--What can readers expect from you next?
I'm beginning a book set in Paris and Wisconsin and polishing a manuscript that takes place in Manhattan. The Covid lockdown was like writer's camp.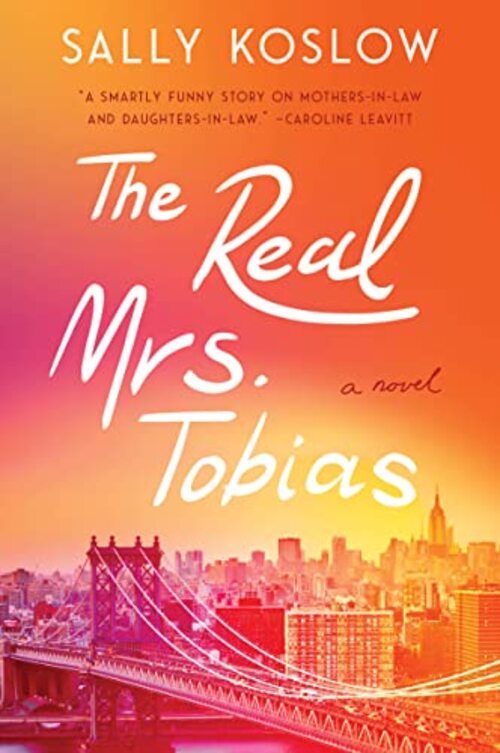 A Novel
A sharply funny and big-hearted multi-generational story about the deeply complicated relationships between mothers- and daughters-in-law, told through three women who marry into the same family, a treat for fans of The Nest and Fleischmann Is in Trouble.
It's 2015 in New York City, and three women all known as Mrs. Tobias—Veronika, the matriarch, her daughter-in-law Mel, and Mel's daughter-in-law Birdie—are trying to navigate personal difficulties, some of which are with one another.Veronika and Mel, despite having little in common, are both psychotherapists who are more skilled at helping other people than solving their own problems. Birdie, still dealing with the culture shock of moving to New York City and marrying into the Tobias clan, is pushed to her limit when her husband gets into trouble. No amount of badgering from his steely grandmother, smart-mouthed mother, or disillusioned wife can convince him to own up to what he's done. Overwhelmed, Birdie bolts—along with the couple's young daughter—to her Midwestern hometown, hoping that space, warmth and wisdom from her own feisty grandmother will help her find a path forward. And though Birdie begins to find comfort in unexpected places—a local bookstore and the arms of her old boyfriend—her absence stirs up long simmering troubles back home forcing the Tobiases to reconsider their relationships to each other, and ultimately, what it means to be a family.
Will the three Tobias-women-by-marriage ever find themselves—and a way back to one another? A timely look at how women hold families together.
Women's Fiction Contemporary [HarperCollins Publishers, On Sale: September 13, 2022, Trade Paperback / e-Book, ISBN: 9780063223745 / eISBN: 9780063223769]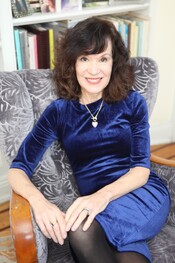 Sally has taught at The Writing Institute at Sarah Lawrence College and is on the faculty of the New York Writer's Workshop. She consults with and has contributed essays and articles to many American women's magazines, including O the Oprah Magazine, More, Real Simple, Ladies' Home Journal, Health, Reader's Digest and Good Housekeeping as well as the anthology Dirt: The Quirks, Habits and Passions of Keeping House. On television, she has been featured on Today, Good Morning America, Entertainment Tonight, Fox & Friends, Good Day New York and news programs affiliated with MSNBC, CNN and CNBC. Sally has lectured at Yale University, Columbia University, New York University, The University of Chicago, The University of Wisconsin, and many other colleges, professional associations, community and synagogue groups. Sally has been long-married to Robert Koslow, her college boyfriend, and they are the parents of Jed Koslow, an attorney, and Rory Koslow, who works in the film industry. Although she was born and raised in Fargo, North Dakota, Sally has lived her adult life in Manhattan, where she can often be found running in Central Park.
No comments posted.