Instead of trying to find your perfect match in a dating app, we bring you the "Author-Reader Match" where we introduce you to authors you may fall in love with. It's our great pleasure to present Joanna Morgan!
Writes:
Steamy paranormal romance with unique beings, that pull on your heartstrings. Escape from real life & see through the veil to hidden worlds, go on adventures, overcome danger, and fall in love forever.
About:
Joanna Morgan is a hybrid author who writes paranormal romance. She loves reading, chocolate, and the magic of nature. She's an awkward introvert and chronic daydreamer. Lover of puns & pastries. Hopeless romantic? Nope. HOPEFUL romantic. I love love and cheesy romance.
What I'm looking for in my ideal reader match:
Readers who love:
The idea of fate & true love. Yes, you're destined to meet your one true love.
When opposites attract. And all the friction that causes. :D
Stories with elemental magic in them but think they could use some steam. ;)
Fire puns. Mine are so hot.
A somewhat tortured hero with a sexy bod and a heart of gold.
A strong, independent heroine who comes into her own by the end.
A hero who is TORTURED with desire for the heroine. Like, he literally catches fire when she touches him.
A band-of-brothers dynamic between a bunch of sexy guys who grow into a family as the series goes on. You'll love Levi in Burn, but you'll luuuuuuv all the elemental guys.
What to expect if we're compatible:
I'll try to make you cry. In a good way! I try to bring the full gamut of emotions to each book.
Ultra feel-good romances where love conquers all, every time. Even different worlds, illnesses, & death.
HEAs for you! And you! HEAs for everyone! Everyone in my books gets the happiest HEA possible, though sometimes you'll wonder how the heck they're going to get there.
Lots of steam, but not smut. Enough to fog up your glasses, but with all the sweet emotions, too.
Strong, powerful, protective heroes who turn into mush in the hands of the right woman.
Heroes tormented by desire & side-swiped by love.
The idea of developing magical powers, or being half of a supernatural being, and finding your magic.
Paranormal creatures that run the gamut from the usual (vampires, werewolves) to the very unusual (like elementals, gargoyles...zombies??)
Hidden worlds within our own. Paranormal & fantastical creatures that live and work beside humanity without them knowing.
Found families & lasting friendships.
Bodyguard, forced proximity, accidental pregnancy/secret baby, forbidden love, second chance, opposites attract, soul mates, and a bunch of tastier tropes to satisfy you.
Elemental Warriors #1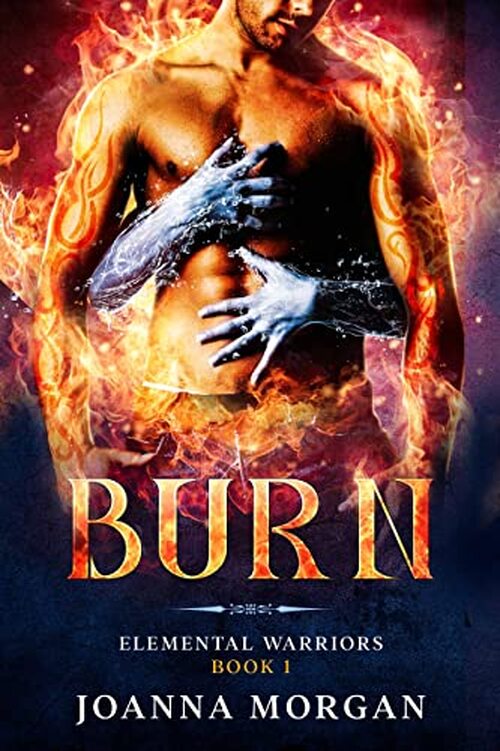 A sexy Fire Elemental on the verge of self-combustion. A human woman with a touch of Water in her blood. A supernatural foe bent on destruction.
Levi, warrior and Fire Elemental, has one mission—to protect the mortal realm from the forces of Chaos. But that changes after a chance encounter with a human woman whose smile makes him burn hotter than the fire inside him.
Brooke Simmonds can't forget the mysterious man with flames in his eyes and strange tattoos on his arms who walked through an inferno to save her from a devastating apartment fire. When she finds him again, their reunion ignites a fiery passion that threatens to consume them both.
But Levi is back for another, more urgent reason. The Chaolt are after Brooke. There's a power awakening inside her, and they plan to exploit it. She's suddenly sucked into a world, and a war, she never knew existed while Levi's powers blaze even more out of control, endangering everyone around him.
The attraction between Levi and Brooke is so hot it sizzles, but if he doesn't get his fire in check and stop the Chaolt, the entire town of Topaz Ridge may go up in flames.
Women's Fiction | Fantasy [City Owl Press, On Sale: September 8, 2022, e-Book, / eISBN: 9781648982361]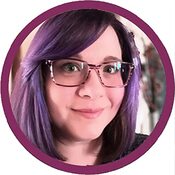 Joanna writes paranormal and fantasy romance. She lives in Michigan with her husband and two kids. A Romance addict, nature lover, and chronic daydreamer, she often finds herself absorbed in romantic visions of different worlds and characters. Sometimes, she even writes them down.
No comments posted.