Hi! I'm Virginia Hartman, author of The Marsh Queen from Gallery Books.
The story of The Marsh Queen follows Loni Murrow, a young Washington, DC, bird artist who faces the past she has long avoided when she returns to her hometown among the lush wetlands of northern Florida and is drawn into a mystery surrounding her father, who died in the swamp when Loni was a child.
T is for Tammy Murrow, Loni's brother's wife. Tammy has her own decisive way of doing everything, and it's usually the opposite of the way Loni would do it.
H is for Henrietta, a woman Loni is desperately trying to find because of a mysterious letter about Loni's father, reading: "There are some things I have to tell you about Boyd's death."
E is for Elbert Perkins, the real-estate agent in Loni's hometown, who seems to know more than he's letting on about some dodgy properties and people in Loni's childhood neighborhood.
M is for Mariama, the hall manager for the dementia unit at St. Agnes Home, who looks out for Loni's mom Ruth when she needs it the most.
A is for Adlai, the guy who rents Loni a canoe to search for birds in the winding waterways near her hometown, and who intrigues her more than she cares to admit.
R is for Ruth, Loni's mother. She is a puzzle—harsh to Loni, careful with her herb garden, and having more and more trouble remembering the past.
S is for the swamp, with which Loni has a love/hate relationship. She loves the richness of the place, and its luminous birds, but she hates the idea that it's where her father died.
H is for Hugh Adamson, the new efficiency expert in Loni's office at the Smithsonian Museum of Natural History, who is looking for any excuse to fire her, especially if she overstays her leave.
Q is for the Queen of the Marsh, a story Loni's dad told her when she was young. It was about a being who could cross over between the land of the living and the land of the dead.
U is for the uncluttered art studio Loni's friend Estelle provides her with while she's in Florida. Loni says, "I know it is part of Estelle's plot to make me her minion, but there's no denying the relief I find in a cool, darkish place where I can shine a single lamp over a drafting table and just draw."
E is for Estelle, Loni's best friend since childhood, who now is curator of the Tallahassee Science Museum and is determined to get Loni to move back to their hometown, in spite of Loni's vigorous resistance.
E is for the egret Loni and Adlai observe as they stand on the dock together. When he says, "That's about my favorite sight," there's a subtle shift as she learns something about this guy that she didn't know before.
N is for Nelson, one of the most surprising characters. He's changed a lot over the years, from the time her father knew him. Now he's a local misanthrope whom everyone avoids. Is he just misunderstood? Or is he downright evil?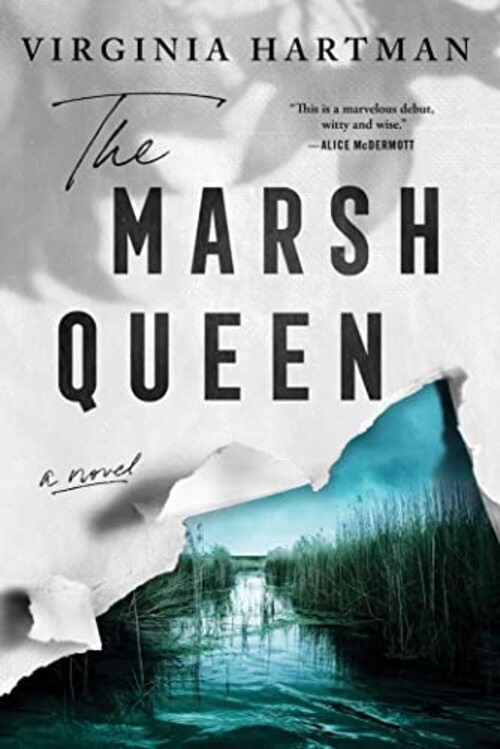 Loni Murrow is an accomplished bird artist at the Smithsonian who loves her job. But when she receives a call from her younger brother summoning her back home to help their obstinate mother recover after an accident, Loni's neat, contained life in Washington, DC, is thrown into chaos, and she finds herself exactly where she does not want to be.
Going through her mother's things, Loni uncovers scraps and snippets of a time in her life she would prefer to forget—a childhood marked by her father Boyd's death by drowning and her mother Ruth's persistent bad mood. When Loni comes across a single, cryptic note from a stranger—"There are some things I have to tell you about Boyd's death"— she begins a dangerous quest to discover the truth, all the while struggling to reconnect with her mother and reconcile with her brother and his wife, who seem to thwart her at every turn. To make matters worse, she meets a man in Florida whose attractive simple charm threatens everything she's worked toward.
Pulled between worlds—her professional accomplishments in Washington, and the small town of her childhood—Loni must decide whether to delve beneath the surface into murky half-truths and either avenge the past or bury it, once and for all.
Fiction Family Life [Gallery Books, On Sale: September 6, 2022, Hardcover / e-Book, ISBN: 9781982171605 / eISBN: 9781982171629]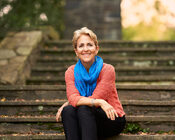 Virginia Hartman's debut novel The Marsh Queen will be published by Gallery/Simon & Schuster in May 2022. Her fiction, poetry, and essays have appeared in the Hudson Review, Alaska Quarterly Review, the Washingtonian, Redux, Potomac Review, Delmarva Review, Beltway Poetry Quarterly, Sligo Journal, and Bluebird City, among others, and her work has been anthologized in Gravity Dancers: Even More Fiction by Washington Area Women (Paycock Press). She is also the co-editor, with Barbara Esstman, of A More Perfect Union: Poems and Stories about the Modern Wedding. Her work has been nominated for a Pushcart Prize, and her writing has been supported by the Sewanee Writer's Conference and the Virginia Center for the Creative Arts. Her stories have been shortlisted for the New Letters prize, the Tennessee Williams Festival Prize, and the Dana Awards. She holds an MFA from American University and teaches creative writing at George Washington University in Washington, D.C., and at the Writer's Center in Bethesda, MD.
No comments posted.