1--What is the title of your latest release?
2--What's the "elevator pitch" for your new book?
A coming-of-age story of real-life Mollie Sheehan dealing with the challenges of Montana landscapes and a loving but controlling father.
3--How did you decide where your book was going to take place?
I write about actual historical women, so Mollie's story takes place in Montana and California so that's where my book takes place too.
4--Would you hang out with your protagonist in real life?
I would. Her kind persistence in dealing with various kinds of losses parallels many of life's challenges and especially as we try to do right by our parents while reaching out to find our own paths. Chatting with her over tea about her choices would be a grand afternoon.
5--What are three words that describe your protagonist?
Smart, kind, faithful
6--What's something you learned while writing this book?
A greater appreciation for the struggles of young parents tending their little ones while also caring for aging parents.
7--Do you edit as you draft or wait until you are totally done?
Both! I'm always editing as I go but then also let it sit for a few weeks after I feel "finished" and then start the editing process again. I'm making changes – hopefully little ones like a word choice – right up until they tell me I can't!
8--What's your favorite foodie indulgence?
Flourless chocolate cake. I'm gluten and corn intolerant so those heavy fudging cakes are a delight!
9--Describe your writing space/office!
I write at an oak desk my husband built for me when I first expressed interest in writing for other people to read. It was his way to support my efforts. Later he did the maps for many of my books. I have the same secretary's chair I bought back then (1982). We have a gorgeous oak built-in bookshelf over one and a half walls. Pictures of family, a couple of awards, and books of course surround me. Outside, rhododendron are blooming and beyond is a rock wall surrounding a labyrinth that first attracted us to this place in Central Oregon twelve years ago.
10--Who is an author you admire?
Frederick Beuchner, theologian, writer of fiction, non-fiction and who can capture the essence of emotion in simple yet profound prose.
11--Is there a book that changed your life?
Jane Adams at Hull House. I read it as a young reader. It's a biography of a 19th-century woman who worked in the settlement houses with immigrants. Her faith in action was a compelling story and I went on to become a Licensed Clinical Social Worker. I think her story had a lot to do with that.
12--Tell us about when you got "the call." (when you found out your book was going to be published)/Or, for indie authors, when you decided to self-publish.
If you're talking about Beneath the Bending Skies, I was privileged to have a contract for three books with Revell so I knew it was going to be published IF it was worthy. There is always that anxiety that I've convinced a publisher about this great story but then I have to write it! The very first book thought was called Homestead, and it was a memoir, and I sent a proposal in and didn't hear anything for 6 months. Then a phone call asked if the manuscript was still available. That was a glorious day, and I did a happy dog dance!
13--What's your favorite genre to read?
Historical mysteries.
14--What's your favorite movie?
Oh, boy, that varies. I love British mysteries like VERA which isn't a movie but a series. Tootsie was a favorite as it was so poignant yet funny.
15--What is your favorite season?
Spring, for its promise after a hard winter.
16--How do you like to celebrate your birthday?
Small dinner with friends, maybe going to a play. I love live performances
17--What's a recent tv show/movie/book/podcast you highly recommend?
Book: The Dictionary of Lost Words by Pip Williams. Fabulous novel about the role of women in the development of the Oxford dictionary.
18--What's your favorite type of cuisine?
Anything with fish. Mediterranean maybe? But with friends and family.
19--What do you do when you have free time?
Read. Walk with the dog (though our 13-year-old Cavalier King Charles Spaniel just departed so I'm walking alone these days). My husband has a lot of health issues, but we enjoy watching those British mysteries together.
20--What can readers expect from you next?
I'm taking a bit of a hiatus both to let a new story idea percolate and to be there for my 92-year-old husband with many medical needs. I'm reminded that the word Family comes from the Latin word Famalus meaning "servant." I'm in that servant mode. But I'll still write my monthly Story Sparks newsletter (sign up at jkbooks.com) of encouragement and I hope to meet readers at events promoting Beneath the Bending Skies!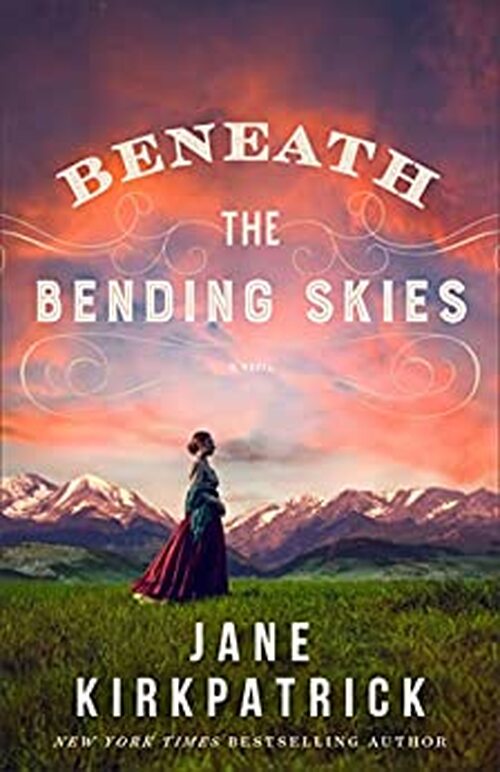 Mollie Sheehan has spent much of her life striving to be a dutiful daughter and honor her father's wishes, even when doing so has led to one heartbreak after another. After all, what options does she truly have in 1860s Montana? But providing for her stepfamily during her father's long absences doesn't keep her from wishing for more.
When romance blooms between her and Peter Ronan, Mollie finally allows herself to hope for a brighter future--until her father voices his disapproval of the match and moves her to California to ensure the breakup. Still, time and providence are at work, even when circumstances are at their bleakest. Mollie may soon find that someone far greater than her father is in control of the course of her life--and that even the command to "honor thy father" has its limits.
New from New York Times bestselling author Jane Kirkpatrick, Beneath the Bending Skies is a sweeping story of hospitality, destiny, and the bonds of family.
Romance Historical [Revell, On Sale: September 6, 2022, Hardcover / e-Book, ISBN: 9780800742195 / ]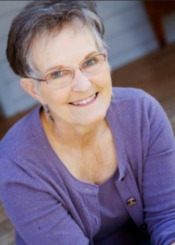 A New York Times Bestselling author, Jane Kirkpatrick's works have appeared in more than 50 national publications including The Oregonian, Private Pilot and Daily Guideposts. With more than 1.5 million books in print, her 30 novels and non-fiction titles draw readers from all ages and genders. Most are historical novels based on the lives of actual historical women often about ordinary women who lived extraordinary lives. Her works have won numerous national awards including the WILLA Literary Award, the Carol Award, USABestBooks.com, Will Roger's Medallion Award and in 1996, her first novel, A Sweetness to the Soul, won the prestigious Wrangler Award from the Western Heritage and National Cowboy Museum. Her novels have also been finalists for the Spur Award, the Oregon Book Award, the Christy, Reader's Choice and the WILLA in both fiction and non-fiction. Several titles have been Literary Guild and Book of the Month choices and been on the bestsellers list for independent bookstores across the country, in the Pacific Northwest and the Christian Booksellers Association. Her books have been translated into German, Dutch, Finnish, and Chinese.
No comments posted.