The forty A4 sheets seemed to be an excerpt from a novel. It depicted a personal relationship between a nineteen-year-old high school girl and a famous painter who was nearly forty. It described the love of the precocious girl and her betrayal by the self-centered artist, told from the painter's wife's point of view.
The portrayal of the artist was nuanced. Although his behavior toward the young woman was clearly inappropriate, there was a side to him that made the reader want to understand him, maybe even excuse him.
However, no matter how much he was portrayed as a naive artist, that did not change the fact that a man over forty was using a young woman. His seemingly plausible artistic sensibilities and uncontrollable emotions were nothing more than selfish acts that eventually ruined the lives of the women who loved him. In the end, he was a single-minded man who thought only about painting, a shameless man who habitually used women for artistic inspiration. The narrator was embarrassed by her husband's betrayal and felt a deep bond with the girl who had been abandoned by him. Both the wife and the girl shared a feeling of hostility toward him.
Of course, there was no resemblance between him and the novel's protagonist. Although someone might criticize him for his relentless desire for artistic recognition, something that he couldn't deny completely, he wasn't shameless enough to take a high school girl to bed like the character in the novel.
It didn't matter that in his view he and the protagonist were nothing alike. The outward similarities between him and his fictional counterpart were such that if this novel were published, everyone would believe it was really about him. But it was an absurd distortion and a lie.
Maybe he was being overly sensitive? His wife would be an unknown author who had never published a book under her own name. How many readers would be reminded of Lee Hanjo, who was a famous artist, by a character in a novel written by an author with an unfamiliar name?
Yet when it became known that this unknown author was his wife, the situation might change. Close art circles and bright readers would not miss the correlation between fiction and reality. Even if a work claims to be fiction, facts that correspond to reality will provoke vivid imaginations and make headlines.
No matter how much he thought about it, it was unfair. When the book was published, his life, which had been achieved at great cost, would inevitably be ruined. Curiosity would grow around him like poisonous fungus. Journalists would be bound to ask if it was based on a true story. He would answer that it was absurd, but and speculation would not stop. His name, presumed to be shameful on the basis of the novel, would spread on the internet, and scammers claiming to be his victims might appear. People would gossip behind his back, and he would be stigmatized as an immoral human being, whether it was true or not. The price of his paintings would not stay the same, and the number of people who wanted to buy them would shrink and finally disappear.
He knew better than anyone the correlation between a painter's reputation and the value of his work. It was true that Picasso's passionate affairs and Modigliani's sorrowful love had made their myths more vivid, but he was neither Picasso nor Modigliani. Moreover, this was the twenty-first century. He stopped thinking about whether it would be more distressing to lose his reputation, to be financially ruined, or to have his marriage break up. In the end, he would lose everything.
If their marriage had been shaky, he could have understood the situation more easily. However, the two of them hardly ever raised their voices at each other, let alone argued. They went everywhere together, and there was always a sense of trust between them. Although there might have been slight misunderstandings, they were not serious enough to warrant portraying her husband as such a shameful villain.
But why had his wife written such nonsense? Did she really intend to publish this book? Did she not realize what would happen after? Or did she know how reckless she was being and still intend to do it?
The wife in the picture on the wall looked like a mass of light and joy. He stared into her eyes, which he had painted long ago, and asked, "What is the reason for this?" His wife didn't answer. He asked again. "What the hell do you want me to do?" Again, she did not answer. Fear struck him. It wasn't that he was afraid he would be disgraced over this false portrayal. It was that his wife knew the whole of his life, which had been hidden from others for so long. Not only his present, but his hidden past, his greatest glory as well as his worst moments, his respectable appearance as well as his disgusting side.
He thought back to the long-forgotten summer he'd turned eighteen. A dead body lying by the side of the river that flowed through the city. The loud sound of gravel at the bottom of the river stirred by shallow dry-season currents. Water dripping from a wet hem. Plants on the corpse's cheeks, water droplets on its forehead . . . So different from everything that had happened up until that time, and different from everything else combined.
Now he knew. He had lacked the courage to face his shameful and immoral past; he had put it off until now. But he couldn't put it off any longer.
Excerpt from Broken Summer: A Novel by J.M. Lee, translated from Korean by An Seon Jae. First published in English by Amazon Crossing in 2022.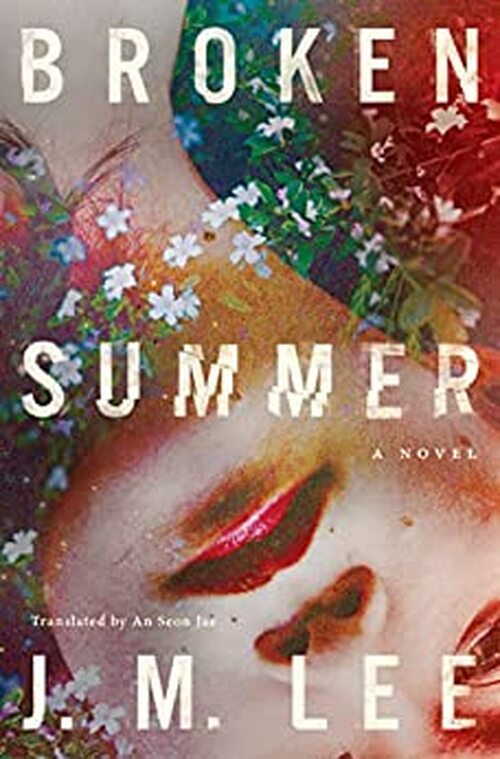 A death, a lie, a secret. For twenty-six summers he didn't have the courage to face the past.
Lee Hanjo is an artist at the peak of his fame, envied and celebrated. Then, on his forty-third birthday, he awakens to find that his devoted wife has disappeared, leaving behind a soon-to-be-published novel she'd secretly written about the sordid past and questionable morality of an artist with a trajectory similar to Hanjo's. It's clear to him that his life is about to shatter and the demons from his past will come out. But why did his wife do it? Why now?
The book forces Hanjo to reflect on a summer from his youth when a deadly lie irreversibly and tragically determined the fates of two families.
From master storyteller J. M. Lee, one of Korea's most renowned authors, comes an unforgettable novel of hidden truths, denials, and their inevitable repercussions. Everyone still left standing from that terrible summer so long ago must finally reckon with the deceptions that started it all and, twist after shocking twist, reap both the suffering and the vindication that comes with revenge.
Thriller Psychological [Amazon Crossing, On Sale: September 1, 2022, Hardcover / e-Book, ISBN: 9781662505287 / ]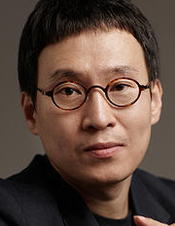 J. M. Lee's books have sold millions of copies in his native Korea. He is the author of Painter of the Wind, the historical mystery that launched his career and was adapted into a popular and award-winning television series in Korea; The Boy Who Escaped Paradise; The Investigation, nominated for the Independent Foreign Fiction Prize and among the final six books selected for the Italian literary prize Premio Bancarella; and Broken Summer, an instant bestseller in Korea and currently in production as a television series.
No comments posted.