Hi! I'm Sangu, the author of The Very Secret Society of Irregular Witches. This is a romantic contemporary fantasy about Mika, a lonely British witch, who becomes a magical tutor to three witch children and, in doing so, falls in love with a grumpy librarian, discovers a place she can finally call home, and finds a family. My title challenge was definitely a challenge (it's a long title!) but I hope it gives you an idea of what you can expect from the book.
T is for tea, a very important part of Mika's magical life (and everyday British life!)
H is for home, the thing Mika's been searching for all her life
E is for enemies to lovers (sort of!)
V is for vexing, because that's exactly what Jamie thinks Mika is
E is for the electricity that crackles between Mika and Jamie
R is for Ian's rainbow scarf
Y is for the yellow sunflowers growing in the garden
S is for sunshine witch
E is for elderly gays
C is for cozy, which is how I hope readers will feel as they read this book
R is for Rosetta, the oldest of the three witch children
E is for the English countryside
T is for Terracotta, the middle witch child
S is for stardust
O is for orphans (all witches are
C is for cottagecore
I is for Ian, interfering matchmaker and sender of weird messages
E is for extraordinary magical talent
T is for trust issues (because, oh boy, do Mika and Jamie both have them!)
Y is for yearning (who doesn't love a bit of yearning?!)
O is for OTP
F is for found family
I is for idyllic, which is what Nowhere House is
R is for rustic, ditto above
R is for reluctant allies, which is what Jamie grudgingly decides he and Mika can be (before promptly falling in love with her, of course!)
E is for Nowhere House's exquisite library
G is for the grumpy librarian in charge of that library
U is for the unconventional household of Nowhere House
L is for loneliness
A is for Altamira, the third and youngest of the witch children
R is for ruthless, because literally all the characters are absolutely merciless when protecting the people they love
W is for the waves crashing on the sea
I is for the ingenious(?!) plot twists
T is for magical tutor
C is for Circe, the best dog ever
H is for happily ever after
E is for extremely extra (because most of the characters are)
S is for secrets (and there are quite a few of them!)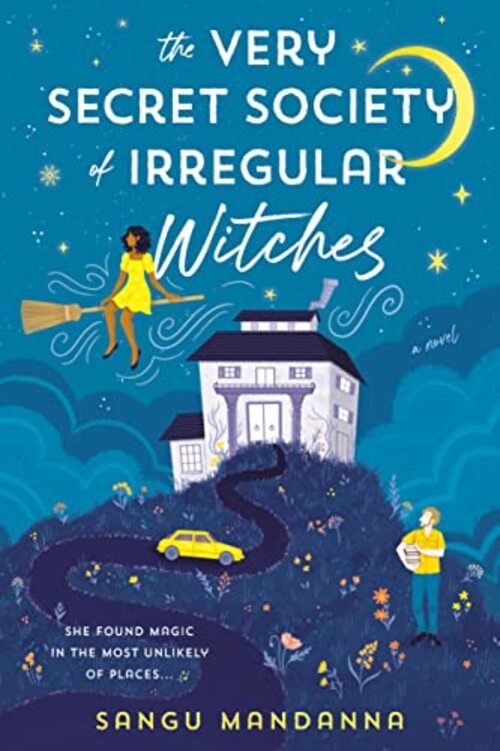 As one of the few witches in Britain, Mika Moon knows she has to hide her magic, keep her head down, and stay away from other witches so their powers don't mingle and draw attention. And as an orphan who lost her parents at a young age and was raised by strangers, she's used to being alone and she follows the rules...with one exception: an online account, where she posts videos "pretending" to be a witch. She thinks no one will take it seriously.
But someone does. An unexpected message arrives, begging her to travel to the remote and mysterious Nowhere House to teach three young witches how to control their magic. It breaks all of the rules, but Mika goes anyway, and is immediately tangled up in the lives and secrets of not only her three charges, but also an absent archaeologist, a retired actor, two long-suffering caretakers, and…Jamie. The handsome and prickly librarian of Nowhere House would do anything to protect the children, and as far as he's concerned, a stranger like Mika is a threat. An irritatingly appealing threat.
As Mika begins to find her place at Nowhere House, the thought of belonging somewhere begins to feel like a real possibility. But magic isn't the only danger in the world, and when a threat comes knocking at their door, Mika will need to decide whether to risk everything to protect a found family she didn't know she was looking for....
Fantasy | Contemporary [Berkley, On Sale: August 23, 2022, Trade Size / e-Book, ISBN: 9780593439357 / eISBN: 9780593439357]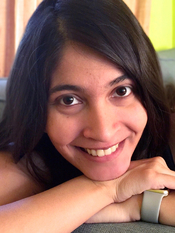 Sangu Mandanna was four years old when an elephant chased her down a forest road and she decided to write her first story about it. Seventeen years and many, many manuscripts later, she signed her first book deal. Sangu now lives in Norwich, a city in the east of England, with her husband and kids.
No comments posted.