1--What is the title of your latest release?
TEMPTING THE SENSIBLE LADY VIOLET
2--What's the "elevator pitch" for your new book?
It's a new twist on Shakespeare's Taming the Shrew, where the so-called shrew is the one to do the taming, and the rake who sets out to change her, falls under her spell and discovers she is perfect just as she is.
3--How did you decide where your book was going to take place?
I love English stately homes, so that's where most of this book is set, with its elegant drawing rooms, a river for the rowing scene, acres of woodlands and gardens for the couple to get lost in, plus a quaint nearby village where Violet and Jake first meet, and their love-hate battle begins.
4--Would you hang out with your heroine in real life?
Absolutely. Violet is my feistiest heroine so far and I loved writing her. She's also loyal to her skittish little sister, kind to her absent-minded father, and her sensible, somewhat serious exterior has been developed to hide a vulnerable core.
5--What are three words that describe your hero?
Sexy, fun-loving and good-hearted – I know that technically that's five words but I'm hoping the hyphens give me an escape clause.
6--What's something you learned while writing this book?
Rowing terminology and a smattering of astrological terms.
7--Do you edit as you draft or wait until you are totally done?
My writing process is somewhat chaotic. Some days I plug on with the draft. Other days I go back to the beginning and start editing and some days I find myself editing a random part of the manuscript. Fortunately, it all comes together in the end, although sometimes I'm not sure how that actually happens.
8--What's your favorite foodie indulgence?
Now it seems to be anything with custard in it. Custard squares, custard pies, custard tarts or Danish pastries with custard centers. If you ask me this question next week, it will probably be something completely different.
9--Describe your writing space/office!
It's as chaotic as my writing style. I'd love to say I have a tidy writing space, but as I'm constantly scribbling notes about my plot or characters there's bits of paper everywhere, along with piles of open research books. I like to sit in the sun when I write, so I often take my laptop and move to the sunny spots in the house, and the mess somehow follows along.
10--Who is an author you admire?
Oh, there are so many if feels wrong to name just one. But I love Tessa Dare's books, they always make me laugh. Julia Quinn of course, Susan Wiggs and Joanna Shupe have to be in there as well. In non-romance, I love Kate Atkinson's and Liane Moriarty's books. In crime books Jane Harper is one of my favorites. Sorry, that's a lot more than one, and I could go on and on.
11--Is there a book that changed your life?
I don't know which individual book it was but reading a series of books by romance author Emma Darcy made me want to be a romance writer. A pile of her books had been left behind at a holiday home I was staying at. I devoured them over that holiday and discovered that, despite what the naysayers claimed, romances were highly entertaining and could be funny, sexy and loads of fun.
12--Tell us about when you got "the call." (when you found out your book was going to be published)
I had read my emails before I went to work and there was one from Harlequin Mills and Boon asking if I'd be available for a call that night. I live in New Zealand, my editor's office is in London, so the call took place at 9am the next day for her, 10pm that night for me. I was sure she wouldn't call the other side of the world just to tell me the book had been rejected, but I had to wait all day and all evening for the call, getting more and more excited. After I was told they wanted to publish my book I didn't get much sleep that night.
13--What's your favorite genre to read?
Romance, of course, historical and contemporary, but I also read a lot of crime fiction, literary fiction, and occasional non-fiction. I'll read anything that's well-written and engaging.
14--What's your favorite movie?
Probably Some Like it Hot, a 1950s film starring Marilyn Monroe, Tony Curtis and Jack Lemmon. I've lost count of the number of times I've watched it and it always makes me laugh.
15--What is your favorite season?
Summer definitely. I love spending time at the beach and fortunately live about fifteen minutes away from some lovely beaches.
16--How do you like to celebrate your birthday?
My birthday is in July, which is the middle of winter in New Zealand. I'm not a big fan of winter and often delay my birthday celebration until springtime. A friend once pointed out that I'm like the Queen, with an actual birthday and an official birthday celebration.
17--What's a recent tv show/movie/book/podcast you highly recommend?
Well, as a writer of historical romances the answer has to be the Bridgerton series, doesn't it? I'm so looking forward to the next one and am assuming it will feature Penelope. She's one of my favorite characters and I loved the book Romancing Mr. Bridgerton.
18--What's your favorite type of cuisine?
I'll eat just about anything, and I particularly like food that someone else cooks, especially if I'm not expected to do the dishes and clean up the kitchen afterwards.
19--What do you do when you have free time?
I love the beach so spend as much time there as possible in summer. Even though I'm not keen on the cold, I do enjoy skiing in winter, and there are some great ski fields about an hour or two drive from where I live. But like most people, I enjoy hanging out with good friends best of all, not matter what I'm doing.
20--What can readers expect from you next?
FALLING FOR THE FORBIDDEN DUKE comes out early next year. It's the third book of Those Roguish Rosemonts series. After that, I'm starting a new series called Rebellious Young Ladies, about a group of young ladies who met at finishing school and become good friends because they're all square pegs in round holes.
Those Roguish Rosemonts #2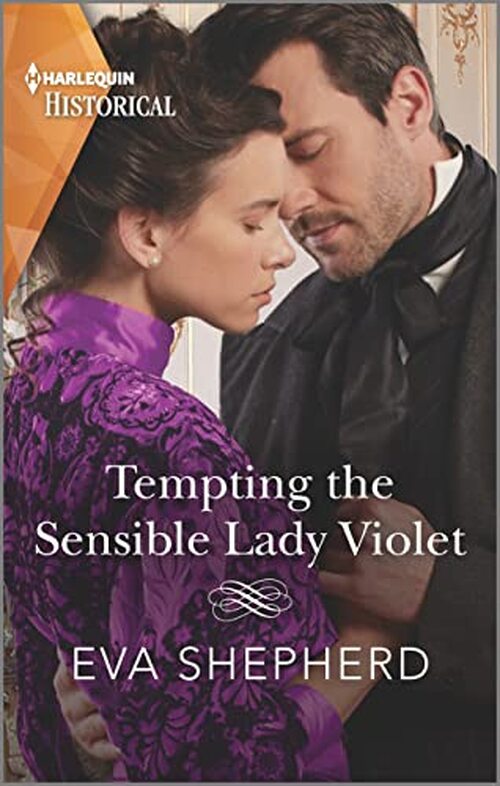 Enjoy this fun and fiery Victorian romance
Has this dissolute rogue…
Finally met his match?
When charged with distracting the prim and proper Lady Violet from her duties as chaperone, Lord Jake Rosemont is smugly confident of success. But Violet is far from the old maid her reputation paints her as, and charming her won't be a chore. Beautiful, intelligent and entirely uninterested in marriage, she should be the perfect conquest—except Jake finds himself unexpectedly wanting more…
From Harlequin Historical: Your romantic escape to the past.
Romance Historical [Harlequin Historical, On Sale: August 23, 2022, Mass Market Paperback / e-Book, ISBN: 9781335723383 / ]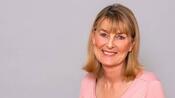 After graduating with degrees in history and political science, Eva Shepherd worked in journalism and as an advertising copywriter.
She began writing historical romances because it combines her love of a happy ending with her passion for history.
She lives in Christchurch New Zealand, but spends her days immersed in the world of late Victorian England.
No comments posted.