I love a suspense novel set on an island. Very reminiscent of AND THEN THERE WERE NONE by Agatha Christie. What inspired you to write this novel, and specifically with this setting?
There were several inspirations for writing THE RETREAT – the first, a local connection. Ever since I've started writing, I've wanted to write a book set where I live, in Devon, UK – a place that has inspired me for as long as I can remember. Having been born and brought up by the sea, it has, and continues to play a huge role in my life and its extremes have always fascinated me. Like the mountains, the sea is a beautiful but also terrifying environment – it can go from calm to rough and swirling within a matter of minutes – something very exciting to explore as an author. Part of the appeal was also that the local landscape is one I know and love - I like setting books in places I know well – I think the tiny details you get when you know somewhere intimately are hugely important in creating authenticity for the reader.
Another thing I find so inspiring about the setting is the number of stories and rumor that swirl around our coastline – myths, curses, hauntings and lots more besides. This rich history was something I mined in writing The Retreat and I'm fascinated by the idea that somewhere so picturesque also has a dark side. One story that leapt out at me was one about a boarding school for unruly boys close to where I live. The more I researched, the more intrigued I was – it seems that there wasn't much regulation in terms of how the boys were treated and disciplined. This played on an idea I also explored in The Sanatorium – the frightening idea of the autonomy of the institution –how they can become their own society within a society with their own (often disturbing) rules and regulations. I have taken this idea to the extreme in The Retreat – with the old school (the setting for the new hotel) built on an island far away from the mainland. In The Retreat, despite the old school being bulldozed, and a new retreat built in its place, the past is still very much bubbling beneath the surface of the glossy new facade, something thrilling to explore as a writer.
I'm really drawn to isolated, exotic locations – heightened settings that transport a reader but at the same time host an eerie, dark atmosphere bubbling beneath - I love the idea that a luxe environment can have a dark side. I am captivated by locations that can become characters in their own right, because of a combination of their past and topography, which all helps add to the innate tension of a thriller. I also love both the physical symbolism of an isolated location and the effect it has both mentally and physically on characters in a novel. In a remote setting, the minute danger strikes there is an inherent tension (particularly if you throw a weather extreme into the mix) as it is hard for people to come help, so you can quickly push your characters to their absolute limits.
In Devon, where I live, we have several islands near by – one, called Burgh Island (inspiration for Agatha Christie's And Then There Were None and Evil Under the Sun) and an island a few mins from I live called Thatcher Rock. My mum nearly gave birth to me overlooking Thatcher Rock, so it has gone down in family history and is somewhere that's always fascinated me - depending on the weather, the time of day, the light - it can morph from strikingly beautiful to sinister. There's also a rocky outcrop on it that has captured local imagination. People have likened the rock to being shaped like a person –a thatcher on a roof. I started thinking about the power of topography and what people have drawn from landmarks like this over the years and the stories and superstitions that swirl around them. The idea that a rock or geographical landmark could hold such power is fascinating for me and something I was keen to explore in The Retreat – it both heighten tensions in the novel and becomes a totem for the island's dark past.
How would you describe Detective Elin Warner to readers?
Elin is a very complex, and hopefully very real character. In The Sanatorium we met Elin on a career break, at a very fragile place in her life, seeking answers not only about her career, but her very self and family including her brother's death. The question marks about her brother's death are ultimately what led her to become a detective, with a career dedicated to seeking answers. Elin is very vulnerable, both personally and professionally and isn't afraid to show this vulnerability – something I think a lot of people find relatable.
Elin's very open as a narrator and as a detective and I wanted her to be a female detective who doesn't have it all together, someone who has the same fears and anxieties as people do in real life. I've tried to show her working through these complex emotions and anxieties as she goes about her work. I was keen to show this visible struggle and journey back to confidence as a strength, not the weakness that it's often perceived to be.
I'm sometimes frustrated reading other novels featuring female detectives when they're given what are traditionally seen as more masculine traits and attributes in order to fit into what is "expected" from a detective within the genre. In my eyes, the fact that she openly expresses her feelings doesn't make her any less strong or capable, and besides, who has the right to judge or define what "strong" means to each of us?
At the end of The Sanatorium we leave Elin unsure of whether she wants to return to work. In The Retreat, she now has the answers she was looking for and has moved on both personally and professionally – she's living with her boyfriend, Will, and has made the decision to return to work. However, she isn't yet back on the MCIT (Major Crime & Incident Team) – she's assigned to a desk job. This triggers some of her past insecurities as she wonders if her boss doesn't think she's capable of resuming her prior role, but we soon find her boss throwing her an unexpected lifeline – a case on an island at a new luxury retreat.
For Elin this isn't going to be an easy investigation – Elin's boyfriend, Will, designed LUMEN and it was once home to a serial killer. This obviously proves to be a challenging first case for her as she returns to work, but one where we see Elin develop and gain more confidence in her skills as a detective and grow personally. We see her face down situations that might have thrown her before and running towards her fears rather than away from them as she finds herself more in control of her emotions. She also has a partner by her side to bounce ideas off and by the end of the book I think she, and we as readers, gain more of an understanding of who she is a person, what has been driving her and her goals for the future.
Did you always intend to do more than one novel with the same detective? Do you plan to continue on with this character in future books?
Yes, I do, and I always envisaged it becoming a series as I felt that Elin as a character was very much on a journey, a journey that wouldn't be resolved in just one book.
Some psychological suspense films and books have more of an open-ended conclusion to the story, rather than provide the audience with definitive answers. Without giving too much away, is the reader left with some resolution at the end of THE RETREAT? Or are things left more open-ended and for the reader to imagine and come to their own conclusions?
There is most definitely a sense of resolution at the end of THE RETREAT (even if it's a result of a twist or two!) but there is one loose thread that we will see resolved in my next novel.
For writers of thrillers, I always must ask (as a fan myself) if you are also a fan of horror films. Are you? If so, which ones? Psychological thrillers?
I'm afraid I'm not. I find anything on screen too overtly scary and I tend to avoid them! I think with books, you can only go as far as your imagination wants to take you, but on film, it's presented to you and there's no way to avoid it…terrifying!
Do you enjoy reading the same types of books you enjoy writing? Favorite authors? Favorite books?
I love reading crime thrillers and some of my favorite authors include Jo Nesbo, David Baldacci, Jane Harper, Louise Candlish and Michel Bussi. I also love Tessa Hadley, Helen Dunmore, Sarah Waters and Michelle Paver - amongst so many others!
What are you currently working on?
I'm working on a third Elin Warner novel where she will tackle a new case a little further afield…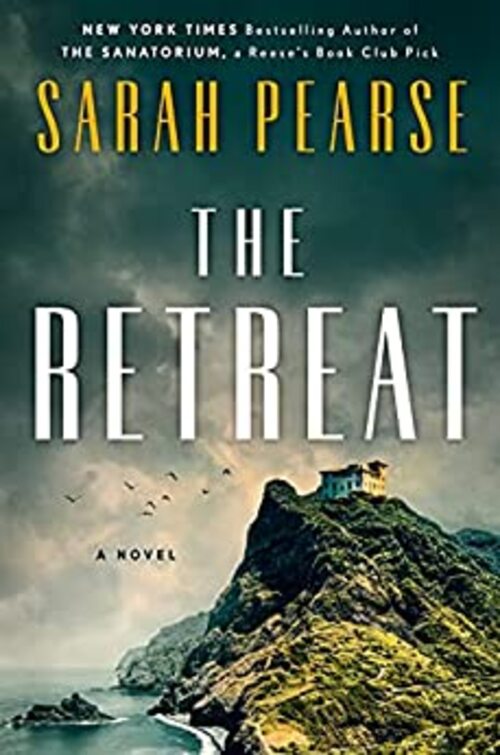 They couldn't wait to stay here.
An idyllic wellness retreat has opened on an island off the English coast, promising rest and relaxation—but the island itself, known locally as Reaper's Rock, has a dark past. Once the playground of a serial killer, it's rumored to be cursed.
But now they can't leave.
A young woman is found dead below the yoga pavilion in what seems to be a tragic fall. But Detective Elin Warner soon learns the victim wasn't a guest—she wasn't meant to be on the island at all.
And they would do anything to escape.
The longer Elin stays, the more secrets she uncovers. And when someone else drowns in a diving incident, Elin begins to suspect that there's nothing accidental about these deaths. But why would someone target the guests at this luxury resort? Elin must find the killer—before the island's history starts to repeat itself.
Most are here to recharge and refresh. But someone's here for revenge. . . .
Women's Fiction Psychological [Pamela Dorman Books, On Sale: July 19, 2022, Hardcover / e-Book, ISBN: 9780593489420 / eISBN: 9780593489567]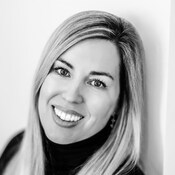 Sarah Pearse lives by the sea in South Devon with her husband and two daughters. She studied English and Creative Writing at the University of Warwick and worked in Brand PR for a variety of household brands. After moving to Switzerland in her twenties, she spent every spare moment exploring the mountains and still has a home in the Swiss Alpine town of Crans Montana, the dramatic setting that inspired her novel. Sarah has always been drawn to the dark and creepy – remote spaces and abandoned places – so when she read an article in a local Swiss magazine about the history of sanatoriums in the area, she knew she'd found the spark of the idea for her debut novel, The Sanatorium. Her short fiction has been published in a wide variety of magazines including Mslexia and Litro and has been shortlisted and longlisted for several prizes including the Bristol Short Story Prize and the Mslexia Short Story Competition.
No comments posted.