1--What is the title of your latest release?
2--What's the "elevator pitch" for your new book?
Four days after his marriage, a spy returns to the field; now, six years later, he's back to try to win the heart of his wary wife--but he's brought danger with him.
3--How did you decide where your book was going to take place?
I wanted somewhere outside of London, but not too far, and chose Brighton because it was popular getaway during the Regency. Plus, the seaside offers so many opportunities for both romance and spy shenanigans.
4--Would you hang out with your heroine in real life?
Absolutely! Caro is smart and strong; she stands up for herself, but she's still willing to risk her heart; and she reads good books.
5--What are three words that describe your hero?
Scarred, secretive, and smitten
6--What's something you learned while writing this book?
I learned about sea-bathing during the Regency, including bathing machines and the strong women, known as "dippers," hired to toss reluctant bathers into the water; in Brighton, the most famous dipper was Martha Gunn.
7--Do you edit as you draft or wait until you are totally done?
I edit as I go, sometimes agonizing over a single sentence (which I'll admit isn't very productive!)
8--What's your favorite foodie indulgence?
I have a real sweet tooth and love chocolate in all forms, especially ice cream.
9--Describe your writing space/office!
People don't believe me when I say this, but I write on the couch, in the living room--usually before the rest of my family is up, but sometimes in the middle of the chaos!
10--Who is an author you admire?
Among contemporary writers, I'm going to choose Sherry Thomas, who is a fantastic and funny person, a brilliant prose stylist, and able to work in multiple genres (including mystery, despite being a total pantser, like me).
11--Is there a book that changed your life?
Lots of them, in ways I can't even express, but I'll say Mansfield Park, which was the first Jane Austen novel I read and put me on the road to being both a fan and an Austen scholar.
12--Tell us about when you got "the call." (when you found out your book was going to be published)
When I got the offer to publish this book, it was part of a larger deal including my new series, which will also be available in mass market paperback (my print debut). I remember standing in the kitchen, trying to keep myself from sliding to the floor in shock or squealing into my agent's ear!
13--What's your favorite genre to read?
Romance, of course! Especially historical romance since that's where I got my start as a romance reader when I was a pre-teen.
14--What's your favorite movie?
I like lighter movies, for the most part (action, suspense, and rom coms). I hate to pick favorites, but I guess I'll choose The Princess Bride, since it combines all three so brilliantly.
15--What is your favorite season?
Fall, preferably somewhere it's cool and crisp and the trees turn lovely colors. Plus, I'm a teacher, and that's back-to-school season, which is always exciting and full of opportunity.
16--How do you like to celebrate your birthday?
With family and friends. My birthday is St. Patrick's Day, so I always indulge in a "Shamrock" shake from McDonald's (for those who don't know, they're bright green and mint flavored).
17--What's a recent tv show/movie/book/podcast you highly recommend?
My husband and I have been enjoying Ted Lasso and are looking forward to season three. It's so funny and positive, but not afraid of tackling serious subjects, like mental health.
18--What's your favorite type of cuisine?
It's hard to beat Italian food for me--all those lovely carbs and delicious sauces!
19--What do you do when you have free time?
My stress reliever is building elaborate Lego sets (I used to pretend it was for my daughter, but nah, they're all mine!)
20--What can readers expect from you next?
I'm hard at work on my new historical romance series, which involves the women who write for a progressive magazine for young ladies (think Regency Teen Vogue), called Mrs. Goode's Magazine for Mischief--er, Misses! The prequel novella, Nice Earls Do, will be out at the end of the year.
Love and Let Spy #4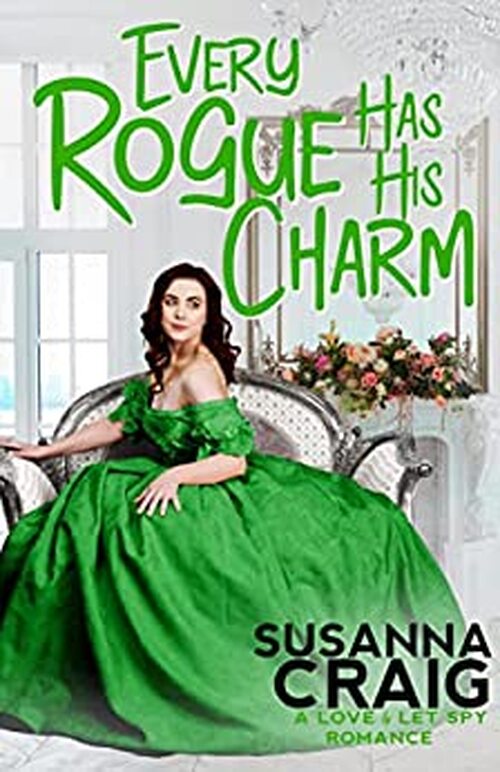 Caroline, Marchioness of Chesleigh, has been married for six years—at least in name. In fact, Caro has hardly seen her husband since the early days of their union. Scarred and reclusive, Maxim wasn't ready to trust his wife with his secrets—or his heart. Instead, he quickly resumed his life of espionage in France, believing Caro was better off alone.
When the spy who left her returns upon inheriting the Dukedom, he finds his wife is not the girl she once was. Her heart is a little harder. She's learned to stand on her own. Yet the desire that once ignited between them burns as hotly as ever . . .
Now, the more Caro learns about the past Maxim tried to hide from her, the deeper their bond grows. But danger haunts her husband's every move, jeopardizing their passionate reunion . . .
Romance Military [Lyrical Press, On Sale: August 2, 2022, Paperback / e-Book, ISBN: 9781516111305 / eISBN: 9781516111305]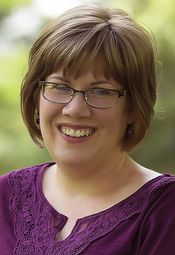 A love affair with historical romances led Susanna Craig to a degree (okay, three degrees) in literature and a career as an English professor. When she's not teaching or writing academic essays about Jane Austen and her contemporaries, she enjoys putting her fascination with words and knowledge of the period to better use: writing Regency-era romances she hopes readers will find both smart and sexy.
She makes her home among the rolling hills of Kentucky horse country, along with her historian husband, their unstoppable little girl, and a genuinely grumpy cat. Visit her at website.
No comments posted.