1--What is the title of your latest release?
THE PRINCESS AND THE SINGLE DAD
2--What's the "elevator pitch" for your new book?
The Parent Trap meets Roman Holiday – an overworked princess swaps places with her half-sister for the summer.
3--How did you decide where your book was going to take place?
This book is the second half of a duo and so the setting – Cornwall in England and a fictional European country – were already set. I like fictional countries for royal romances because it gives me the opportunity to create the traditions and history! As for Cornwall, it's one of my favorite places and I love to spend time there through writing!
4--Would you hang out with your heroine in real life?
She's a princess so it seems unlikely! But she's warm and open with those she trusts.
5--What are three words that describe your hero?
Guarded, ambitious, gorgeous.
6--What's something you learned while writing this book?
That I really, really want to visit the Scilly Isles – and that I am very glad I'm not royal.
7--Do you edit as you draft or wait until you are totally done?
Both, I tend to go back and edit a lot in the first half, and then power through the second and edit later.
8--What's your favorite foodie indulgence?
Ice cream or cheese, depending on whether it's a savory or sweet craving.
9--Describe your writing space/office!
I have a small office at the back of the house overlooking the garden. We moved a year ago, so it's still painted magnolia, but once the temporary canvas wardrobe is gone, I am planning to paint it a blue grey and add a large picture and a comfy chair. I have a large rather ugly desk, that can be cranked up for standing, and shelves above it with my books on.
My other writing space is the train. I have a full time non writing job and try to do 500 words on my commute into London and 500 on my commute out.
10--Who is an author you admire?
That's the hardest question! There are so many brilliant authors out there who I admire for myriad reasons, but the author who inspired me to write is Loretta Chase. A very long time ago I au paired for her cousin for a year, and it was the first time I realized that writing wasn't something other people did, but something someone I was connected to did. It took another 15 years for me to start, but that's when the seed was planted.
11--Is there a book that changed your life?
Jessica Hart's Ordinary Girl in a Tiara – it's a perfect category romance and showed me just how character led and varied the genre could be.
12--Tell us about when you got "the call." (when you found out your book was going to be published)
I was on holiday with my husband, daughter, and family friends, and I was driving to this beautiful beach in Northumberland when my phone rang. I had two books requested by Mills & Boon, and earlier that day Flo, my first editor, had tweeted that she was going to 'make the call' so had been on edge and hopeful! As I was driving my husband had to answer it, while I looked for a safe space to pull over. I just remember standing on a farm track making incoherent noises with the car full of beaming faces looking at me! We then had a gloriously sunny day on the beach, the perfect celebration.
13--What's your favorite genre to read?
Romance of course, but right now I am addicted to reissues of midcentury fiction, some romance, some crime, some what would now be called 'women's fiction' discovering amazing and previously forgotten writers such as DE Stevenson, Dorothy Whipple and the adult novels written by Noel Streatfeild of Ballet Shoes fame.
14--What's your favorite movie?
Roman Holiday (with a real soft spot for Hannah Montana the movie when my daughter and I want a nostalgic girlie film.
15--What is your favorite season?
It used to be autumn, but as I have got older, I really relish spring and the first signs of green.
16--How do you like to celebrate your birthday?
My birthday is just after school starts so usually I am at work as we have just returned from a summer holiday which is very dull! I am determined to break the habit and take the day off in future for a long dog walk to a country pub/
17--What's a recent tv show/movie/book/podcast you highly recommend?
Fortunately, with Fi and Jane. Two very intelligent and very funny middle-aged women discussing a multitude of issues. It's a weekly staple.
18--What's your favorite type of cuisine?
Mezze, I love everything from hummus to falafel to padro peppers, creamy feta and charred flatbreads. Delicious.
19--What do you do when you have free time?
With a full time job and three books a year that's a rarity, but I love walking my dog in the hills near my house, and going to the theatre, especially to see ballet which over the last decade has turned into a real passion of mine.
20--What can readers expect from you next?
My next book is the third in a Christmas trilogy and features older characters in their fifties and sixties. I absolutely adored writing this and am really excited to see what readers think.
The Princess Sister Swap #2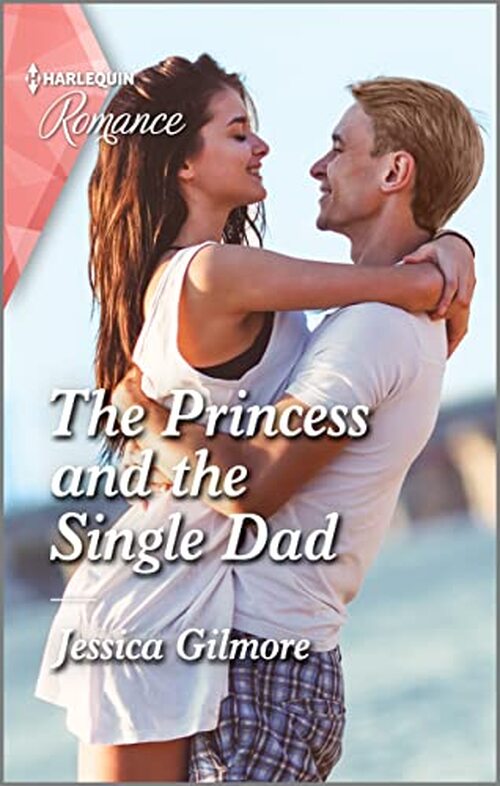 Don't miss the second story in The Princess Sister Swap, when a princess goes incognito in Cornwall and inconveniently falls for a single dad…
When a royal escape…
leads to off-limits love
Princess Arrosa is about to become the Crown Princess. Facing pressure to marry, she's escaped to Cornwall, courtesy of her half sister, Clem. But Rosy never expected her much-needed getaway to become a summer romance… She certainly never meant to fall for former bad boy turned single dad Jack and his adorable daughters—or he with her! They don't belong in each other's world, but can they let each other go?
Romance Contemporary [Harlequin, On Sale: July 26, 2022, Mass Market Paperback / e-Book, ISBN: 9781335736734 / ]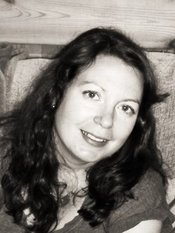 After misspending my school maths lessons creating a dynasty-inspired serial starring Morton Harket's cheekbones, being a published romance author really is a dream come true! I'm an ex au pair, bookseller, marketing manager and Scarborough seafront trader who had to sell rock from under a sign that said 'Cheapest on the Front', and I now work as a membership manager for a an environmental charity. Sadly I spend most of my time chained to a desk wrestling with databases but sneak out to one of our beautiful reserves whenever I find an excuse. I am lucky enough to live in beautiful York with my extremely patient husband, our daughter, one very fluffy dog, two dog-loathing cats and a goldfish called Bob. On the rare occasions that I'm not writing, working, taking my daughter to her many activities, or tweeting, I plan holidays; even if I can't go on them all I can use my favourite locations in my books! I write deeply emotional romance with a hint of humour, a splash of sunshine and usually a great deal of delicious food - and equally delicious heroes.
No comments posted.