Instead of trying to find your perfect match in a dating app, we bring you the "Author-Reader Match" where we introduce you to authors you may fall in love with. It's our great pleasure to present Anne Gracie!

Writes:
Regency-era romances that will make you laugh and cry and leave you smiling. Stories that will sweep you away from the gloom and doom of today, into a world where you'll meet spirited heroines in gorgeous long dresses and handsome heroes in tight buckskin breeches and high, shiny boots. You'll meet rakes and wallflowers; heroes in need of a life lesson and heroines who really deserve and need to be loved. You'll meet cunning and eccentric old ladies, nosy neighbors, scandalous chaperones and one or two outright villains. In Anne Gracie's Regency world, lonely people and orphans come together and form families. Most of all, it's a world where love always triumphs.
About:
Anne Gracie started her first novel writing by hand in notebooks while backpacking solo around the world. Published by Berkley, her award-winning books have been translated into many languages, including Japanese manga editions, which she thinks is very cool. Anne will eat carrot sticks and celery but would trade them in a heartbeat for chocolate. Or chips. She often forgets to do housework because she's reading and is all in favor of labor-saving devices. Or a butler. Anne lives in Australia, and after years in the one house, has recently moved, which means that she cannot find anything — except her dog.
What I'm looking for in my ideal reader match:
My ideal reader match loves to read. They are deeply romantic, and love to laugh, but don't mind tearing up occasionally. They really love a feel-good read with lots of good banter. They love stories where a hero, gorgeous as he is and experienced as he might be, still needs to learn a few things about women — and love. They love cheering a heroine on, even when she messes up, knowing she's heading towards an eventual happy ending.
My ideal reader will be like me, in that when she finishes a really good romance, gives a big happy sigh, and then turns to the start and reads it all again.
What to expect if we're compatible:
Feel-good romances that leave you smiling.
Strong, deserving heroines and gorgeous heroes — with excellent chemistry.
Dastardly villains who get their come-uppance. Tricky-but-charming old ladies who invariably get their way. Character-based humor, witty banter, and a wide cast of fun characters. "Love Actually" kind of stories involving different kinds of love, as well as the strong central romance.
The Brides of Bellaire Gardens #2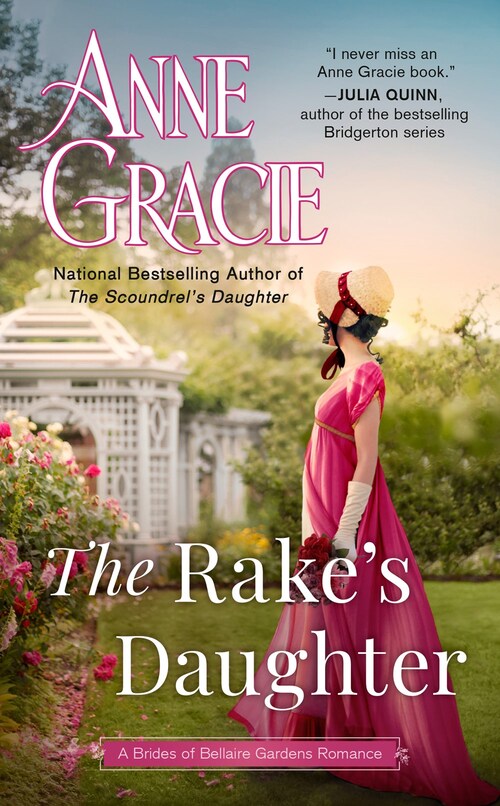 Recently returned to England, Leo, the new Earl of Salcott, discovers he's been thrust into the role of guardian to an heiress, the daughter of a notorious rake. Even worse, his wealthy ward has brought her half-sister, the beautiful but penniless Isobel, with her. Leo must find Clarissa a suitable husband, but her illegitimate half sister, Izzy, is quite another matter. Her lowly birth makes her quite unacceptable in London's aristocratic circles.
However, the girls are devoted to each other and despite the risk of scandal if Izzy's parentage is discovered, they refuse to be separated. To Leo's frustration, nothing will convince them otherwise. Even worse, sparks fly every time Leo and Izzy interact.
Called away to his country estate, Leo instructs the young ladies to stay quietly at home. But when he returns, he's infuriated to discover that Izzy and Clarissa have launched themselves into society — with tremendous success! There's no going back. Now Leo must enter society to protect Clarissa from fortune hunters, and try not to be driven mad by the sharp-witted, rebellious, and intoxicating Izzy.
Romance Historical [Berkley, On Sale: July 26, 2022, Trade Size / e-Book, ISBN: 9780593441121 / eISBN: 9780593200575]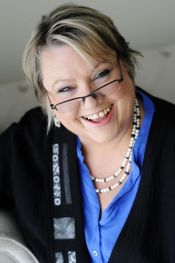 Anne Gracie started her first novel while backpacking solo around the world. After four historical romances published by Harlequin, she moved to Berkley with The Perfect Rake, and never looked back. She's now writing her third series for Berkley. She also wrote the novelization of the first "The Tudors" TV series.
Anne is a former president of Romance Writers of Australia, a five time RITA finalist, has twice won the Romantic Book of the Year (Australia) and the National Reader's Choice Award (USA) and has been several times been listed in Library Journal (USA) best books of the year and NPR's best books listing.
No comments posted.