Hi! I'm Denise Williams, author of THE SWEETEST CONNECTION, an airport-based friends to lovers novella. I'm excited to to tell you all about the story.
Teagan dreams of traveling the world, but currently works in an airport. Silas works in airport customer service and is holding onto secret feelings for his best friend. Teagan and Silas have one week to solve the mystery of an uncovered love letter before time runs out. Along the way, they might stumble on sweet truth about how they feel about each other!
The Sweetest Connection is the third novella in the Love and Other Flight Delays collection that also includes THE LOVE CONNECTION and THE MISSED CONNECTION. Flight delays have never had so much romantic potential!
T is for Teagan, the book's heroine, who works in an airport candy shop.
H is for Her best friend, Silas, who she's known since college. He works in customer service at the airport.
E is for Every joke they've shared over the last seven years.
S is for Something has changed, and Silas finds it hard to fight his feelings for Teagan.
W is for When they find a love letter written by a colleague.
E is for Each of them agreeing to find who wrote the letter.
E is for the End of the week, when Teagan is flying to France.
T is for the Time is running short to solve the mystery.
E is for Everyday, it's harder for the BFFs to keep their feelings at bay.
S is for how Sweet the distraction of solving the mystery is.
T is for the Time Teagan told Silas "Take my hand" that he can't stop thinking about.
C is for Candy— Silas loves it.
O is for when they Overhear some amorous activities while trying to decide if the love letter belonged to a couple who works in the terminal.
N is for "No Veto," the friends' pact to go along with each other's plans, no matter what.
N is also for how the friends swore they would Never again dip their toes in the water of anything beyond friendship.
E is for the Electricity building between the two besties.
C is for how Silas Can't not kiss Teagan.
T is for the custodian, who has all the Tea.
I is for how Teagan can't Ignore how much she wants Silas to kiss her again.
O is ... well... What happens next between them.
N is for Now You have to read the book, to find out who the letter belongs to. It might surprise you.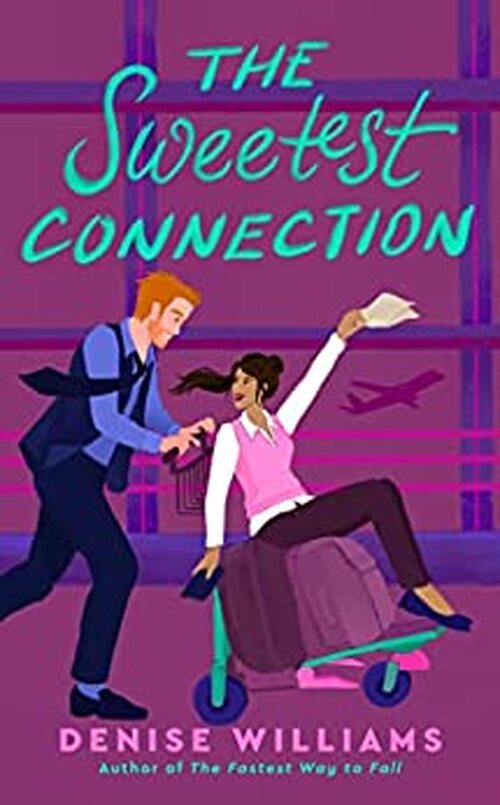 Two best friends have one week to return a lost love letter found in a candy store—and to work up the courage to confess to the deep feelings between them—in this romance novella from the acclaimed author of How To Fail at Flirting.
Teagan's job in an airport candy store pays the bills but she dreams of traveling the world. With one week until she boards a plane for an international adventure, she finds an abandoned love letter in the store and talks her BFF into helping her figure out who it belongs to.
Silas solves problems for a living as an airline customer service representative. One problem he can't solve is how to reveal a big secret to his best friend that would risk changing their entire relationship. When she proposes they work together to get the love letter back to its owner, he jumps at the chance.
Teagan and Silas stumble on romantic clues, old stories, and more than a few dead ends along the way while trying to play Cupid, all of which bring them closer together. With only a few days before Teagan's transatlantic move, the two of them must decide if the sweet temptation of falling for their best friend is worth the potential heartbreak or if either can stand to keep their feelings wrapped up.
Romance Comedy [Berkley, On Sale: July 19, 2022, e-Book, / eISBN: 9780593441091]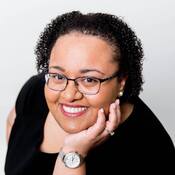 Denise Williams wrote her first book in the second grade. I Hate You and its sequel, I Still Hate You, featured a tough, funny heroine, a quirky hero, witty banter, and a dragon. Minus the dragons, these are still the books she likes to write. After penning those early works, she finished second grade and eventually earned a Ph.D. in education, going on to work in higher education. After growing up a military brat around the world and across the country, Denise now lives in Des Moines, Iowa, with her husband, son, and two ornery shih tzus who think they own the house.
No comments posted.